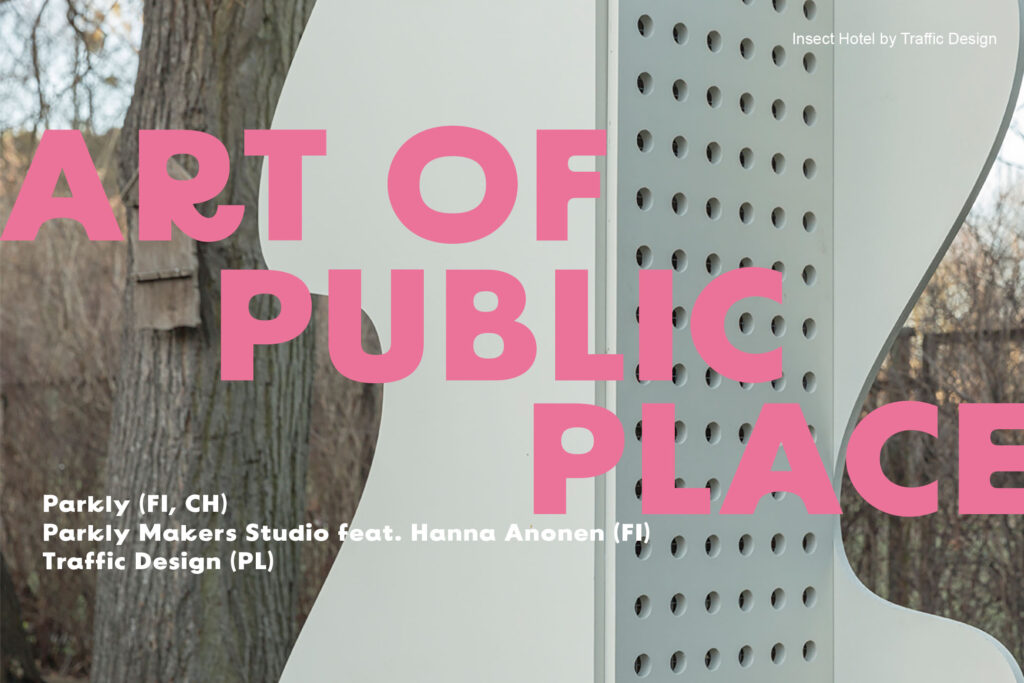 Art Of Public Place
Where
Parkly studio, Mechelininkatu 23, 00100, Helsinki
Tickets
Ilmoittautuminen: paivi.raivio@helloparkly.com
As cities change through densification and new urbanism, new possibilities are emerging to co-create our cities and use design and art as a catalyst for more play, fun and wellbeing. Parkly invites urbanists, designers, artists and city lovers to join the event!
Presenters:
Parkly, Päivi Raivio (FI)
Traffic Design, Natalia Wielebska (PL)
Parkly transforms public spaces with modular, circular street furniture which together with people, forms a place. Parkly Makers Studio works with designers and artists to bring out more fun, colors and playfulness to public places. Designer Hanna Anonen is the first official designer of the Parkly Makers Studio.
Traffic Design (PL) was created out of love for what's urban and the need to place more art in the public space. Traffic Design works with cities and institutions – whoever strives to make places more humane and artistic. Parkly & Traffic Design are collaborating to combine modularity, arts and co-creation in an EU-funded project.