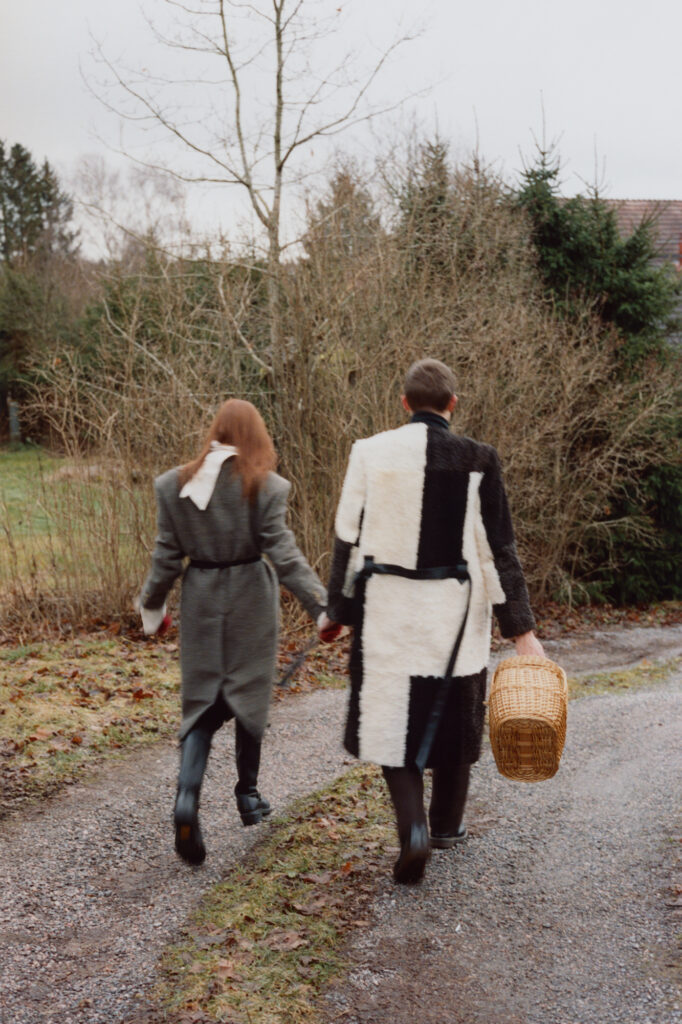 By Hinders Pop-up Shop
When
Fri 10.09.2021 - Sun 19.09.2021
Time
We are open from Friday the 10th to Sunday the 19th of September. Opening hours are 11am to 6pm during weekdays and 11am to 5pm on weekend.
Where
Pursimiehenkatu 16 A, 00150, Helsinki
Language
Finnish / Swedish / English
We would like to welcome you to By Hinders Pop-up Shop.
It's our pleasure to present you a selection of limited edition and one of a kind artisanal pieces from our first collection titled Rötter.
''Returning home to Hinders Gård, my mother's sheep farm in western Finland, has brought up emotions and thoughts about my values as a designer and the evolving relationship with making clothes. The title Rötter (Swedish for roots) is fitting, as roots provide space for growth.
The shift from fashion's rapid design cycle to the seemingly slower pace of farm life has accentuated the two different worlds sometimes invisible layers of operating.
Clothes and the outfits they shape have always felt like personal tools to build yourself. At its best, getting dressed is a ritualistic and sensory experience that brings a sense of comfort. By Hinders is based on this very same premise of finding a way to make memories and hopes your own.'' – Jonathan Ingberg, founder and creative director.
The collection_01 encapsulates the autumn mood after summer harvest, the moment of preparing for winter when the days eventually get shorter in the northern hemisphere. The light changes and life at our small farm continues through the seasons. What the land has given in the summer is frozen and preserved during autumn. These delicacies are enjoyed in winter, waiting for spring around the corner.
Locally produced materials and craftsmanship ensure a known supply chain from farm to fashion. Finn-sheep wool is used as a woven fabric and in knitwear products handmade by local crafts people. Sheepskin from Hinders Gård is used in accessories and in one-off pieces. The garments also feature locally produced certified cotton linen blend fabrics, deadstock and vintage fabrics and Finnish second-grade, thus one of a kind leather.
Rötter roots something new by refining the raw material of Finn-sheep wool into a woven fabric. At present Finn-sheep wool is a by-product that is mostly discarded of. Turning it into garments has been a process where solutions have been found through experimenting together with local artisans. The motivation to show the beauty of the material to the world is the driving force of the brand.