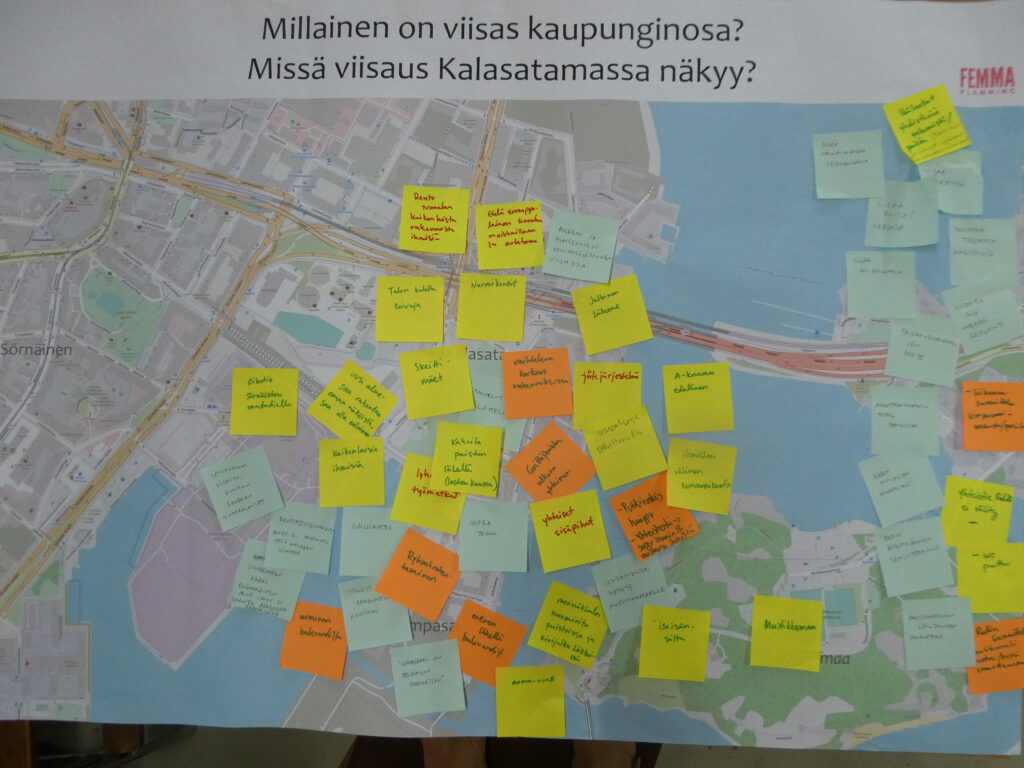 Campfires: What is wisdom in an urban environment?
When
Fri 10.09.2021 - Sat 11.09.2021
Where
Kalasatama: Kalasatamanpuiston grillipaikka / Meri-Rastila: Rastilan grillikatos, 00500, Helsinki
Smart is an often used word in the context of smart cities concept, but a different kind of wisdom may be known by the residents. A wisdom that can be reached through dialogue.
At Campfire events, we gather around a common campfire and dinner to discuss the wisdom of each neighborhood from a resident's perspective. Can wisdom and better understanding of the residential areas be found alongside food and debate to support the work of urban planners?
We welcome you, resident of Meri-Rastila or Kalasatama, to join us on campfires!
Register to the event by Thursday September 9th via https://forms.gle/NbNsgFsdCDifCgn39
The conversations will be held in Finnish.