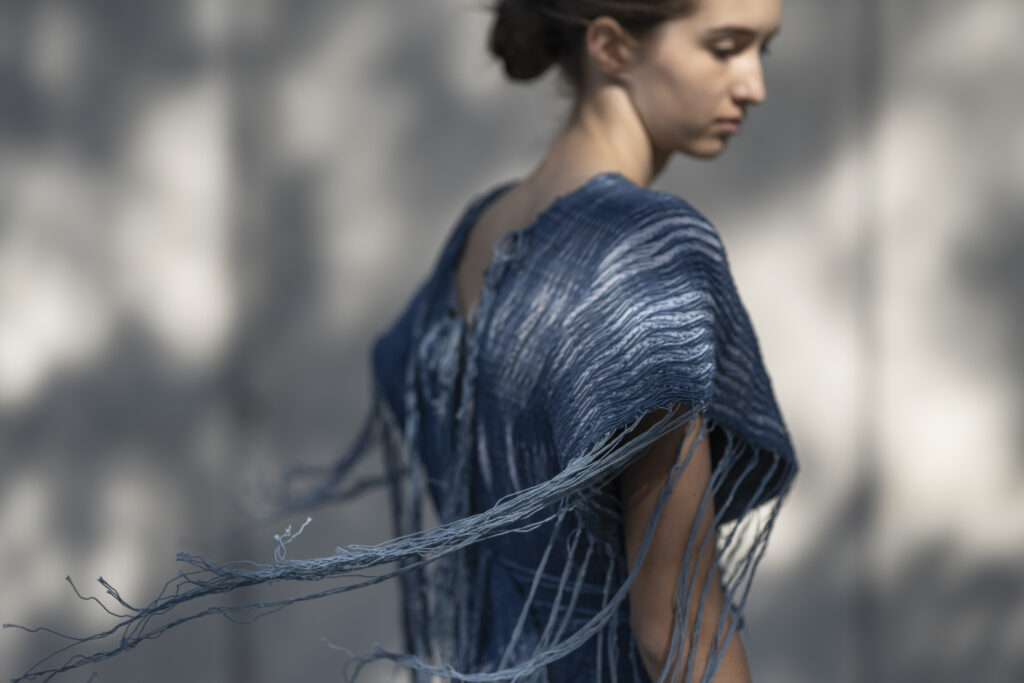 DIALOGUES – An Ode to Textile Stories
When
Fri 08.09.2023 - Sun 01.10.2023
Time
Mon-Fri: 9:00–18:00 / Sat-Sun: 10:00-17:00
Where
Central Library Oodi, Töölönlahdenkatu 4, 00100, Helsinki, 00100, Helsinki
'DIALOGUES – An Ode to Textile Stories', is an exhibition at Central Library Oodi, exploring textile narratives, artistic exploration, material solutions and design pedagogy across a multitude of textile works from Aalto University.
Here, textiles are presented as a medium for creativity, design, narratives, and innovation, bridging storytelling and tactility. The interconnectedness of textiles and storytelling, lies in the etymology of the word text, deriving from the Latin root texere, "to weave". The pieces and projects in this exhibition approach problem-solving and creative expression through different means, showing a diverse range of possibilities when it comes to material interpretations of textile stories.
The DIALOGUES series, presenting textiles as a medium for future solutions, launched in New York in 2022 with a joint exhibition and seminar by Aalto University and Parsons – The New School. The partnership with Oodi brings textile stories to new audiences in Helsinki.