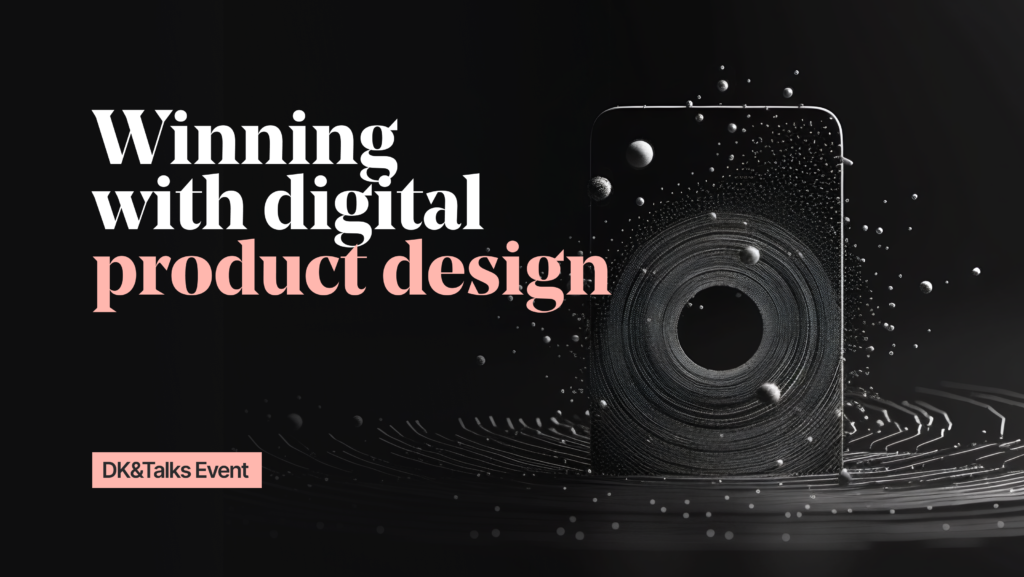 DK&Talks: Onnistu digitaalisessa tuotemuotoilussa
Time
Doors at 16.00, event at 16.30, mingling 17.45 onwards.
Where
Merimiehenkatu 36 D 611, 6. kerros, 00150, Helsinki
How does a brand succeed? By delivering best-in-class customer experience.
Join our office on 14 September for the event "Winning with digital product design" to learn how DK&A's focus on CX has helped our clients to deliver outstanding products – and win design awards.
Get inspired by our keynote speakers, join the panel discussion, and meet your peers for refreshments at the DK&A offices in Punavuori.
We have limited seats; sign up now to secure your spot.