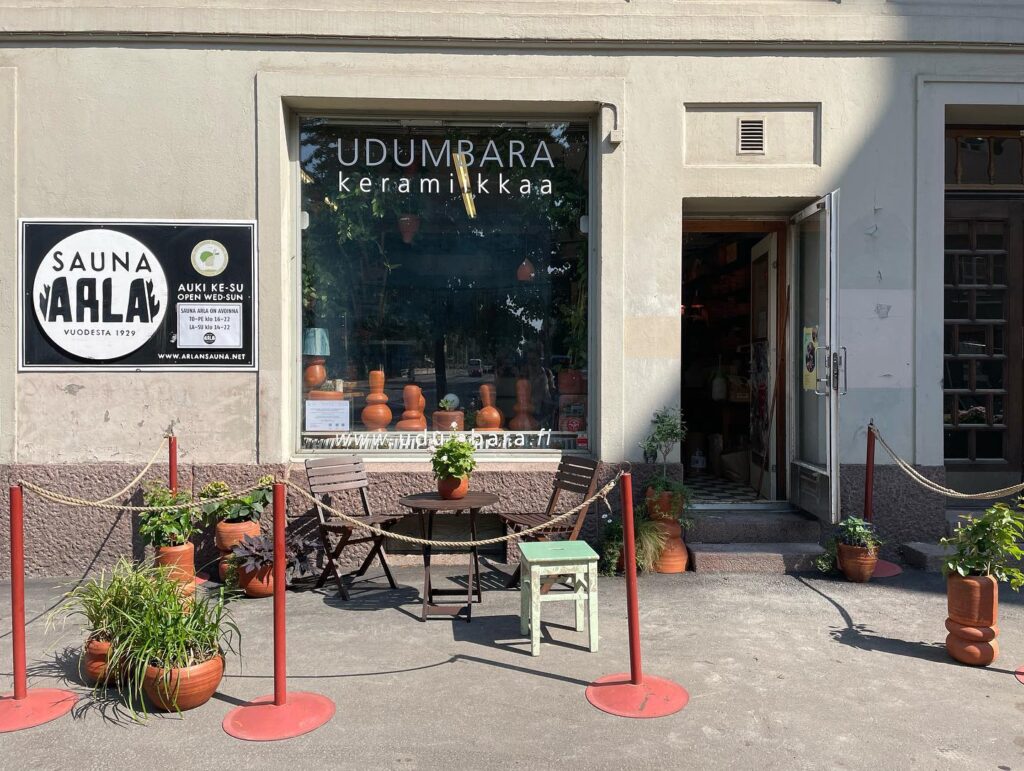 Eeva Louhio's pop-up works and Eva Spoof's lamps and sculptures.
When
Fri 08.09.2023
Sat 09.09.2023
Sun 10.09.2023
Time
8 Sept. 2 pm - 6 pm
9 Sept. 12 pm - 4 pm
10 Sept. 12 pm - 4 pm
Where
UDUMBARA pottery, Kaarlenkatu 15, 00530 Helsinki, 00530, Helsinki
Accessible
No
There are three steps front of the studio door.
Language
Finnish / Swedish / English
Open studio at the UDUMBARA Pottery, September 8-10th, 2023.
In her works, graphic artist Eeva Louhio uses handmade paper and pigment-dyed paper pulp. Pop-up pieces are displayed on Design Week at the Pottery, where she has also used discarded books.
Artisan ceramicist Eva Spoof's lamps, are made from wild, natural clay from the small village of Kultela in Somero, Southwestern Finland.