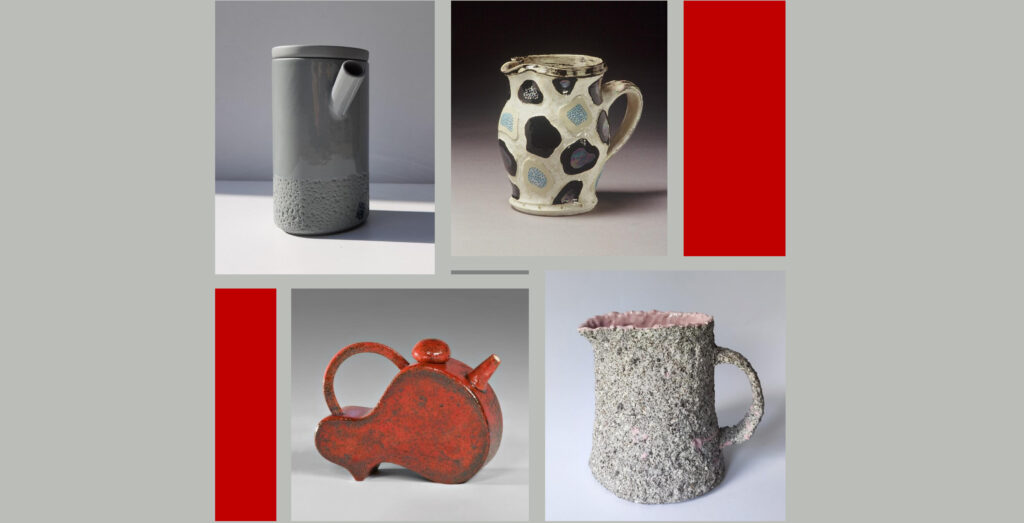 Encounters – Hungarian and Finnish ceramics
When
Wed 01.09.2021 - Wed 22.09.2021
Time
Open Mon-Fri 10 AM to 6 PM
Where
Kaisaniemenkatu 10, 00100, Helsinki
The exhibition creates a meeting point for two Hungarian and two Finnish ceramic artists through their works designed especially for the occasion. Johanna Rytkölä, Åsa Hellman, Pálma Babos and Márton Strohner are professionally respected artists and internationally known masters of their trade.
The basic concept behind the exhibition is the encounter between the artistic and the ordinary: how design objects become articles of use and how ancient traditions gain new manifestations. These items have become part of our everyday life and brought along new viewpoints and experiences.
The exhibition was originally centred on the teapot – an ancient cultural object related to manifold traditions with an aesthetics and philosophy of its own, still, being an ordinary object to be found all around the world. Besides the different teapots, the ceramic artists assorted other works for display within the framework of the exhibition.
The artists present their works together in a similar exhibition of Budapest Design Week.