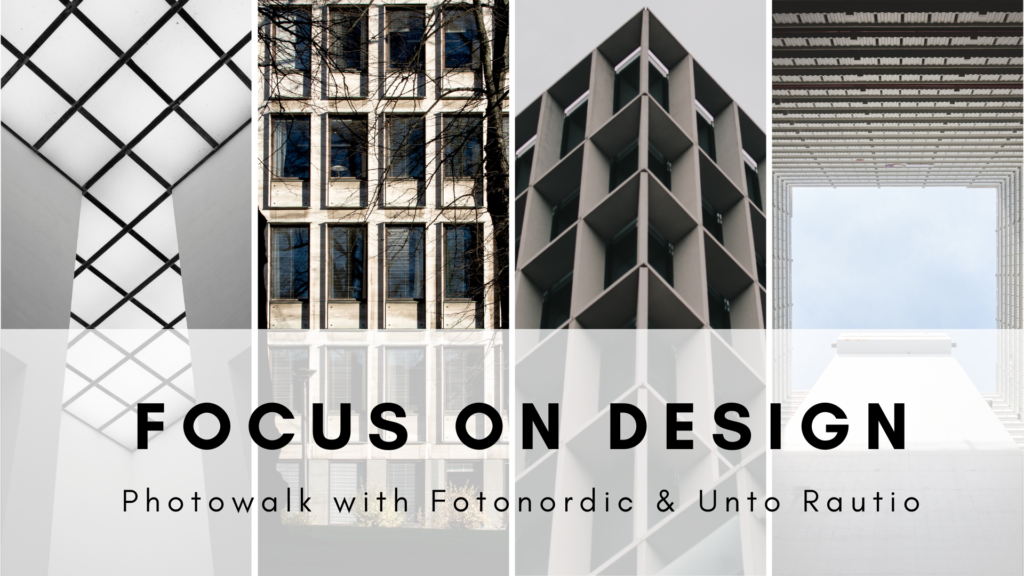 Focus on design – Photowalk with Fotonordic & Unto Rautio
Where
Mikonkatu 7, 00100, Helsinki
Tickets
Ilmainen, ilmoittaudu täällä https://forms.gle/AjNxmBRPF2ZUyKyh9
Helsinki city center is an excellent destination for a design photography walk. During the Photowalk organized by Fotonordic and hosted by Unto Rautio, the focus is on unique lines, shapes, and details. Helsinki provides abundant inspiration and visual treats that attract photographers to capture beauty in its various forms.
On this walk, keep your eyes open for details. The city center of Helsinki offers plenty of interesting surfaces, patterns, and materials that provide excellent subjects for stunning photographs.
The duration of the Photowalk is about 3 hours, including a short introduction to architecture/design photography side at Fotonordic Helsinki store.
Sign up here 👉 https://forms.gle/AjNxmBRPF2ZUyKyh9
Welcome aboard!
You can find the host Unto Rautio here: