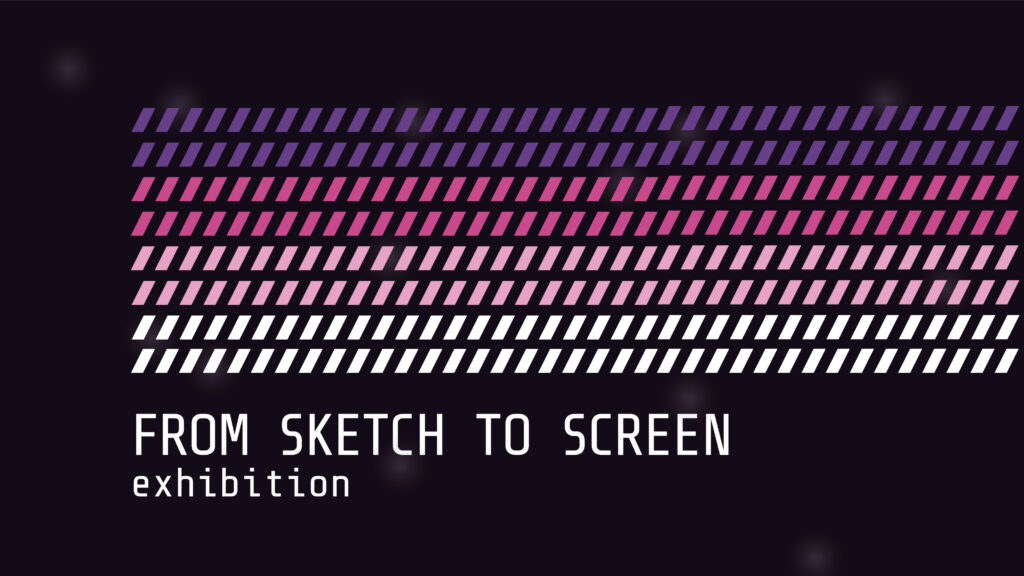 From Sketch to Screen
When
Fri 08.09.2023 - Fri 15.09.2023
Time
Exhibition open from September 8th till October 13th
Mon-Fri 10:00 am to 6:00 pm

Artificial Intelligence and Visual Identity - Panel discussion on September 8th at 6 pm
Where
Liszt-instituutti, Kaisaniemenkatu 10, 00100, Helsinki
From Sketch to Screen, the exhibition of the Budapest Metropolitan University, offers the opportunity to explore the visual ideas to its visitors, ideas and messages of the young generation of animation artists. The five animated films on display showcase the students' diverse technical skills and artistic expression. Their subjects explore universal concepts such as friendship, loneliness and courage. The exhibition celebrates the power of storytelling and the potential of animation as a medium. Our aim is to give visitors an insight into the world of animation filmmaking, including 2D, 3D, stop-motion and experimental approaches, bringing them closer to the endless storytelling world of animation.
In addition to the animated films, visitors to the exhibition space can learn about our university's collaboration with this year's largest cultural programme in Hungary, the European Capital of Culture – Veszprém-Balaton 2023, where our students collaborated on graphic design, design and theoretical projects as class assignments.
Artificial Intelligence and Visual Identity – Panel discussion about the future of Design and Animation, on 8th of September at 6 pm (in English)
The spread of digital solutions has brought about decisive changes in the lives of designers and fundamentally changed the ways of visual storytelling. Colours, graphic style and dynamics all have a message-carrying power and are of undeniable importance in the visual identity of an event and in the case of an animated film. Human creativity and sensitivity are fundamental in the creating process of an artistic product, yet we are seeing more and more works designed with the help of artificial intelligence. In our conversation, we examine the relationship between artificial intelligence and visual identity, design and animation design.
What are the first steps in designing an event's identity? Does AI help or hinder the design process? How can it be used "right"? How does an online identity stand up when implementing an event? What visual solutions make animated films memorable? What changes can AI bring to the life of animation film-making?
We will look for answers and opinions to these questions at our panel discussion starting at 6 pm on September 8th at Helsinki Design Week, in the Liszt Institute Helsinki.