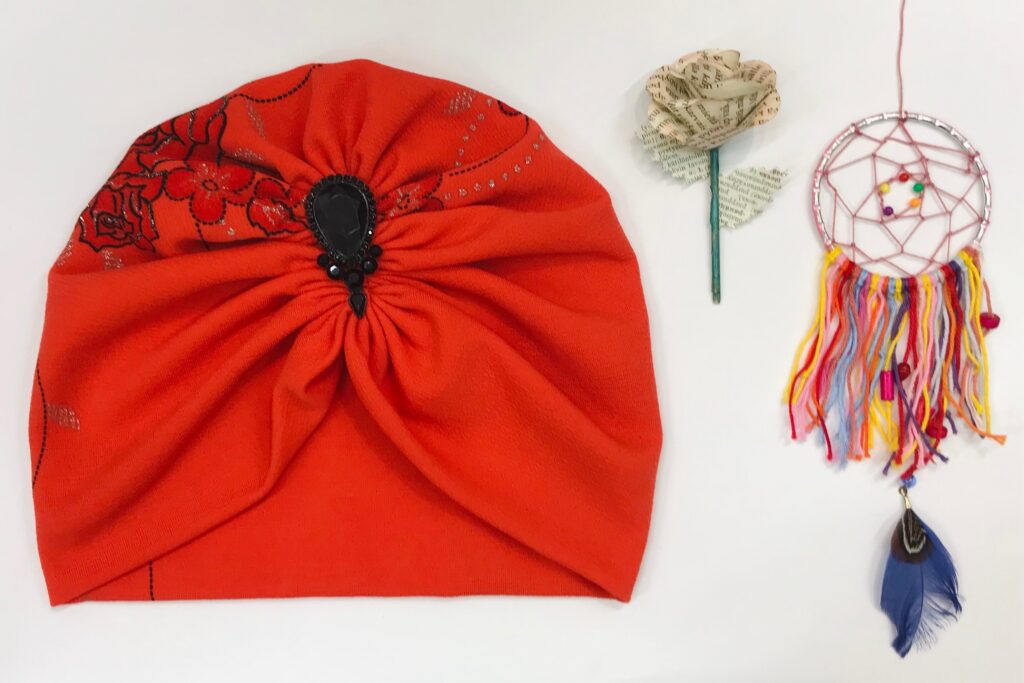 Fun with Upcycling workshop and design days
When
Thu 16.09.2021 - Sun 19.09.2021
Time
16.-19.9.2021 Upcycled Handicraft and Design Days
16.9.2021 Fun with Upcycling workshops
14:00-15:00
15:30-16:30
17:00-18:00
Dome Upcycling, Kauppakeskus Itis, 1.krs (between Gigantti and Finnkino)
Where
Itäkatu 1-5, 00930, Helsinki
Come with us on a journey of wisdom and creativity!  This is what we do every day at Dome Upcycling: give a second life to discarded material using it wisely and reducing the amount of waste on the planet!
Come and check out the wonderful design and handmade products or participate in a fun upcycling design workshop with local women entrepreneurs from all around the world. The women from our program will assist you in making cool accessories from discarded material and you'll get to hear their interesting stories at the same time.
This fun and memorable experience perfectly suits individuals, couples, families with children, and anyone who is interested in having fun with upcycling.
The workshops take place 3 times, each with a different theme. Register here
16.9. at 14-15 Fashionable turban
16.9. at 15.30-16.30 Dream catcher
16.9. at 17-18 Paper Flowers
The local entrepreneur's upcycling design and handicraft products with an international twist will be available at our store during the event.
Dome Upcycling is Finland's first Upcycling Design Center. We empower women from all corners of the world by creating wonders from your waste. We offer cool upcycled design products, fun upcycling workshops and courses for all ages as well as upcycling career and business training. With our eco-friendly and ethical gifts, you will feel good and do good.
Find out more about us at http://www.domeupcycling.com