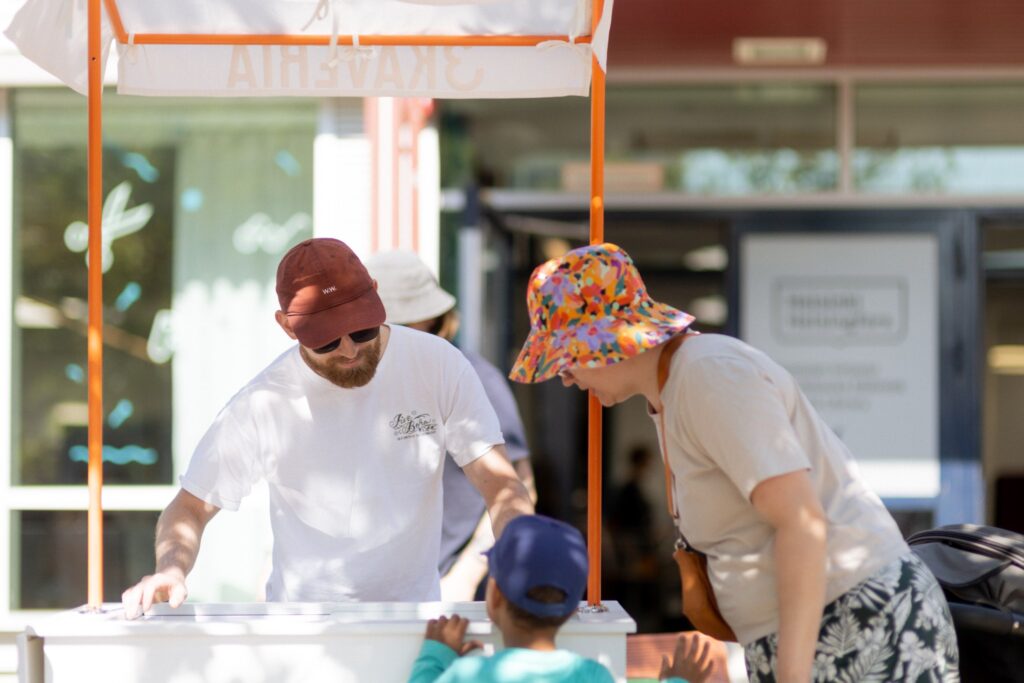 Game day at children's pop-up
Where
Ostostie 4, 00940, Helsinki
Best summer spots and games have been designed in Mellunkylä with children and young people. Welcome to hang-out, play games and have ice cream in Kontula on Saturday, 16.9. at 12–15!
In the Helsinki Innovation Districts' summer experiments, two pop-ups for children and young people have been designed in collaboration with RaivioBumann and Parkly. The pop-ups are located in Mellunmäen aukio and in front of Kontula Library.
In Kontula, you can explore the challenge game set in the urban environment created by Creaamo. The game encourages children to explore their local surroundings and services. The game's quests have been designed together with local children aged 9 to 12.
You can try augmented reality (AR) in FlyAR's "BALLZ!" ball game, which can be played on Snapchat in front of the Kontula Library.
The pilots precede and inspire the actual renovation and development work. User insights are collected from the pilots to support the further planning of public spaces. The pilots are a part of Unicef's Lapsiystävällinen kunta project.