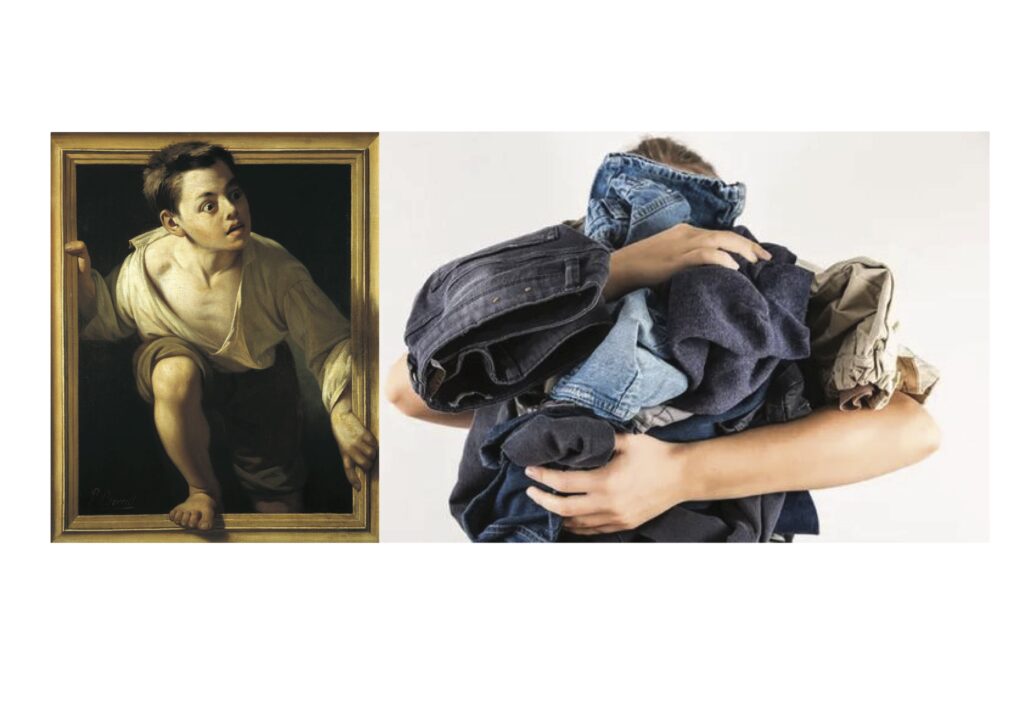 HDW Children's Windows: Edith Hammar ja Tuula Pöyhönen
When
Fri 10.09.2021 - Sun 19.09.2021
Time
The installation can be seen 24/7.
Where
Mikonkatu 5, 00100, Helsinki
Language
Finnish / English
What happens in your installation?
Tuula: I decided to literally step out from Edith's picture and realize the outfits drawn in 3D. A child's mind is intrigued by the journey from the concrete to fantasy and back. Out joint work is a presentation of this.
Edith: Our installation is for all citizens and all types of weather. As a visual artist I want to encourage the Helsinki people of all ages to play.
In what kind of Helsinki would you want to live?
Tuula: I want to live in a place that is diverse and permissive. I feel that on a Finnish scale Helsinki is the closest to this.
Edith: I want to live in a Helsinki where coffee is cheap, where the streets climb up the rocks, and where rain turns into brooks that flow into the sea.
What is wise to Design now?
Tuula: Lately I have been thinking a lot about what is possible in the first place. It is wise to do less and think more. Old methods and production models do not apply anymore. I am a material-based designer trying hard to turn towards the immaterial.
Edith: Wisdom is feeling. Curiosity is wisdom, and so is caution. To me personally queerness is sort of wisdom. Wise design is queer and norm-critical. Architecture and any design must be accessible. Everything is political; how do we, living creatures, want to live our lives, what is our daily life like, what kind of an environment makes us feel welcome.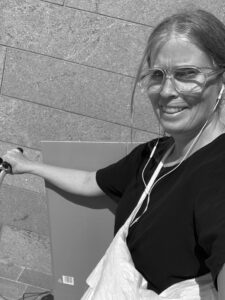 Tuula Pöyhönen (born 1966) M.A. is a fashion and concept designer who strives at crystallizing phenomena and finding solutions with design.
Edith Hammar (born 1992) is a visual artist and illustrator, having graduated from the Royal Academy of Arts in Stockholm in 2017.
Carried out in cooperation with the City of Helsinki's Culture and Leisure Division and Glasshouse Helsinki.
There are more HDW Children's Windows Installations! Find them here.