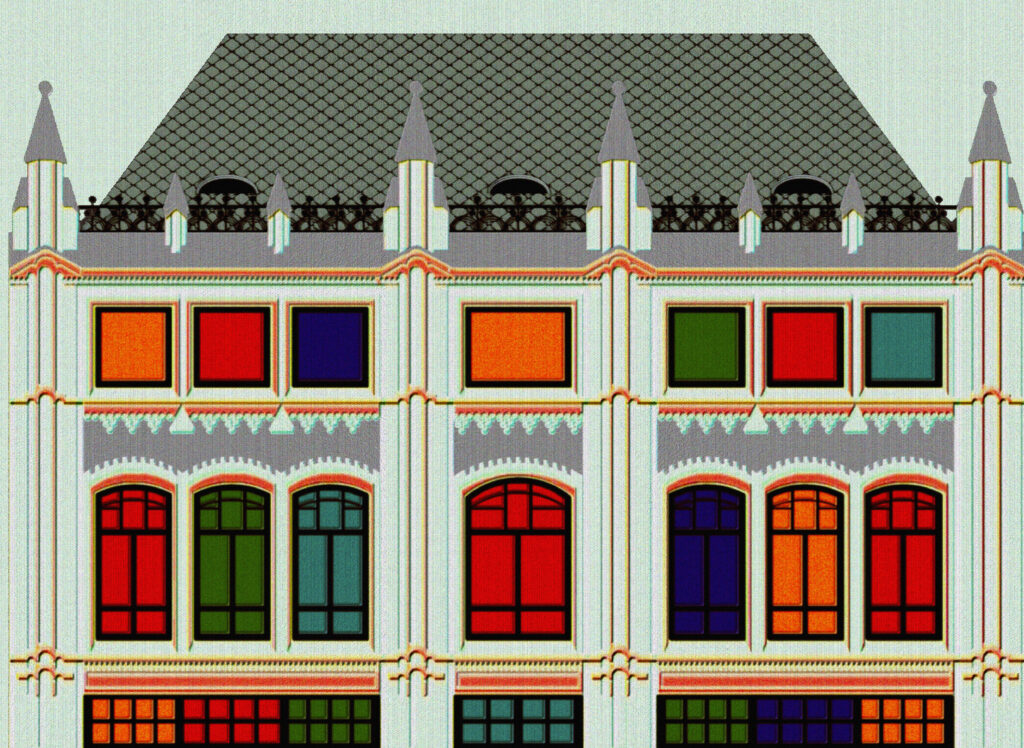 (Cancelled) Helsinki Design Week 2021 at Glasshouse Helsinki
When
Fri 10.09.2021 - Sun 19.09.2021
Time
Weekdays from 11am until 7pm.
Saturday from 11am until 6pm.
Sunday from 11am until 5pm.
Where
Aleksanterinkatu 13, 00100, Helsinki
Language
Finnish / English
The Regional State Administrative Agency of Southern Finland has made a decision to tighten meeting restrictions. Consequently, this event is cancelled. 
The main venue of Helsinki Design Week 2021 is Glasshouse Helsinki. There are three Main Exhibitions: U-Joints: Knots & Knits, The Futre of the Office and What is Wise to Design Now? There will also be several other events around the city and online.
U-JOINTS: Knots & Knits 10–19 September 
Knots & Knits is the fourth part of Andrea Caputo and Anniina Koivu's U-JOINTS research project and series of exhibitions. The first was seen at Milan's Salone del Mobile in 2018. U-JOINTS explores the use of joints in design and architecture. Joints are rarely paid attention to but made invisible or elegantly hidden in products. The exhibition exposes these hidden details, inviting visitors to explore the beauty and quality of the objects and structures through every detail. During Helsinki Design Week, Knots & Knits explains the history of textiles, fabrics and ropes. Whether we are talking about rigging, lifting heavy objects, packing snacks or gifts, attaching a wire for a tight-rope dancer or a climber, or designing a children's adventure park, knots can be found everywhere. The knot is considered one of the oldest ways to connect things. The use of knots and knits is by no means old-fashioned, however. Books are still bound by knots and so are the seams of running shoes and space gear for NASA. Knots & Knits highlights all this and much more.
An encyclopaedic publication that brings the three-year U-Joints research together is out in autumn 2021. Weighing in at more than 900 pages, the book will be comprehensive and interdisciplinary, featuring technical information about joinery in the form of a taxonomy of more than 1300 entries, and include stories and commentaries, as well. Little-known surprises and forgotten connecting methods abound. The book was compiled by a team of more than 50 authors, photographers, illustrators, researchers, experts, scholars, scientists and story tellers, enthusiasts, users, designers, architects, artists, writers and critics, dreamers and makers. Together they hope to bring the many fascinating facets of joints to life. A joint – the union of two or more parts – is a fundamental element in almost any designed object, be it a famous bridge, a fishing net, the coffee maker in your kitchen, or a revolving office chair. Looking at human history through its details, U-Joints invites us to see our built environment in whole new ways.
The Future of the Office 16–19 September 
What is the Office of the Future like? The year of the pandemic accelerated the change in our ways of working, an inescapable development. Our office-centred work tradition is transforming towards multilocality as work is divided between various places, including homes, cafes, libraries and studios. How do company offices encounter this challenge? What does it take to attract employees to shared premises? The Office of the Future exhibition presents a versatile collection of ideas from furniture makers, designers and researchers on how and where we are to work in the future. We'll see novelties of spatial, acoustics and audio design from Vitra, Artek, Vepsäläinen, Isku, Framery, Roltrade and Interface, among others, as well as many programmed events, new ideas and insightful presentations including webcasts from across the world.  
What is wise to design now? Exhibition 16–19 September 
Helsinki Design Week's annual theme "What is Wise to Design Now?" is an open call to join the discussion about wisdom's extensive, multifaceted definition. The objective is to challenge one-sided and one-dimensional design; the traditional, uncomplicated definition of design is to make things better. What if in this fast-changing, uncertain world we really need to think what is better? And most of all: better for whom? During the festival, the theme is explored on the fourth floor of our main venue Glasshouse Helsinki. We can expect to see the latest products and ideas from Finnish designers, participate in daily discussions and visit a pop-up restaurant to meet people.
Think Sustainably: HDW is a a part of the City of Helsinki's Think Sustainably service. The service helps city residents and visitors to choose more sustainable restaurants, places to visit and shop in, accommodation companies and events. The criteria that serve as the cornerstone of the service have been renewed during 2020, and it will take greater account of social and cultural sustainability in the future.
Partnership with HelsinkiMissio: Five percent of the main venue ticket sales revenue will be donated to HelsinkiMissio in order to support their work to combat loneliness. HelsinkiMissio is a non-religious and non-political organization that offers well-researched ways to reduce loneliness and a wide range of activities that anyone can take part in.