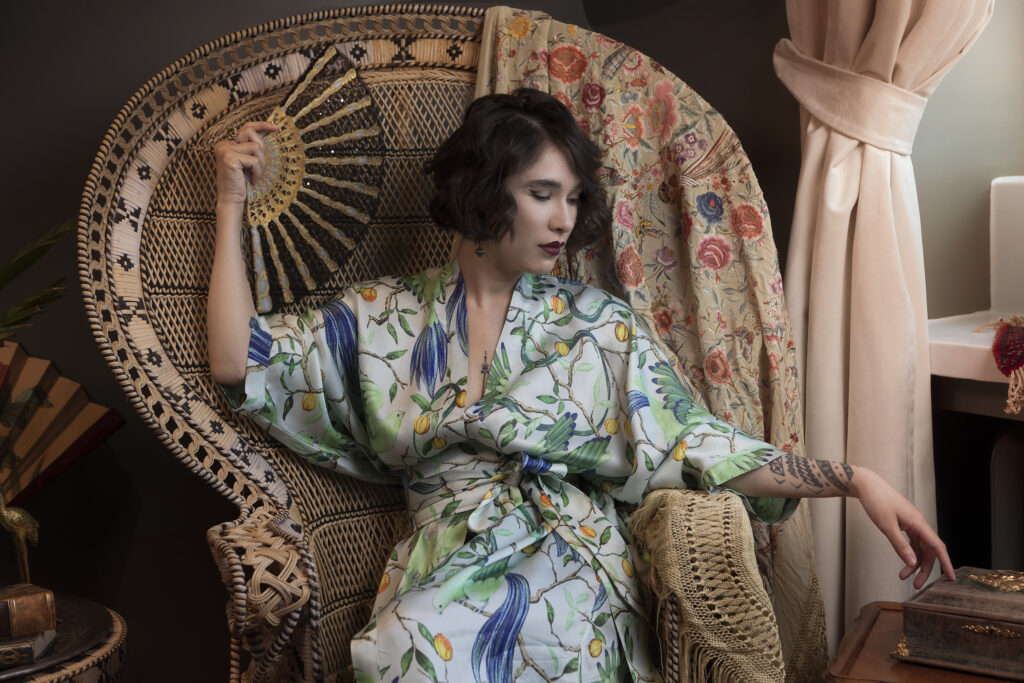 House of Nostalgia - In Love With An Illusive Past
When
Thu 09.09.2021 - Sun 19.09.2021
Time
Open from 2pm until 6pm.
Check the specifics from the event info.
Where
GLO Hotel Art, Lönnrotinkatu 29, 00180, Helsinki
House of Nostalgia is a new brand from Helsinki that designs and manufactures vintage-style clothing and accessories. Everything we do is grounded in our ethos of sustainability, timeless quality and an aesthetic that exudes nostalgia.
Step into our curiously beautiful world at the enchanting GLO Hotel Art, a beloved jugend-style castle in the Design District of Helsinki. Our past-inspired collection and the stories behind it is exhibited in the hotel's atmospheric lobby throughout Helsinki Design Week 9/9/2021 – 19/9/2021.
You are invited to try on our garments and have your photo taken in an Art Nouveau pop-up set. A nostalgic polaroid photo of the occasion is a lovely memory to take away with you.
We are at the hotel taking photos and talking about the brand every day 2pm – 6pm, not including Sundays, throughout Helsinki Design Week. It's only possible to try on the garments at these times.
House of Nostalgia Walking Fashion Show wows on the streets of Helsinki Design District Thursday 9/9 5pm – 6pm, and Saturday 18/9 1pm – 2pm. The Fashion Show ends at the GLO Hotel Art lobby.
A glamorous finishing touch to the proceedings is added in the form of the delicious House of Nostalgia Cocktail, mixed in co-operation with GLO Hotel Art. The bar is open daily as restrictions allow.