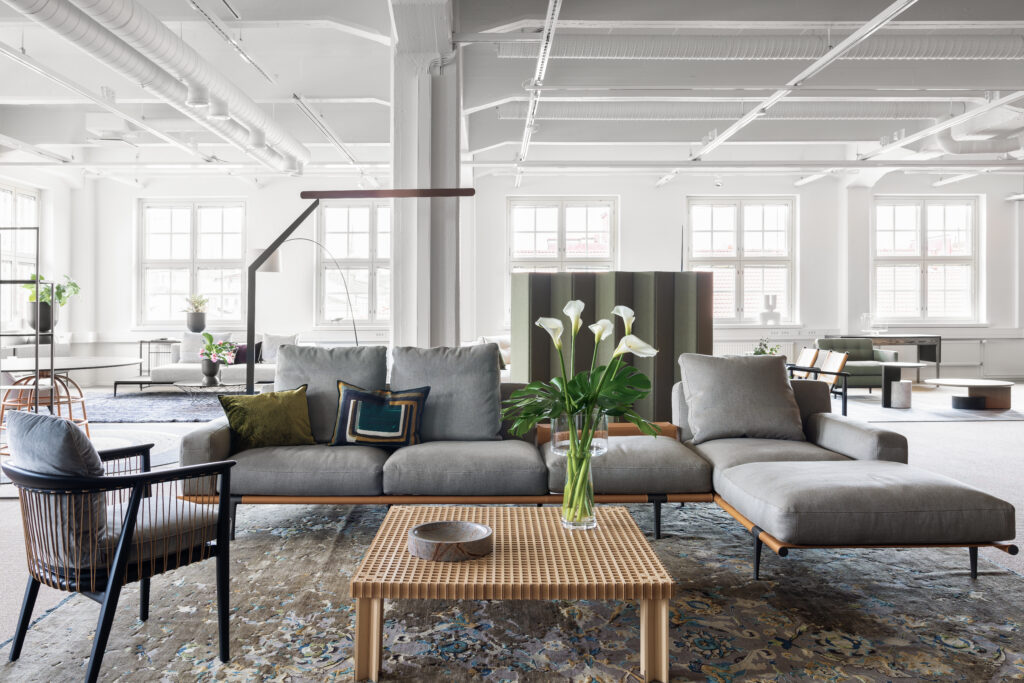 Koolmat showroom
When
Wed 13.09.2023
Thu 14.09.2023
Fri 15.09.2023
Sat 16.09.2023
Sun 17.09.2023
Time
13.-15.9. 8.30-23.00
16.9. 11.00-18.00
17.9. 11.00-15.00
Where
Perämiehenkatu 12, 1. ja 5. krs, 00150, Helsinki
At Koolmat, you can find products for all interior design needs. A large selection of rugs, wall-to-wall carpets, textile tiles, vinyl coverings, as well as furniture and lighting, both for homes and public spaces. Our selection also includes small decorative products, wallpapers and fabrics.
You can get to know our entire selection at our showroom in Punavuori, Helsinki. Through us, you can also get sample pieces for planning your project, and we will come to your destination for measurements if necessary.
We serve with professionalism in all interior design projects of all sizes. Our selection and competent staff are available throughout the project.
We warmly welcome you to our showroom where we are hosting numerous events during Helsinki Design Week!
Open showroom 1st and 5th floor
Cocktail party
Art Goes Showroom
Brand representatives on site