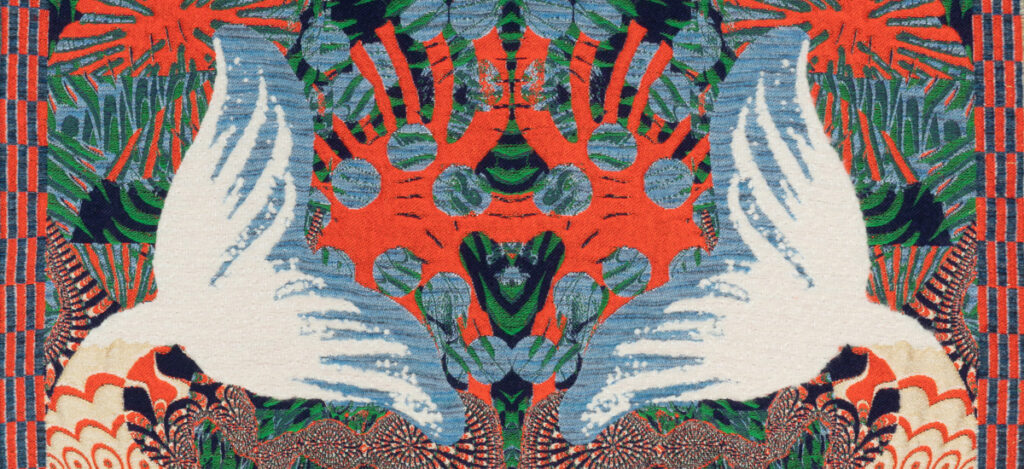 Kustaa Saksi: In the Borderlands
When
Fri 08.09.2023 - Sun 17.09.2023
Where
Designmuseo, Korkeavuorenkatu 23, 00130 Helsinki, 00130, Helsinki
Tickets
https://www.designmuseum.fi/fi/vierailijan-info/#liput
Design Mueum's current main exhibition introduces us to the world of artist and designer Kustaa Saksi (b. 1975), who is renowned for his textile designs. The exhibition Kustaa Saksi: In the Borderlands includes a wide selection of his textile art works, created with jacquard weaving technique between 2013 and 2023. A number of large works specially commissioned for the exhibition are also on show.
The exhibition In the Borderlands explores moments between reality and illusion, which are the starting point for many of Saksi's works. First Symptoms is a series of works in which the artist visualizes his experiences of the visual disturbances that often accompany migraines with aura, while the works in the Hypnopompic series explore the hallucinations experienced in the moments between sleep and wakefulness.
The new and the old meet in Saksi's works. Modern designs and prints come together with jacquard weaving technique and Finland's long tradition of textile making.
5.5.-15.10.2023