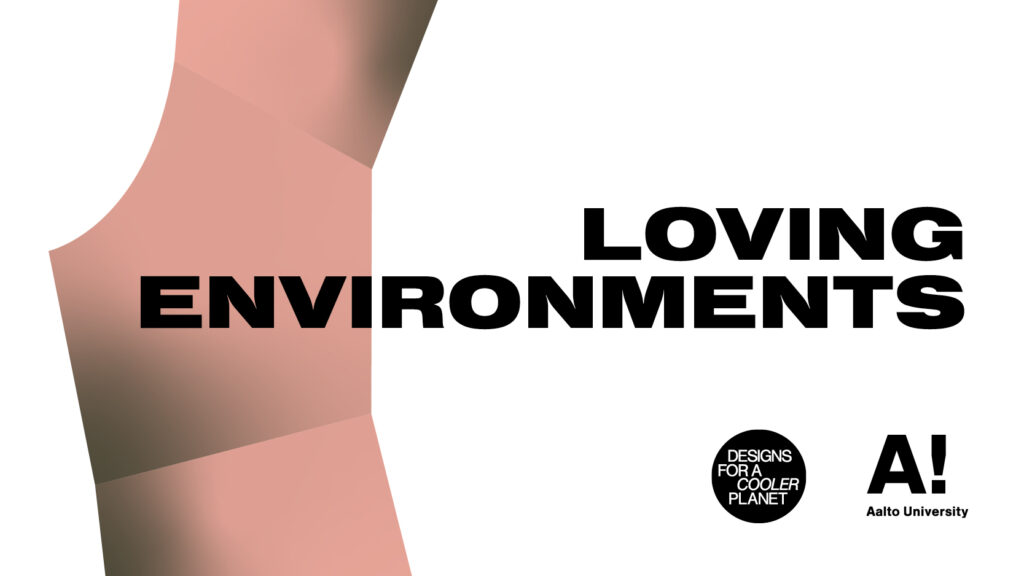 Loving Environments – Designs for a Cooler Planet exhibition
When
Wed 08.09.2021 - Wed 29.09.2021
Time
Visits to the exhibitions must be booked in advance. Registration link below.
Where
Otaniementie 14, Espoo
Construction gobbles up half of the world's natural resources. Collaboration between scientists, designers, architects, the public sector and companies generates ideas that can make living environments and the construction industry more sustainable.
This exhibition showcases diverse holistic approaches from Aalto University to community planning. What kind of architecture best suits the delicate Arctic areas? What amazing designs can we build out of wood?
What does culturally sensitive and planet-centric architecture and design mean? What new design tools have we developed to take these perspectives into account?
Join us on September 8–29, 2021 to see the nine Loving Environments exhibitions at the Otaniemi campus or experience them virtually:
Or get to know more about the individual projects:
Climate Change, Health and Architecture
Mind Meets Machine: Immersive Data-Interaction
Upcoming events:
23/9 Creative resourcefulness for sustainable futures
Welcome to take a look into the future!
#ACoolerPlanet
Partners:
the Year of Research-Based Knowledge