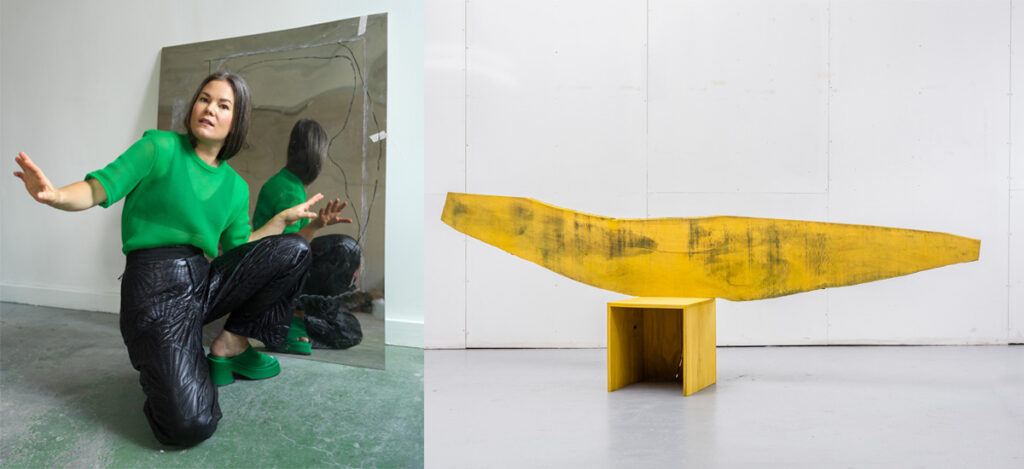 Lunch Talk: Jenny Nordberg
Time
September 8, 2023, from 13:00 to 14:00.
Where
Designmuseo, Korkeavuorenkatu 23, 00130 Helsinki, 00130, Helsinki
Tickets
https://www.eventbrite.fi/e/lunch-talk-jenny-nordberg-tickets-657577771817
The Design Museum's Lunch Talk introduces the exhibition Jenny Nordberg: Strategies for Moving Freely on the opening day, September 8, 2023, from 13:00 to 14:00. Nordberg arrives at the Design Museum's Gallery to talk about their work and introduce the exhibition. With pre-registration.
This year's Helsinki Design Week will kick off with the opening of the Gallery exhibition Strategies for Moving Freely by Swedish designer Jenny Nordberg (b. 1978). This will be the first solo exhibition by Nordberg in Finland. She is known for her insightful perspective on mass production, over-consumption and the duty of designers to take action to confront these and other issues. Nordberg's works often take a humorous, almost peculiar form. Rather than taking a judgmental stance, she has a positive, solution-oriented approach to serious themes. The exhibition includes a number of Nordberg's recent works, completed during the years of the pandemic.