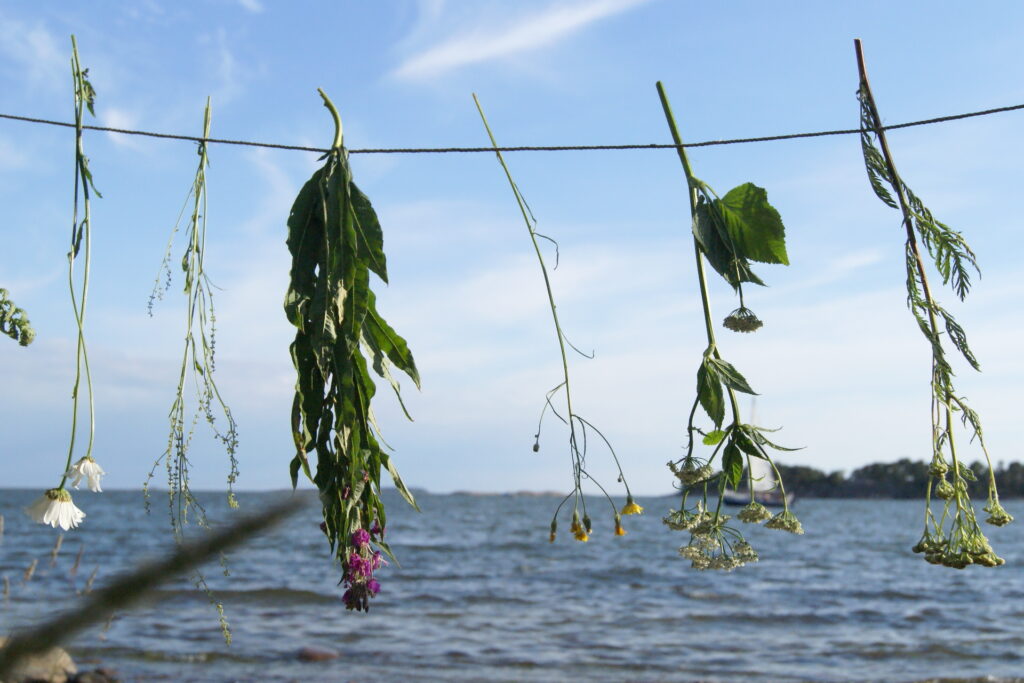 Nature Gallery
When
Fri 09.09.2022 - Sun 11.09.2022
Time
Fri 9.9. from 12pm until 9pm.
Sat 10.9. from 11am until 9pm.
Sun 11.9. from 12pm until 6pm.
Where
Pikku-Finlandia, Karamzininranta 4, 00100, Helsinki
Language
Finnish / Swedish / English
Nature Gallery is an installation consisting of plants and other natural products collected from nearby nature. The installation is built between two pillars creating a gallery-like wall that allows the viewer to see the treasures of nature up close.
#naturegallery