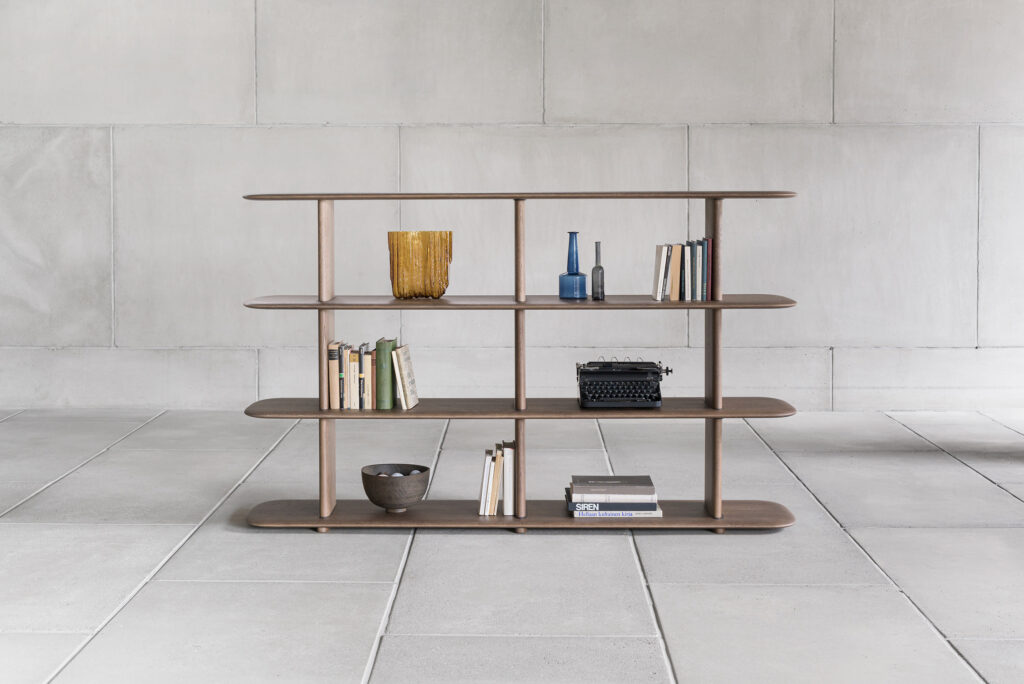 Poiat Furniture Landscape
When
Thu 08.09.2022 - Fri 09.09.2022
Where
Merikatu 1, 00140, Helsinki
Poiat warmly welcomes you to their showroom during Helsinki Design Week
On the 8th and 9th of September, you have the opportunity to visit our showroom and studio space located in the Ullanlinna district of Helsinki. The showroom will be open from 11:00 to 17:00 on both Thursday and Friday. Our new showroom, which opened last fall, is a space that holistically introduces Poiat's design philosophy, aesthetics and furniture – creating a furniture landscape.
During Helsinki Design Week, you have the chance to see our latest furniture pieces, Bastone Low Sideboard and modular Aqueduct Sofa Collection. Bastone Low Sideboard adds a new size option to Antrei Hartikainen's Bastone Collection. While bringing new functionality to the series, it still embodies the designer's original vision and idea.
Aqueduct Collection continues Poiat's chapter on designing soft furniture that studies new shapes and textures. The modular Aqueduct sofas follow in the footsteps of Poiat's first sofa collection, Unio, which was awarded the Warmest Design at the Monocle Design Awards 2022. 
If you have any questions related to our open days, do not hesitate to get in touch with us at contact@poiat.com.
Welcome!