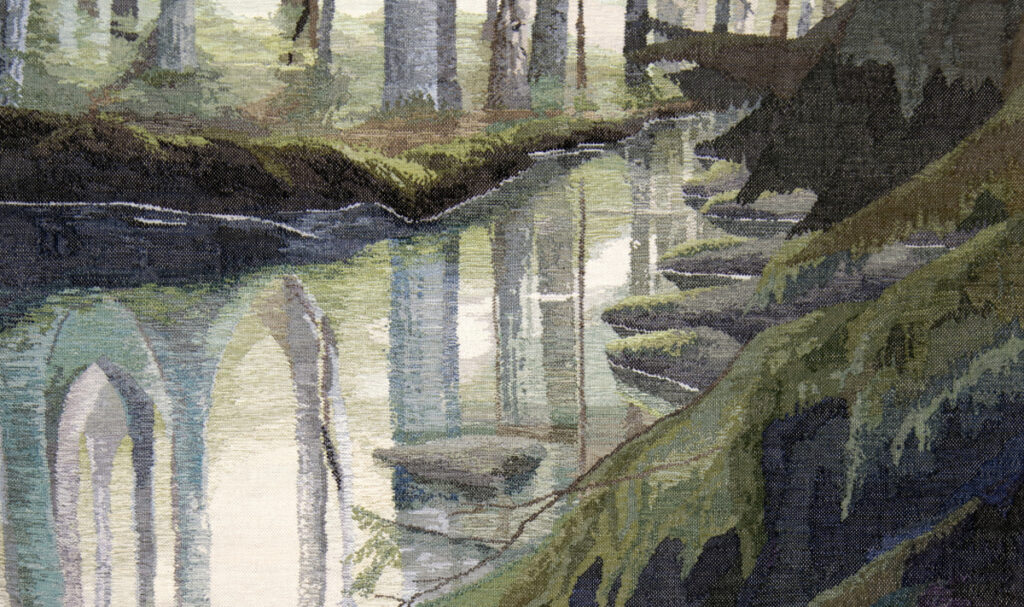 Soile Hovila: Following the path of Finnish tapestry – Lecture and artist meeting
Time
From 13 pm until 15 pm
Where
Galleria A2, Annankatu 12, 00120, Helsinki
Textile artist Soile Hovila will present the exhibition "At the Spring of Tranquility" in Gallery A2 on Saturday, September 9 from 13:00 to 15:00. The main work of the exhibition is Ataraxia, a work of 11 square meters that was handwoven for three years. The tapestry was designed at the beginning of the stressful corona pandemic, when residents of big cities were urged to stay in their apartments, but Finns were able to relax in nature. The work describes the importance of nature in achieving inner peace.
The lecture also discusses the significant role of The Friends of Finnish Handicraft in the history of Finnish tapestry at the beginning of the 20th century.
The exhibition is open from August 23 to September 10, 2023, on Tues-Fri 12–17 and Sat–Sun 12–16.