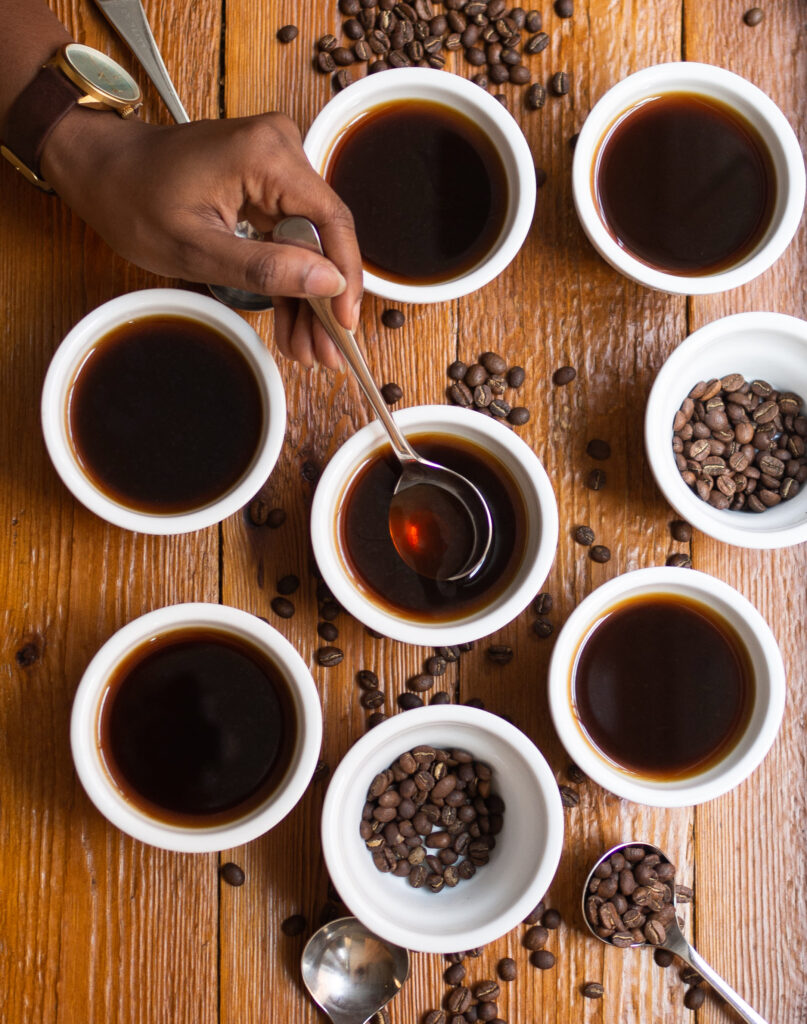 Walk in -cupping & Latte art -workshop & Pimp my soft serve
When
Wed 13.09.2023
Thu 14.09.2023
Fri 15.09.2023
Sat 16.09.2023
Where
Pursimiehenkatu 29, 00150 Helsinki, 00150, Helsinki
We are organizing Walk-in cuppings at Kaffa café from September 13th to 15th. Each day at 1:00 PM, you can participate in a coffee tasting session. No separate registration is required, and the event is free of charge. By taking part in the coffee tasting, you will receive a discount code valid for use at our café. So come and enjoy, compare and savor coffees with us.
On September 16th, we are hosting a Latte Art workshop and a Pimp My Soft Serve extravaganza at our café. When you purchase an espresso drink, our professional baristas will guide you in creating wonderful patterns on your beverage. If you're craving ice cream, you can buy a vegan soft serve and then customize it with your chosen toppings. The event starts at 11 AM and concludes at 4 PM.
Welcome to indulge, converse, and enjoy at the best roastery of the year!