Weekly Mix #5: Pekka Toivonen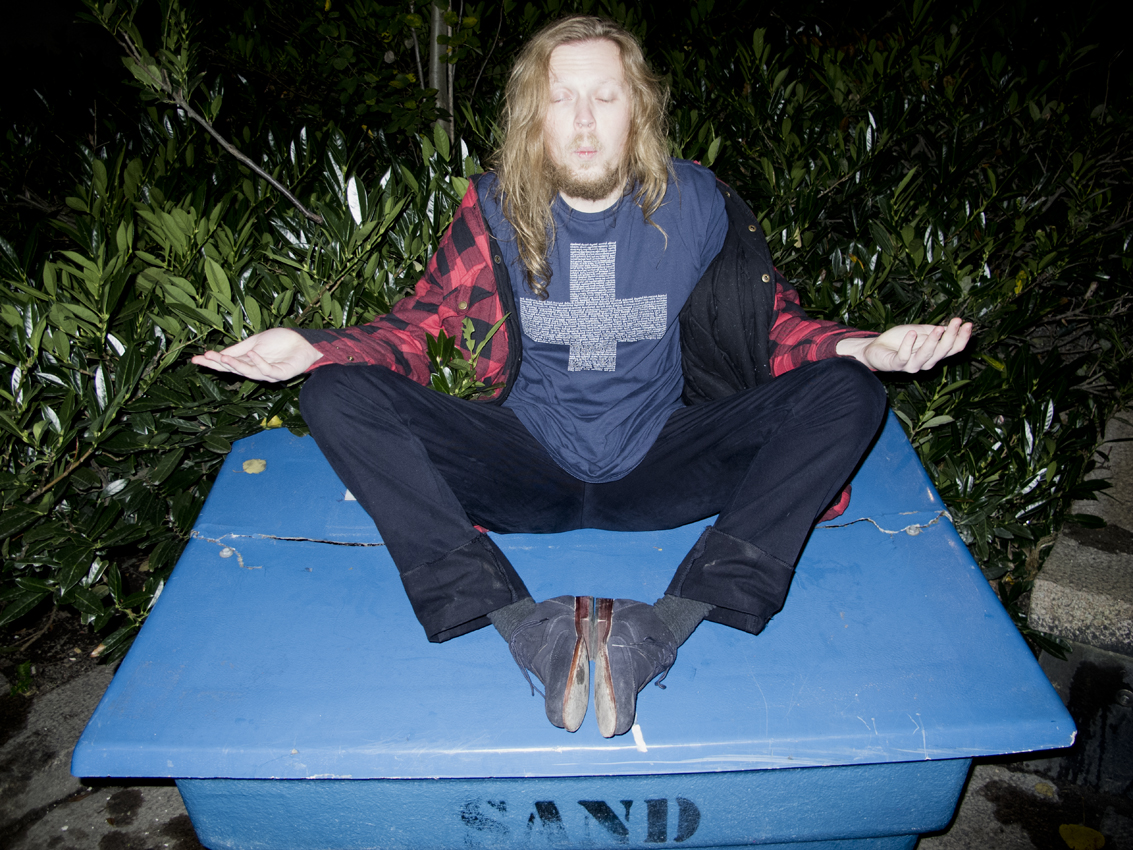 Graphic Designer of the Year 2016, composer Pekka Toivonen, created a list of music recommended by his random buddies.
Graphic Designer of the Year 2016, composer Pekka Toivonen, created a list of music recommended by his random buddies.
Pekka Toivonen, my friend. Or: The Pekka Toivonen. This is how Toivonen wishes to be addressed these days. Because he shuns definitions. Here is his answer to the question: what do you do now?
"I live."
Life consists of playing the piano at the training studio, thinking, partying, and preparing a multimedia work called My Signs.
In February, Toivonen received Graphic Designer of the Year 2016 acknowledgement from Grafia. Instead of an exhibition, Toivonen is organising a performance in the Temppeliaukio Rock Church in May. He is to compose, arrange, and direct the work that presents a band and the graphic design in addition to himself with piano.
The handbill is a leaflet about the presentation. "I've created leaflets for 15 years," says Toivonen about his work.
Music 99–1
Toivonen has worked as an art director for many quality magazines. The creative force of Kasino Creative Studio, Toivonen is responsible for the concepts, visual appearance, and some of the content in awarded Kasino A4 magazine, Huili, a magazine presenting ecological lifestyle, FAT, an international mag focusing on Finnish art, and Flow festival's Wolf publication.
It is hard to find Toivonen by googling, about which he says he is happy. However, after entering www.pekkatoivonen.com, you notice that instead of print and visuals Toivonen is now focused on music.
"My friend put it well: I've changed my form of expression. Same old nasty attitude but in a different medium," Toivonen laughs.
Music has been with him always. Toivonen has played the piano for 30 years and composed music for many of his projects.
"My earlier focus was 99–1 for the pictures, now it is the opposite. Pictures do not so matter so much any longer; music is more. Music is something completely inexplicable."
Toivonen is not the only Finnish designer who has moved on from the field of design towards art and now works with an artist grant. Toivonen says to have always worked with the point of view of an artist and to have fought for his integrity.
"Design is design, always with a function. Designers should design, not mess around."
For the Weekly Mix, Toivonen gathered "a random list from his random friends" into his little notebook. He does not wish to comment the reasons or the process behind the selected pieces of music.
"I listen to them, and when you listen to them, we have heard the same thoughts."
Music is a message just like a picture. Toivonen's work is all about messages.
Toivonen created his playlist with an intention that the songs will be listened in a specific order. As all the songs are not on Spotify, here is the original playlist.
1. ALL APOLOGIES … Kurt Cobain, 1993
2. GIANT STEPS … John Coltrane, 1960
3. INNER CITY BLUES (MAKE ME WANNA HOLLER) … Marvin Gaye & James Nyx Jr., 1971
4. FRATRES … Arvo Pärt, 1977
5. DEAD END … Teemu Väätäinen & Ville Haimala, 2007
6. SORRY … Julia Michaels, Justin Tranter & Justin Bieber, 2015
7. FUCKIN' SOCIETY … Marco Piovesan, 2013
8. HAND CANNOT ERASE … Steven Wilson, 2015
9. DON'T EVER FUCKING QUESTION THAT … Sean Daley & Anthony Davis, 2000
10. TO BRING YOU MY LOVE … Polly Jean Harvey, 1995
11. PRETTY PIMPIN' … Kurt Vile, 2015
My Signs at the Rock Church on 11 May 2016.
The Weekly Mix is a series of playlists made for us by designers and other creatives.