About us
Helsinki Design Week presents new people and phenomena within design in cooperation with various partners. Established in 2005, Helsinki Design Week is the largest design festival in the Nordic countries. The dates for 2023 are 8–17 September.
The festival offers the citizens a platform to participate in the development of the city and in related discussion. Our international programme features circa 150 events every year, targeted at both professionals and the general public. It consists of signature events, companion events and satellite events. Children's Design Week is also an important part of the programme.
Helsinki Design Weekly is the leading design media in Finland, featuring phenomena, news and discussion related to design and architecture every week. Subscribe to Weekly newsletter here.
Helsinki Design Week and Weekly are owned by Luovi Productions Oy. Luovi's services include curation, production and communications. Luovi's projects include Fiskars Village Art & Design Biennale and VALO/ON.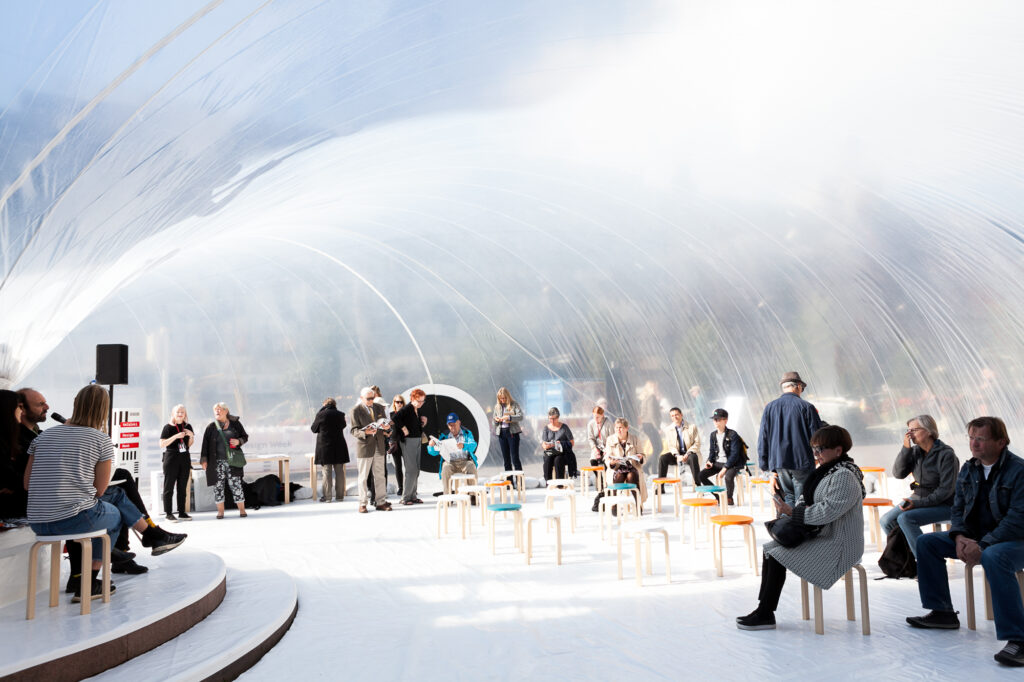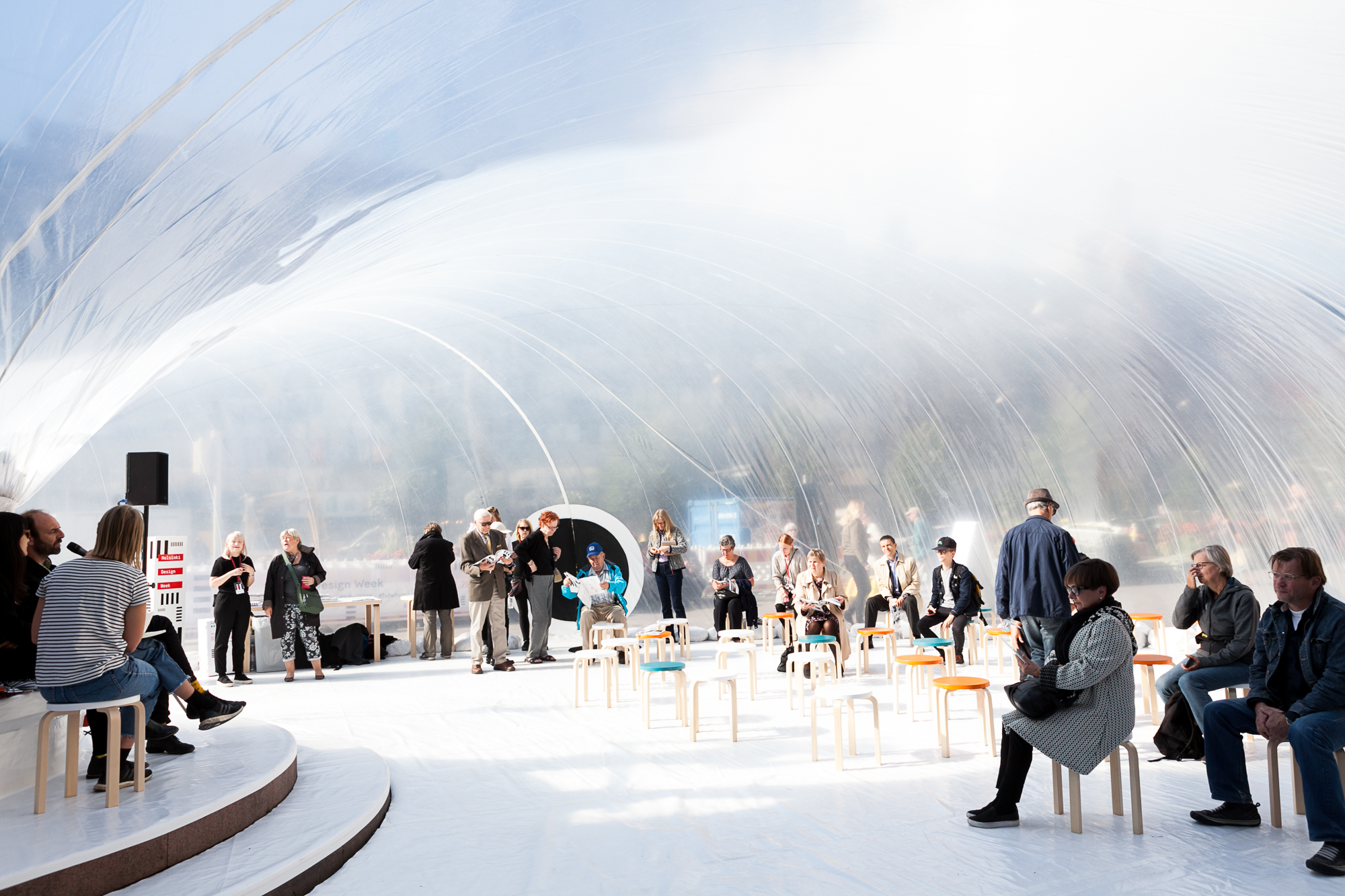 The strategy and objectives of the Helsinki Design Week, the festival
Strategy
We divide our operations into three areas.
Curation
Our festival programme consists of signature events, companion events and satellite events. The signature events include the main exhibition, the Design Market outlet sales event, Children's Design Week, and smaller events, such as Open Studios, Open Showrooms, Design Diplomacy and PechaKucha Night. Regarding the Open Call, it is important to us to stay a genuinely open platform for action, and we want to support established operators and beginners alike.
Production
Helsinki Design Week strives to continuously explore the best practices of a climate-friendly urban and online festival. We collect lessons in signature event production and encourage all event organizers to study the guidelines that we'll publish closer to the event.
Communication
The main marketing channel of Helsinki Design Week is Helsinki Design Weekly, a design medium. Helsinki Design Weekly pursues year-round communications with various stakeholder groups.
Objectives
Helsinki Design Week's goal is to be the most significant design platform in the Baltic region. Our design content is always topical, surprising and polyphonic. Over the years, we have grown the industry's own ecosystem, which includes design enablers, subscribers, authors and users.
The strategy and objectives of Helsinki Design Weekly
Strategy
Weekly is an independent media published by Luovi Productions Oy. Weekly publishes news about design, interviews of designers and stories about various phenomena. In addition, Weekly publishes a podcast through Radio Helsinki. By publishing content in English, too, Weekly supports the internationalization of Finnish designers. Weekly is also read outside Finland and at the moment, it is an important source of information for those interested in Finnish design. All of our operations are based on the principle of interactive internationalization, and we are open to phenomena outside Helsinki, too. All the content we publish online is free-of-charge to our readers. Weekly is committed to compensating writers and photographers appropriately.
Objectives
The most important objective of Weekly is to improve the design literacy of our readers. Once you know about design, it is easier to appreciate and critique design.
To us, design is an extensive, continuously developing concept. That is why we address, in addition to design news, future-design concepts from design fiction to traditional building methods and from material innovation to urban development. For the development of the design field, it is important to write about design in Finnish and to establish new design terminology in Finnish. Public discussion within the field of design is rare.
Our objective is to present design as polyphonically as possible, from various points of views. The call for Weekly content is always open, and you can suggest content for us anytime you want. We strive to give a voice to both established design influencers as well as newcomers. All you need to contact us is an idea; we would love to hear your thoughts.