New materials imitate butterflies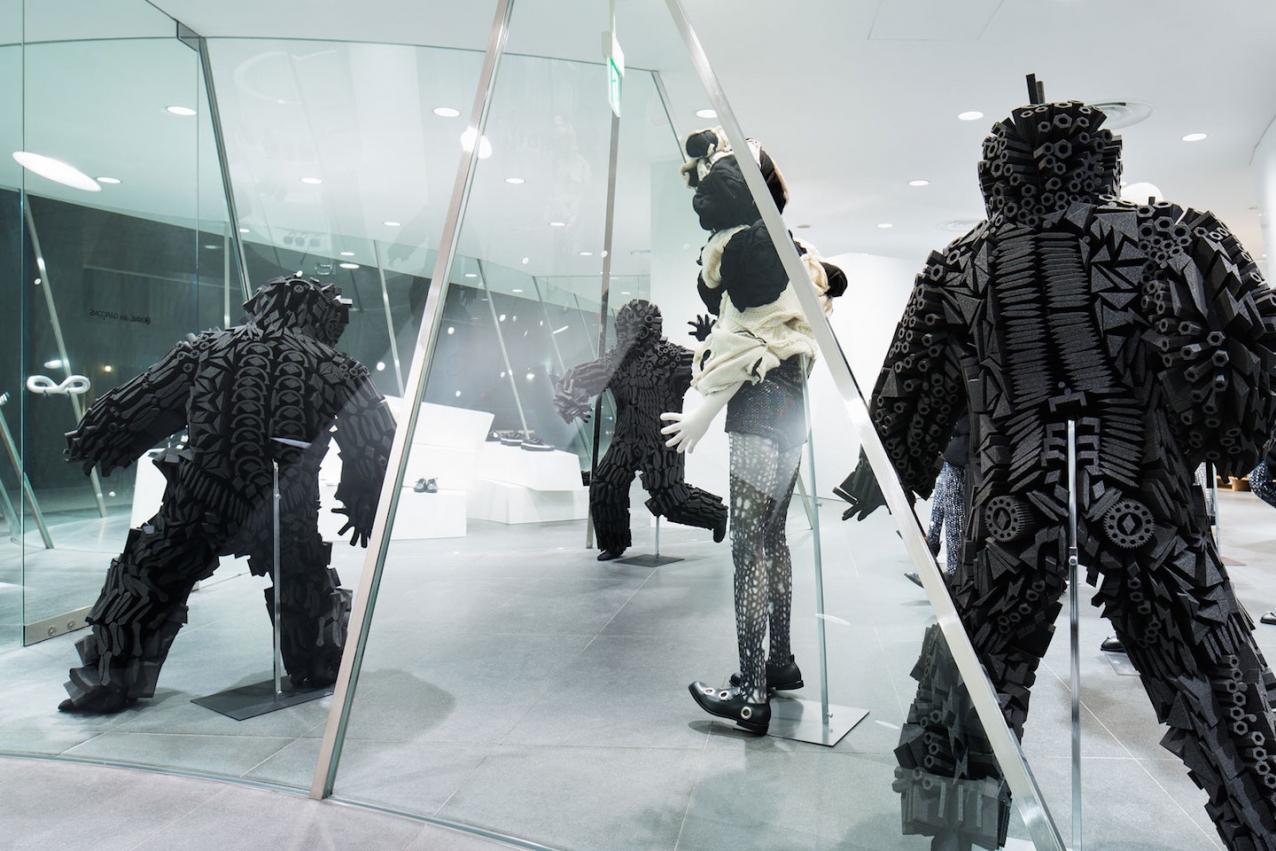 Materials that we still have no idea about may change the way we make objects. However, new ways of making cannot replace traditional crafting skills.
Materials that we still have no idea about may change the way we make objects. However, new ways of making cannot replace traditional crafting skills.
"The palette of materials will change radically in 5 to 10 years", says Jaana Beidler, professor of colour and material design at Aalto University since one year, to introduce the topic.
Since scientists and technology scholars are now constantly developing new materials, Beidler considers it important for the designers to participate in the development.
That is why she went along to kick off a place called A:Space at Otaniemi shopping centre last week. This multidisciplinary space in the heart of the campus is a laboratory for colours and materials, a cafe, and a space for exhibitions and events.
Having worked for Patagonia, Nike, and Nokia, Beidler brings to Aalto University the expertise that is only taught in a few design schools around the world. Beidler thinks that Aalto can be a forerunner in the field.
"Materials and colours are taking a more central role now that life is becoming more immaterial. The computer is our most essential tool, but when we step away from the computer, we want more intense, multi-sensual experiences."
The butterfly style
New materials involve many insecurities. When plastics entered the market, we had no idea of their use-related disadvantages. However:
"Plastics are actually good materials because they are recyclable," says Beidler.
What new materials are being developed at Aalto?
Beidler explains structural colour. It is being co-studied by a ceramist and a chemist at Aalto.
"I don't understand that much about it myself. The idea is the same as with butterflies and other insects; their colours are not created by pigments but by a structure that reflects light. Using nanoscale and crystal structures enables the development," says Beidler.
Thinking with the hands
Creative thinking often requires touching by hand. Because it is impossible for humans to operate on a nanoscale without auxiliary instruments, material experiments and prototypes must be made in a size that is easy for humans to understand.
When Dutch designer Niek Pulles was invited to lead the first workshop of A:Space, he made the students modify Aalto's 69 chairs.
What do classic chairs made of birch wood have to do with new materials?
"I love technology development, but I always make it connect with live action. New technology must be kept in balance with making by hand," Pulles says.
This is what he did when he developed the project that led to making his biggest dream come true. Pulles had dreamed about working with the fashion brand Comme Des Garçon and told about this to his agent – designers can have agents in The Netherlands. Pulles had received materials from a plastic manufacturer, and he made a suit by gluing pieces of foam on a mannequin. The suit was then scanned and 3D-printed.
"The form would have been impossible to create with a computer, and we stretched the 3D printer, too, to its limits to make this happen."
Comme des Garçon noticed the first version of Foamboy and considered it interesting. Pulles was asked to produce a series of foamboys for the brand.
"I've had to come up with a new dream. My next target is to direct a creative team."
n the autumn, Pulles must again come up with a new dream because he will start working in a design team at Nike as a material designer.
"Be careful what you wish for!"
Perhaps the strategy also works with the opportunities created by new materials. Do we wish for more sustainable production methods, a more magnificent spectrum of colours, or intelligent materials – or something completely different?