Finnish designers share their Milan experience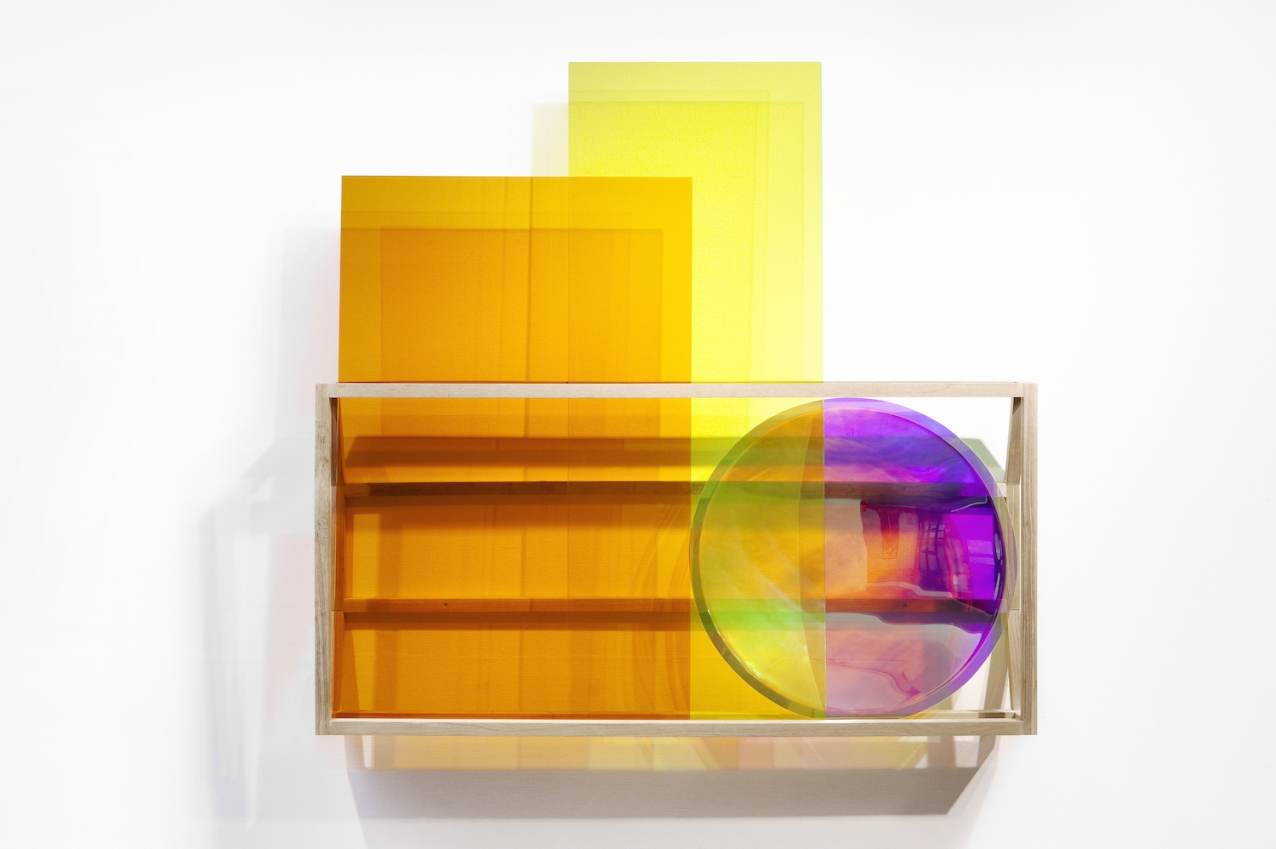 Milan Design Week is a great effort for the designers. Finnish designers Reeta Ek, Sebastian Jansson, Nino Hynninen and Eetu Enqvist tell us what they learned this year.
Milan Design Week is a great effort for the designers. Finnish designers Reeta Ek, Sebastian Jansson, Nino Hynninen and Eetu Enqvist tell us what they learned this year.
Milan Design Week is an abundant event that can easily appear chaotic to both exhibitors and visitors. Milan Design Week 2016 was arranged from 12 to 17 April.
Grown around the Salone del Mobile furniture fair, this design event transforms Milan into a design carnival where both established companies as well as promising start-ups can present their novelties every April. There is plenty of hustle and bustle to admire.
Exhibitors are spread in various areas in addition to the actual event venue. Breran in the centre is an area that attracts notable commercial operators, and industrially spirited Zona Tortona is one of its best known, talent-laden and upcoming design companies. Ventura Lambrate is an area that brings together young designers from Italy and those from more northern Europe.
Knowledge of the city and its ways of working, pre-design, and previous experience all help designers find the right environment and contacts for their work.
Finnish designers Reeta Ek, Sebastian Jansson, and Nino Hynninen and Eetu Enqvist from Paja&Bureau report their Milan Design Week experience and share their tips for those who may attend the event next year.
Reeta Ek
Textile and surface designer Reeta Ek took part in the Ventura Lambrate show in Milan as one of the Noni exhibitors together with Collin Townsend Velkoff, Fanni Suvila, Erin Turkoglu, Salla Luhtasela & Wesley Walters, Iseult Uhlemann, and Anna Krivtsova. Ek graduated from the Aalto University in 2015 and has freelance-designed prints for Marimekko, Lapuan Kankurit, Nanso, and Samuji, among other. She brought her master's degree diploma work 'Sketchbook' and large print posters to Milan.
What kind of an experience was Milan?
Extremely good. People seem to really like my work, and they comment on the colours in particular. In advance, I was thinking how to stand out among the mass, now even more so compared to the 2015 Helsinki Design Week. A few members of our group had previously exhibited in Milan, so we knew what to expect in some degree. Each had separately worked on their exhibition items for quite some time, and in the beginning of this year, we took brisk action to make the arrangements and send the emails.
What was the best part of attending Milan? And the most challenging?
I gained plenty of feedback on my work as well as interesting new contacts who hopefully turn out useful for the future. Meeting people and making contacts obviously requires me to be present at the stand as much as possible. Although being part of a group, it is of utmost importance to present one's work face to face and to talk with people.
Of course I also faced issues that could have been handled differently. Some matters can only be understood on location. In my case, some problems arose due to humidity. Blisters on paper, which never happened in Finland.
Moreover, it was a completely different ballgame to design an exhibition stand based on just floor plans. On location, the space felt much smaller and was easily cramped by the material. The exhibition area with various colourful elements was another problem. Lambrate may not be the right area to find a manufacturer if that is what you are looking for. However, I believe that every encounter has potential.
What advice would you give to designers heading to Milan next year?
Carefully consider what and how much of your work you want to present to people. Find out as much as possible in advance regarding the location, lighting, colours, and possibility to make holes on the walls, for example. Invest in high-quality photos of your products as they will help create awareness on the media.
It also occurred to me many times how profitable it would be for the organisers to provide building equipment for lease instead of everyone bringing along their own tools. Printing services would be another opportunity for the locals so that exhibitors would not need to carry along their papers and posters.
Paja&Bureau
Design duo Nino Hynninen and Eetu Enqvist established their company in the beginning of 2016. They brought ceramics in the spirit of the Finnish national epic Kalevala, cutlery, lighting fixtures, and interior design elements to the Ventura Lambrate area in Milan. Their exhibition stood out with some strong visuals as well as its unapologetic attitude. Creative director of the area chose Paja&Bureau among the three most interesting shows from more than 160 exhibitors. Founded in early 2016, Paja&Bureau is specialized in metalwork while designing and producing unique and custom-made products and providing architectural interior design services.
What kind of an experience was Milan?
Nino Hynninen: I'm sure no other city in the world transforms as profoundly as Milan does during the Salone del Mobile. We spent most of our time in the industrial area of Lambrate where we were received amazingly well. Although we mostly manned our own exhibition during the week, we were also able to make short strategic visits to other showrooms, exhibits and events of interest.
We've always seen Ventura Lambrate as the most interesting and inspiring area from the point of view of experimental, artistic and conceptual design. We wanted to present unique one-off work instead of productized projects, so it was an obvious choice for us to place our stand in Fuorisalone outside the event venue.
Eetu Enqvist: I've known Milan for a few years now. The city steals my heart with every visit. It is always a good feeling to return to Milan, and during the Design Week, so many things happen round the clock.
What was the best part of attending Milan? And the most challenging?
NH: By far the best part was creating international contacts and discussions with visitors and colleagues. The spectrum of projects and products presented demonstrates the unique character of Ventura Lambrate in particular. You never know what you may see next. This is positively apparent in how the visitors orientate themselves.
The biggest challenge has been getting used to the daily agenda and staying mentally active all the way to the end. Standing at the exhibition for ten hours per day is hard on a completely different level compared to the same number of hours at the workshop. I addition, at the end of the day, we need to manage our emails with one hand while shoveling pasta with the other – not to mention the various opening parties to attend at night. All this takes its toll.
What advice would you give to designers heading to Milan next year?
EE: Train your mind since the very beginning of your project to blast it out in full force. Otherwise you may not achieve the attention you want.
NH: It will not hurt for you to know Italian. At least half of the crowd attending the Fuorisalone events are bound to be Italian. Another thing is to cooperate with other Finns.
This year, too, there were about a dozen exhibitors from Finland and not much synergy between them. It would be a good idea for the Finnish participants to make full use of collectivity, for example with logistics and publicity. To make export promotion organisations and internationalization networks interested. They are often, after all, the future domestic employers of the field.
Sebastian Jansson
Industrial designer Sebastian Jansson participated in three exhibitions in Milan. He brought his Solveig sculpture – exhibited for the first time in the SaariahoJärvenpää Gallery in Helsinki – to the Wild Weird Wonderful collection of Finnish design organised by Beacon Helsinki. This exhibition took place in the Brera Design District, next door to design company Vitra. The Made by Choice exhibition in the Zona Tortona area presented the offering of a furniture firm founded by Jansson, Lasse Laine and Mikael Kivelä in 2015. Italian carpet brand Nodus presented Jansson's Noaidi carpet design, which is based on Sami mythology and shamanism, in an atmospheric monastery in the city centre. Jansson offers everyday products, design strategies, visual communications and spatial design to, for example, Isku, Temal, Woodnotes and Tregren.
What kind of an experience was Milan?
I have studied in Milan, and I visited the fair for the first time in 2008. Since then, I have been there every year, mostly presenting my own work. Preparations usually take about a year, and intensity increases as the event gets closer.
Milan Design Week has definitely been the highlight of my year in many ways. Due to product launches, it is the peak of all my hard work and labour. The event is the most essential arena where to meet and follow manufacturers and the progress of companies and colleagues. It is also a place to meet friends. The week is always full of amazing energy and very hectic in a positive way.
What was the best part of attending Milan? What was the most challenging aspect?
The most important part of attending the Milan Design Week is careful preparation, cooperation with the right partners, and being present in person. All this creates the framework for meaningful encounters. Both anticipated and unexpected encounters are absolutely the best part.
The most unfortunate thing is that it is impossible to see all the desired exhibitions and events during one week. It is normal to walk up to 15 kilometres during one day and miss sleep and meals.
What advice would you give to designers heading to Milan next year?
If you have never visited the Milan Design Week, it is definitely the place to go. You may gain new horizons and energy and confirmation for your own work despite your design orientation by observing other young and established designers. Everyone is bound to find a suitable presentation spot, whether in Salone Satellite, Ventura Lambrate or somewhere else.
You will want to prepare carefully and do your work well. Also invest in communications as there are many competing events and contents on offer in Milan. You must book exhibition space early, before summer or in the autumn at the latest, if possible. We partnered with a local PR agency that has been an invaluable resource.