The first main events of Helsinki Design Week 2016 are now announced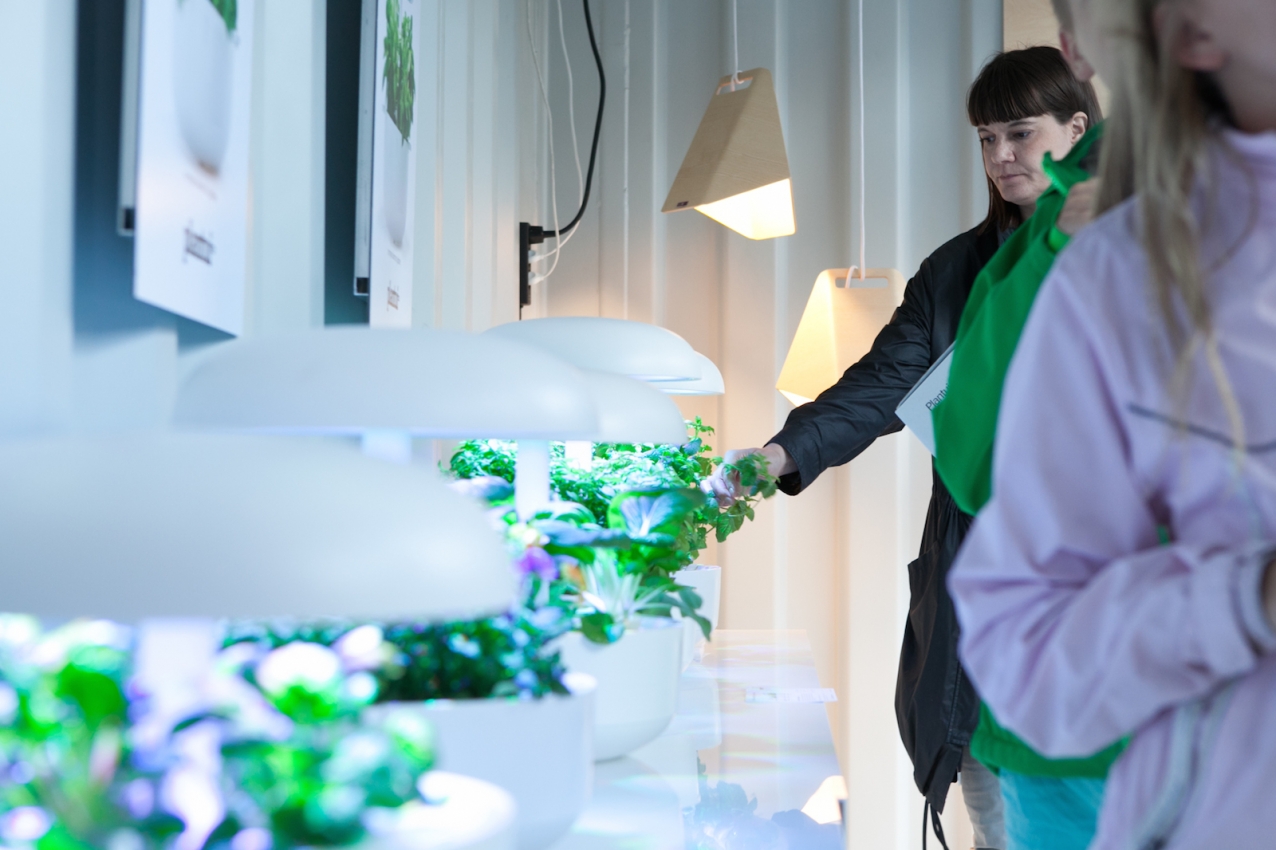 Helsinki Design Week festival has now launched the first main events for 2016. New events include series of city installations and a new card game in embassies.
Helsinki Design Week festival has now launched the first main events for 2016. New events include a series of city installations and a new card game in the embassies.​
The largest design festival in the Nordics has announced the first version of the programme for 2016. Helsinki Design Week takes place from 1 to 11 September 2016.
Independent event productions are an important part of the programme. The call for events is open until 27 May – apply here. The entire programme is to be announced in June 2016.
Series of city installations
HDW's main event is an unforeseen series of city installations spread across the city centre from 5 to 11 September. One of the works is produced by Plastique Fantastique from Berlin. The collective is famous for its urban and impressive environment art which has been presented around the world.
Design Diplomacy
Design Diplomacy discussions are new in the programme, opening the doors of 10 foreign embassies to the public. The Netherlands, Belgium, Austria, Sweden, Denmark, Iceland, and Slovakia are among the participating countries. One design professional from each country meets a Finnish designer while playing a new card game. Speakers include MAK Director Christoph Thun-Hohenstein, Spanish designer Martí Guixé and Danish Design Award winner Morten Grønning Nielsen.
Design Market
Design Market, a perennial favourite, takes over the Merikaapelihalli space at the Cable Factory on 3 and 4 September. The largest outlet event in the Nordics attracts circa 200 vendors and 25,000 visitors each year. This year's event will feature a fashion show and Print Market supply store.
PechaKucha Night
Loved by our audience, the PechaKucha Night on 8 September provides an opportunity for designers and researchers to dynamically tell about their sources of inspiration in just 20 images.
Showroom & Showroom Walk
Showroom is a design, spatial design, and lighting event for professionals organized from 7 to 9 September as part of the Habitare trade fair. The show's architecture is provided by ALA Architects, and stage performances are curated by Tuuli Sotamaa from Ateljé Sotamaa. The programme consists of speeches and dialogue related to six different themes.
Targeted at professionals, Showroom Walk is organised as part of the event on 8 and 9 September, presenting companies in their own galleries.
Architecture Day
Thursday 8 September is Architecture Day, featuring events such as annual honorary lecture on Eero Saarinen organized by the Museum of Finnish Architecture. The theme day is made in cooperation with Ruukki.
Schoolkids' Design Day
Schoolkids' Design Day is organised for the second time together with the City of Helsinki on 9 September. During the day, pupils and teachers have the opportunity to learn about design and design thinking.
Kids' Weekend & Habi Kids
Kids' Weekend will be held at Kattilahalli in Suvilahti on 10 and 11 September. The space is designed by Reka Kiraly and Jenni Erkintalo of Etana Editions. This event presents an experiential mini world where kids can encounter design and architecture through various workshops. The Kids' Weekend is is made in cooperation with LEGO.
The satellite event Habi Kids is held from 7 to 11 September in cooperation with Habitare. Its programme includes various interior design workshops.
Partners
The main partners for Helsinki Design Week 2016 are Lexus and LähiTapiola, and other partners include Finlayson and Tallink Silja Oy. The main support comes from the City of Helsinki. This year, we have brainstormed with our partners how to present the theme, Better, in our cooperation and how to make it more effective for the audience.
Established in 2005, Helsinki Design Week is the biggest design festival in the Nordic countries, presenting new people and phenomena within design and promoting design internationally in cooperation with various partners. Festival events develop the City of Helsinki and provide the public with a better view of design and the design field.
Festival programme features circa 200 events every year, targeted at both professionals and the general public. Events spread across the city from museums to markets and from seminars to secret outlets. The festival is actively looking for new premises and ways to explore the city.
Helsinki Design Week is produced by design service agency Luovi Productions Oy.