Weekly Mix #10: Teemu Suviala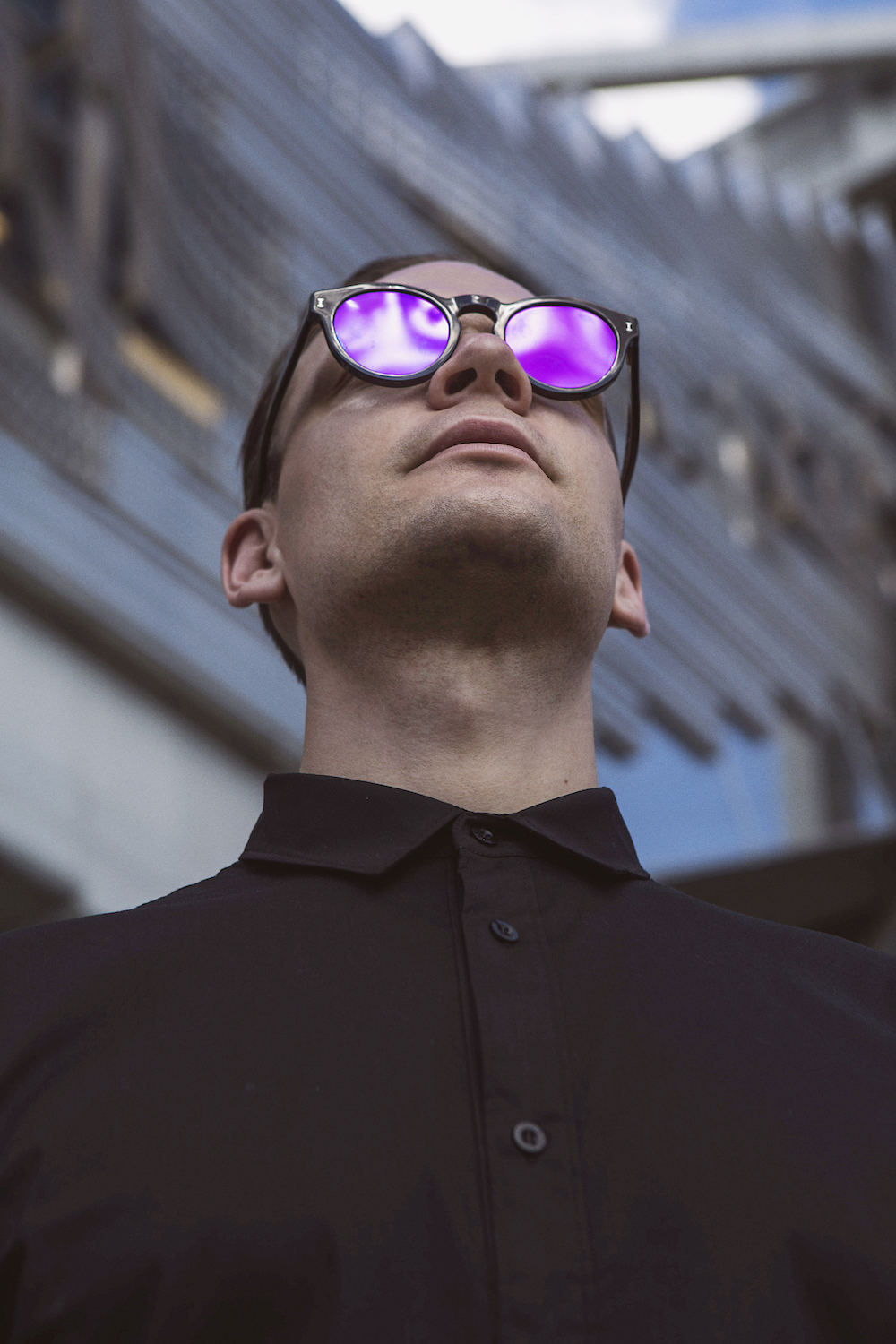 Teemu Suviala works as executive creative director at brand consultancy Collins in New York and thinks there is room for Finnish expertise in the US. He compiled a five-hour Weekly Mix playlist that supports creative thinking.
Teemu Suviala works as executive creative director at brand consultancy Collins in New York and thinks there is room for Finnish expertise in the US. He compiled a five-hour Weekly Mix playlist that supports creative thinking.
Teemu Suviala's list reminds us of the nostalgic advertising world of New York. This image is quite accurate. Working as executive creative director at brand consultancy Collins, Suviala says that he likes nostalgia – at least as much as he likes the future.
In addition to working in New York, Suviala is one of the founders of Tre lifestyle store that opened in Helsinki in August and expands online in the autumn.
Why did you compile a play list for five hours?
I wanted to create a night-shift-mixtape. To introduce music that supports my creative thinking late at night. Not necessarily to listen while working but to help get into a meditative state of mind. When my list was nearly ready, I realised that I had built a sort of tribute to one of my favourite musicians, Arthur Russel. Russell was a cellist with classical education who produced country-style pieces and weird left-wing disco too.
Why is Russell one of your favourites?
Russell combines jazz, classical music, a singer-songwriter tradition and disco. I feel spiritually connected to him when trying to find new angles to creative work. Russell played with intuition, did plenty of research, but also employed premeditated systems and matrices. His songs, although written, could be played in a number of ways, and the final performance would always be different. I identify with this approach in creative work. Intuition and orderliness.
Sounds great. Tell us more about the playlist.
It bears an analogy to the creative process. We throw ourselves into a creative universe where everything is possible. Little by little, a structure develops and a perfect pop song emerges. Then we loop back to the beginning and do the same all over again. At the end of the playlist Left To My Own Devices by the Pet Shop Boys rises to a grandiose string arrangement, after which we land to Misty by Johnny Mathis. This drop signifies the transition between worlds that are reborn. Russell often wrote his music to follow a mantra-like structure and said that he wanted to make Buddhist bubblegum music.
You live in New York, and in February you left Wolff Olins to become Executive Creative Director at Collins. How is your work life?
Large part of my work is about change management. For organisations, products, cultures or services that need to find a new purpose in order to radically create more meaning for people. Collins is one of the most interesting and fastest-growing brand and design agencies in the United States. We work for a variety of clients, such as Spotify, Facebook, Coca-Cola, Target and Guggenheim, and have an incredibly talented team of strategists, designers and technologists. Leading this group and company together with the rest of the management team is exactly what I want to do right now.
How do you do it?
We discover what people really want, what is useful and delightful, what positive impact the world needs, and what to hold on to from the past. A perfect pop song starts to build upon the idea that these factors share.
You are one of the founders of new lifestyle store called Tre. What is your relation to physical objects?
At the moment, most objects around me are toys as I have kids. In fact, I am sitting in a room full of toys as we speak! . Founder of the company Brian Collins collects toys, among other things. In contrast to the chaos of toys I yearn to see something very plain. Minimalism and abundance – this is one of Russell's analogies, too – travel in a time continuum. Minimalism as framework for all the crazy things that can happen.
You have a background in graphic design. What are your most important skills and tools in your current work?
My understanding of how things are connected and of contrasts. I use this understanding when structuring the teams, for example. Leadership skills are essential, and being able to foresee relations between things and new opportunities. In the States, people get the potential in design leadership. Big companies are hiring chief design officers to work in management groups to tackle various major challenges.
What else is happening across the Atlantic?
There is an apparent shift taking place, a transformation from brand-driven to customer-driven business. To understanding and empowering her. It is not about the brand experience but creating something more meaningful and beneficial for the customer. This generates competitive advantage for the company. Many pioneering companies of various fields like Spotify, Uber and Apple have been doing exactly this.
What would you bring over to the scene in Finland?
I've always been convinced that there is very high-quality expertise in Finland. Perhaps I'd ask what to export to the global market from Finland instead. I have a good overview of the creative business in NYC. I know that there is room and need for additional savvy creative minds here. Competition is tough, but the market is big and there is plenty to do.
The atmosphere in Finland has been kind of deflated. Does it show over there?
Lately it has been looking better in Finland with new urban activities and developments, restaurants and public saunas opening et cetera. We are not to give in although it is easy to become pessimistic. Crises and rock bottoms can be used as sparks for something better. That is why change, even troubled situations interest me – my own attitude is sometimes overly optimistic. When crises strike, there is an opportunity to build something bigger and stronger, we just need to harness the power correctly.
Translation from Finnish to English by Virve Juhola
www.wearecollins.com