This is what the city installations looked like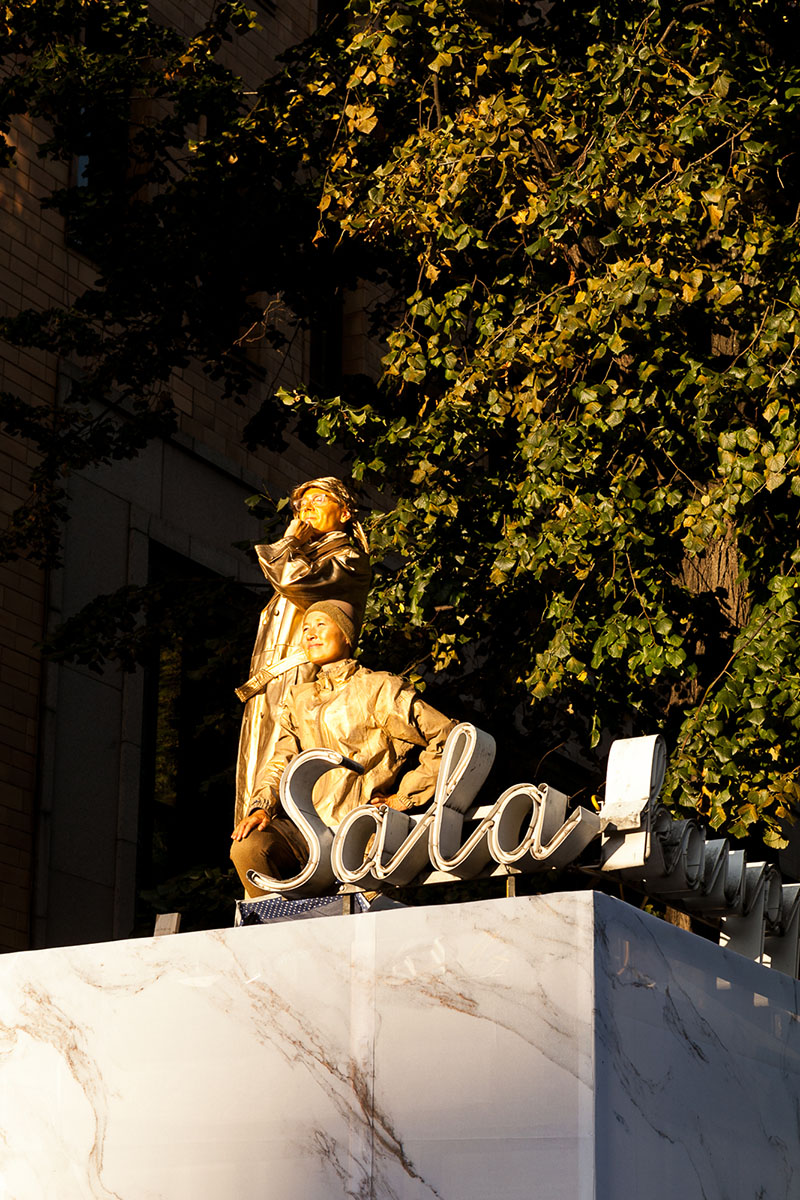 Helsinki Design Week's 11 took over the Helsinki city centre, this is what they looked liked.
Helsinki Design Week's 11 took over the Helsinki city centre, this is what they looked liked.
HDW HOP city installations presented 11 works from individual designers, collectives and students, as Helsinki Design Week 2016 wanted to bring design to the streets and in the parks where citizens hang out. These temporary installations strived to imprint how important design is in an urban environment.
Here are all the installations.
SuperKOLMEMEN
Plastique Fantastique
Kolmen Sepän Patsas, Kolmensepänaukio
SuperKOLMEMEN filled The Three Smiths statue in the heart of Helsinki with design events from jazz to Yayoi Kusama movie. Daily programme offered new perspectives to design, architecture and better cities.
Secret Statue
Johan Olin, Aamu Song, Aija Hannula & Roosa Melentjeff
Salakauppa, Postikatu 1
We have memorials all around in our cities depicting important persons who've passed away, but Salapatsas celebrated the people of our time. A ceremonial unveiling of a new statue took place every day and included Katja Hagelstam, Suvi Saloniemi, Daniel Palillo, Kasper Strömman, Laura Sarvilinna ja Maija Tanninen-Mattila.
Local Light – "Light close to you"
Anna van der Lei, Kristos Mavrostomos & LocalTapiola
Keskuskatu
The installation consisting of hundreds of bicycle lights reminded the people of the importance of light in traffic and when moving in the dark. After the Helsinki Design Week, the lights were handed out to the people making it possible for the installation to live on.
Helsinki Timepost
Joanna Rajkowska
Keskuskatu
The installation consisted of a cluster of neons indicating the distance to planets, stars and galaxies that can be observed from Helsinki, designed by a Polish contemporary artist and designer Joanna Rajkowska.
Marimekko Window
Marimekko
Mikonkatu
Marimekko's designers transformed the flagship store windows into autumnal window installations.
Odd Birds
Iittala
Espan lava, Esplanadin puisto
The installation introduces the distinctive birds by Oiva Toikka in a new, better way, and created a lovely garden in the heart of Helsinki.
Material Led Design
Aalto Arts
Unioninkatu 
Material Led Design installation celebrated the new focus in Colours and Materials at the Department of Design in Aalto University and showcases students' explorations and innovations from bachelor and master Colour and Material Design courses.
The Toy Bunch
G-REX
Torikorttelit
G-REX street artist collective recreated the treasures of a toy box on a wall of the Tori Quarter's court yard.
PEFC Wood Works x Justus K
Justus K. & PEFC
Dianapuisto, Kolmikulma
A statue was dressed in an outfit handmade of paper yar, and visitors took part in the weaving process, learn about paper as an innovative new material and make a warrior headpiece or a wristband to take home.
MODULE-R CAFE
Avarrus Architects
Fredrikintori
MODULE-R Cafe was made of the design modules from the biggest ever scout finnjamboree and formed a group of small spaces with a village-like silhouette, and a shelter for a cafeteria.
Sense
Metropolia
Yard of the National Museum
Feel. offered an opportunity to feel different textures and surfaces, to find new perspectives to a familiar environment, spend time with friends or just stop by for a while to feel your surroundings.
Urban Air Tools Helsinki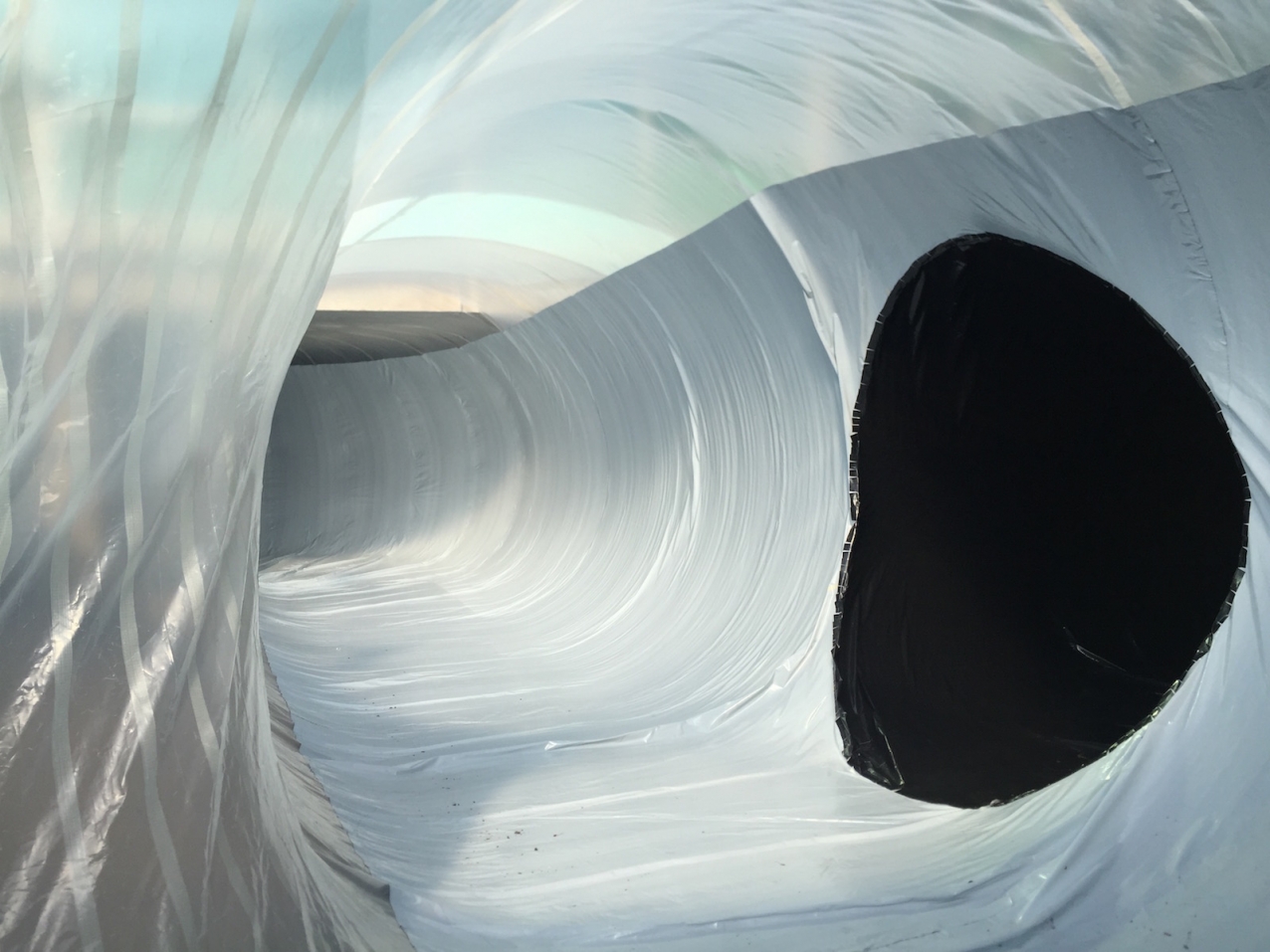 Aalto University & Plastique Fantastique
Unioninkatu
Plastique Fantastique together with Aalto University students created a temporary installation for the inner court designed by architect Aarno Ruusuvuori as a result of the one week workshop.
Helsinki Design Week 2017 is held on 7 to 17 September