New Market's curator Sebastian Jansson: "It was a hit"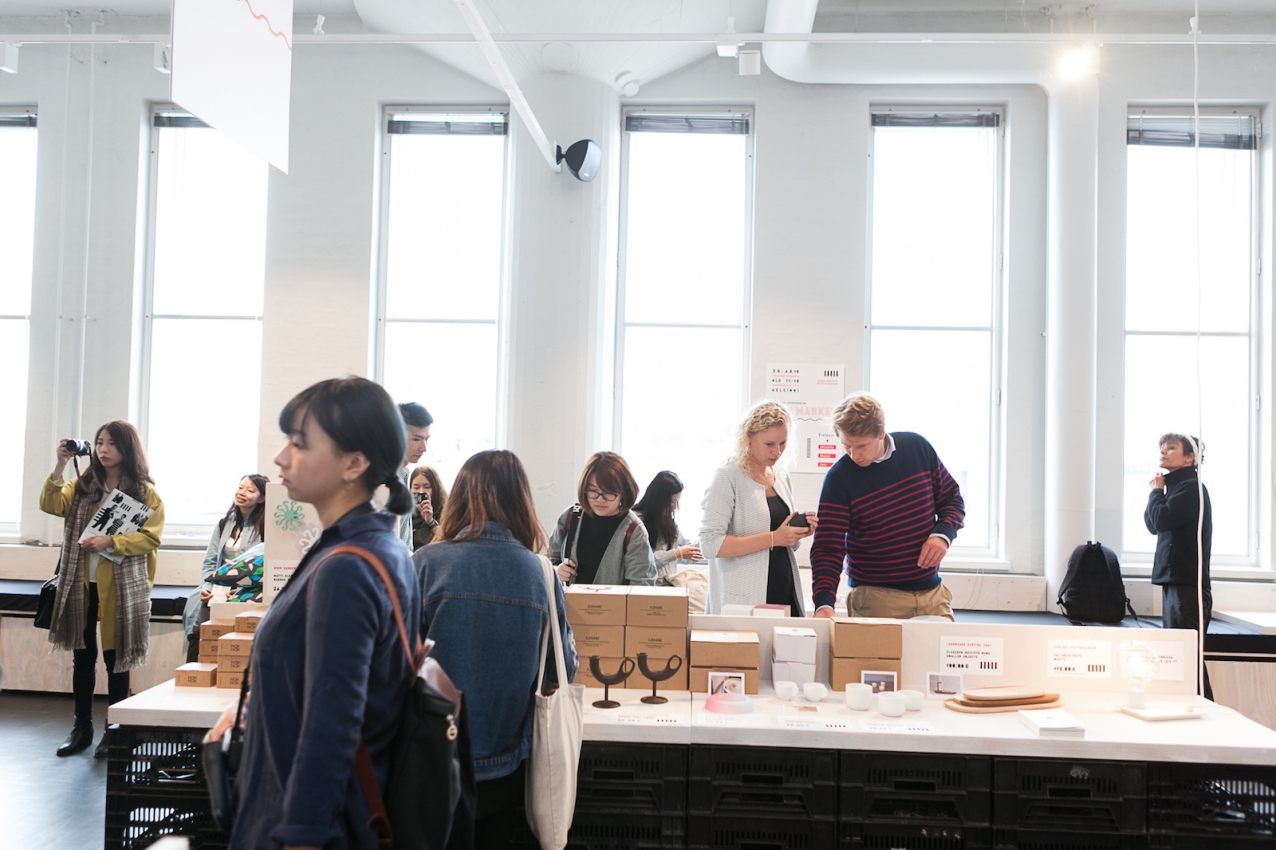 Novelty event New Market was a great success, says the event's curator Sebastian Jansson.
Novelty event New Market was a great success. 
Creating something new is always thrilling, but the novelty event New Market was a great success.
The event's curator Sebastian Jansson is proud of the result.
"The event was well planned and organized. Spatial design was excellent and brought the products to the spot light.
Created in collabration between Helsinki Design Week and Finlayson, New Market launched and sold new products by more than 50 Finnish and international designers and brands.
The selection included Paper Collective, Costo, Smaller Objects, Wästberg, Haagnees, Willem Heeffer, Nordic Hysteria and Eleanor Bolton, and many more. More than 8 000 people visited the event.
Jansson finds it impossible to pick his own favorite.
"As I choose all the products, naturally I choose the ones I like. But for example Elina Ulvio's work got a lot of great attention."
Also curator himself got positive feedback.
"For the first time in my career a stranger came to me and thanked for good curation. He had noticed me because of my yellow socks."
Relaxed and serene atmosphere
If Jansson could change something, he would have paid more attention that there is something for all.
"People are really interested in new products that are not famialiar for them. It is important to select objects that are easy to buy because of their size and price."
Visitors praised the serene atmosphere of the place, which offered the time to stop for a cup of coffee and ice cream.
"The event was a hit and I'm very proud to be part of it", Jansson says.
The interior design and visual identity was designed by Natalia Ritari together with Finlayson's marketing team and Helsinki Design Week's team. The selection was curated by designer Sebastian Jansson.
This is what the playful event looked like:
See Sebastian Jansson's and Natalia Ritari's interview on HDW Makers here.