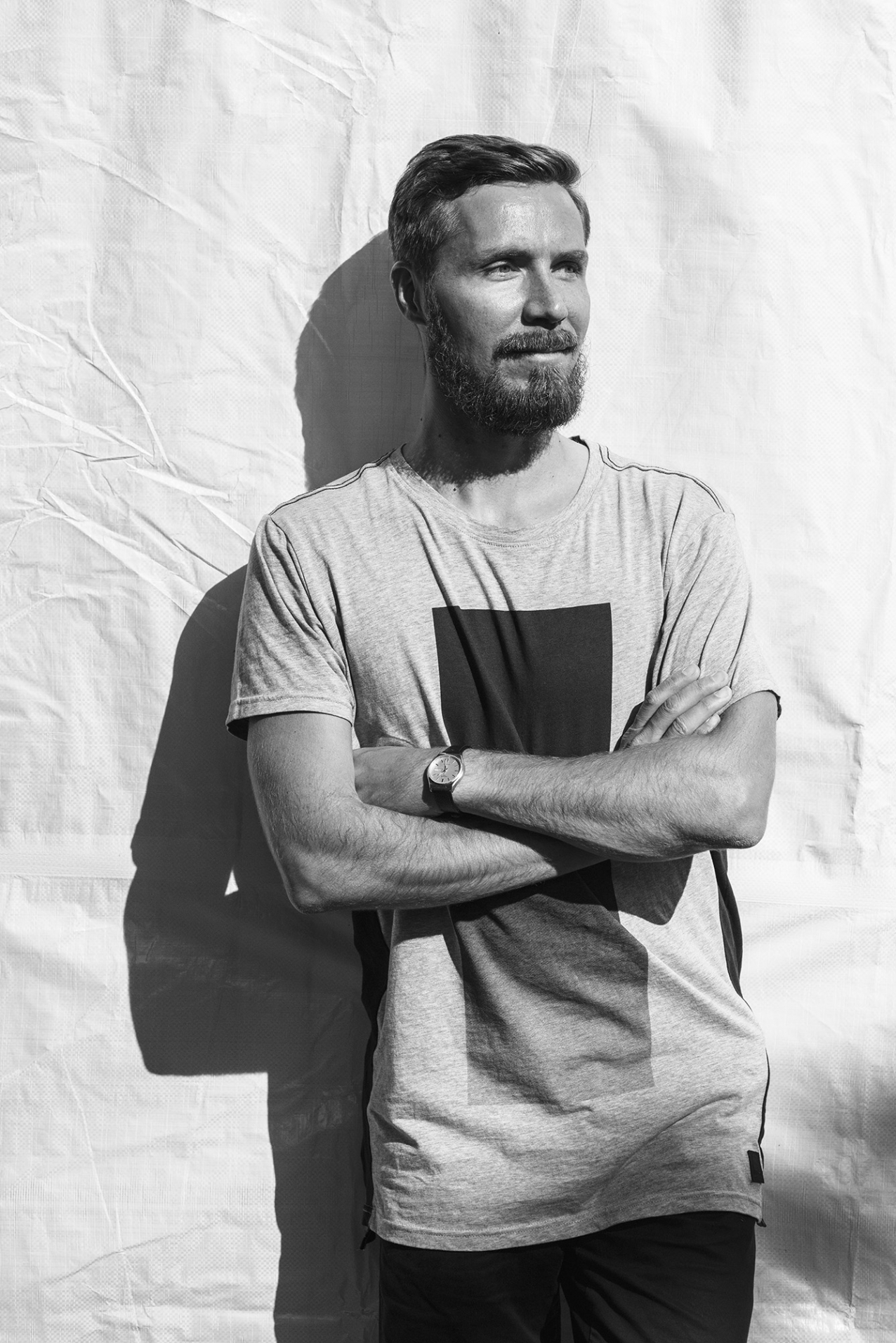 The letters we write with aren't insignificant. Three typography professionals reveal why fonts matter.
The letters we write with aren't insignificant. Three typography professionals reveal why fonts matter.
Letters, the smallest units of text, carry along a greater meaning.
New York is written in Helvetica, Paris in Frutiger. You know which city you're going under when you see white text written in Johnston Sans with a blue background circled in red. This brand created one hundred years ago is a classic example of an identity based on a typeface. Many cities have followed London's example, and so do more and more companies, even whole nations.
As digitalization and web fonts gain ground, character sets become increasingly common in formulating core messages.
"A huge amount of all information is still in text format, whether on screen or paper. Typography thus plays a central role," says typeface designer Jarno Lukkarila.
Dedicated typography has become one of the most important aspects when designing brand or identity. During recent years, organizations like the Flow Festival, Helsinki City Museum, Iittala and Kyrö Distillery have launched their own fonts.
Sweden launched its own national font, Sweden Sans, three years ago. Its designers at Söderhavet say that they have strived to create a font as "lagom" (adequate) as possible.
But do you know what is the font of Helsinki?
Helsinki Avoin Sans was designed by Kokoro & Moi. It is used in the publications and materials of the City of Helsinki. However, this typeface has not established its position in the minds of the citizens, and its future is unsure. The image of Helsinki is being renewed, and the font may not survive.
There is one writing style, though, that is very close to Finns' hearts.
Our very first font
Pencils. Traditional blue notebooks. Dictation.
Although a brand new typeface, it brings back loads of memories. Chalkboard erasers, benches, overhead projectors. School!
With the new curriculum, comprehensive schools in Finland have adopted a new handwriting font this autumn. Designed by Jarno Lukkarila, the called Alku (Beginning) is based on a writing style that has been used in Finnish schools for nearly 30 years. That is why Alku feels so familiar.
"Each letter can be written with one single movement, and its character is as simple as possible to draw," Lukkarila says.
He studied the history of Finnish handwriting for the design assignment. School handwriting fonts have been used in Finland since the 1930s. They were designed by architect Toivo Salervo. In 2004, Finnish schools started to teach print in addition to so called cursive writing.
According to the new curriculum, this cursive writing will not be taught at all.
"Kids write less and less by hand and may learn to type before school."
After learning the keyboard it may feel strange to learn to write letters tied together.
In the future, schools can use all of their resources to teach one style of handwriting and also teach typing on the keyboard.
Letting go of cursive handwriting has provoked opposition among nostalgics. But there is no cause for worry. The Alku typeface design by Lukkarila allows connecting letters while writing. The letters have been designed in such a way that they can be connected when writing quickly, and they remind us of traditional cursive handwriting.
"We recommend to connect the letters when writing more quickly because with this font, connecting comes naturally."
When creating the curriculum, the team consulted research results on the importance of handwriting. Lukkarila says it was surprising to see how poorly modern students do in handwriting.
"I feel that it is important to sustain the skills and traditions of handwriting. I think it would be dangerous if we lost electricity and nobody was able to write."
Getting the kicks out of calligraphy
"My handwriting was really bad in school," says Antero Nuutinen. That is a surprise because printing by hand is now his job. He is a graphic designer and lettering artist, generating hope for all squigglers, and he is living proof that practice makes perfect.
Nuutinen is particularly fond of cursive handwriting and trains his imprint by engaging in brush calligraphy.
His passion is lettering, which means drawing a word or a short text. Lettering is freeform compared to typeface design, as the letters in lettering only need to match and connect in the given context.
Among other things, Nuutinen has drawn the emblems of the Hang Up magazine and My Helsinki.
"Lettering is supposed to look like it was easy to do, but in reality, it has been modified and finetuned."
Both Nuutinen and Lukkarila are passionate about letters. Lukkarila says that he has mused a great deal over font appeal.
"I feel like an inventor and a craftsman having created functional lettering. I get kicks out of it. A large number of details together form an entity, a sort of machine that has a fascinating function."
Elitistic details?
Sometimes obsessing about fonts may seem elitistic; some designers cannot read a book with a bad layout. Isn't a letter just a minor detail? No. Its power exceeds its size.
Typesetting affects readability. Tiina Latva from brand design agency Werlig emphasizes the power of the designer:
"Take an important report as an example; we can influence how easy it is to read. The bookish appearance of terms and conditions or use of capital letters are often choices that companies make."
"A typeface can communicate messages hidden in the text. Does it scream, apologize or stay quiet?" Latva illustrates.
The ability to read and understand media, to see beyond the most obvious meanings, is called media literacy. Part of the art is the ability to read layout and typesetting. To understand what letters mean to say.