Christmas markets in Helsinki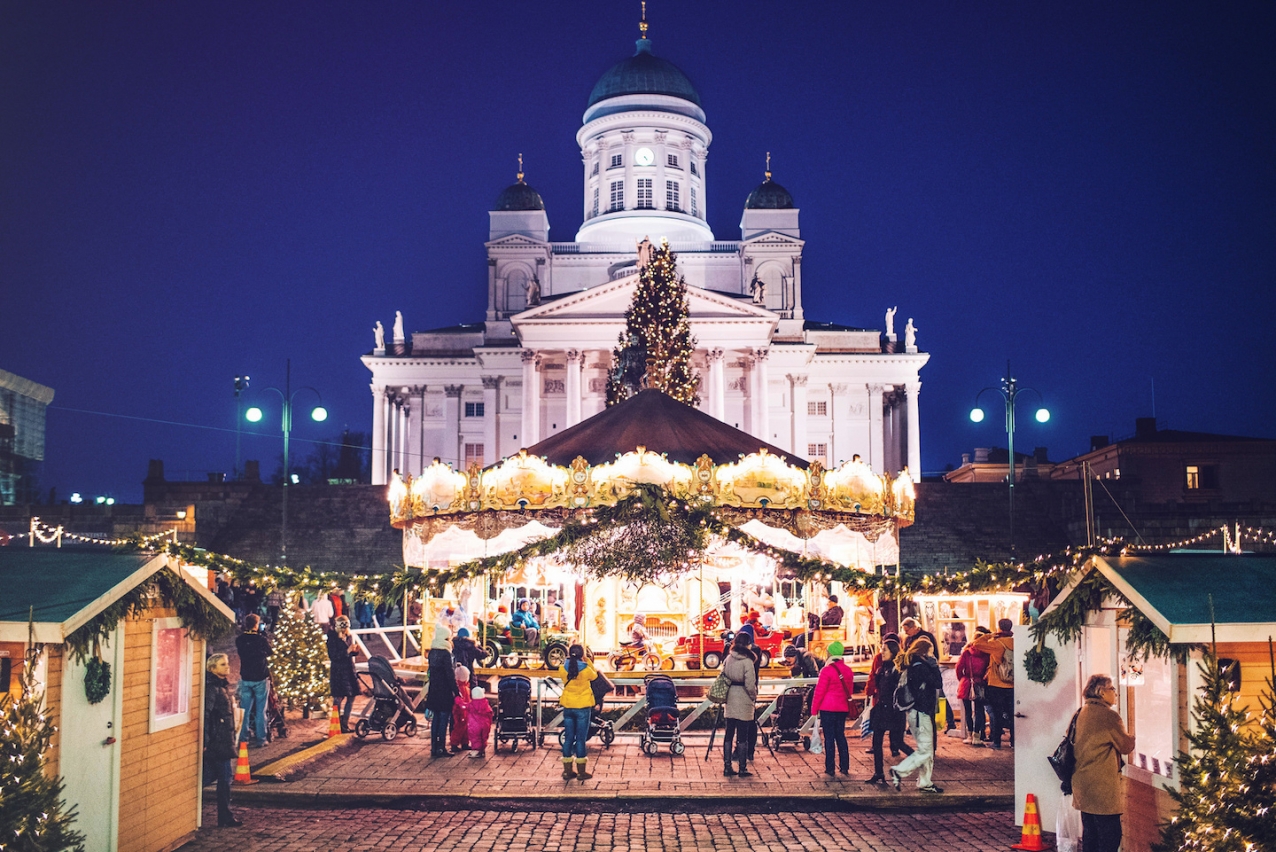 Helsinki is soon fulfilled by cozy Christmas markets with design, handcrafts and art. Here are our tips.
Helsinki is soon fulfilled by cozy Christmas markets with design, handcrafts and art. Here are our tips.
Helsinki Christmas Market
Helsinki Christmas Market brings light and warmth back to Helsinki. The carefully selected vendors sell food, crafts and design. They offer a wide variety of Finnish delicacies such as jams and jellies, fish, reindeer and quarry products, candies and traditional pastries. Also some of Finland's top-notch restaurants are joining the Market with Christmassy menus and drinks. The opening is on Saturday 3 December starting at 4 pm.
3.—22.12.2016
Mon-Fri 11-20, weekends 10-19
Senaatintori, Helsinki
Teurastamo Christmas Market
More than 40 local stalls create a great atmosphere Teurastamo's (Abattoir) unique milieu. Local entrepreneurs offer exquisite treats of the season and fun program in the courtyard. It is easy to do Christmas shopping and support local business while enjoying the good music and restaurant services of Kellohalli. Organized in cooperation with the Mirri Creative, this event features workshops for kids as well as domestic Christmas trees to purchase.
17.-18.12.2016
Sat-Sun at 10-17
Teurastamo Kellohalli, Työpajankatu 2, Helsinki
XMAS Garage
Run by My o My, XMAS Garage is a 800-square-metre retail store on Aleksanterinkatu full of season's treasures. It features products and gift ideas from more than 70 local companies. Among other things, they carry books, design items, delicacies, Christmas ornaments, interior decoration, toys and jewellery. Moreover, the store sells Christmas arrangements from Plantagen and houses a wellbeing cafe by Ahaa Helsinki.
18.11.-23.12.2016
Mon-Fri 10-20, Sat 10-18, Sun 12-18
Aleksanterinkatu 11, Helsinki
TOKYO:n Joulumyyjäiset
Once again the Christmas Sales will be filled with over 200 sellers, so a wide selection of art works is guaranteed! Organized by TOKYO of Aalto ARTS, the  annual tradition gives the students an opportunity to sell their art works and products including new art, design and handcrafts. In addition, Cinema Kino Sheryl will also be screening several movies and Cafe Tokyo serving some hot mulled wine and other hot drinks and treats.
2.-4.12.2016
Fru 15-20, Sat-Sun 10-18
Mediakeskus Lume, Hämeentie 135 C, Helsinki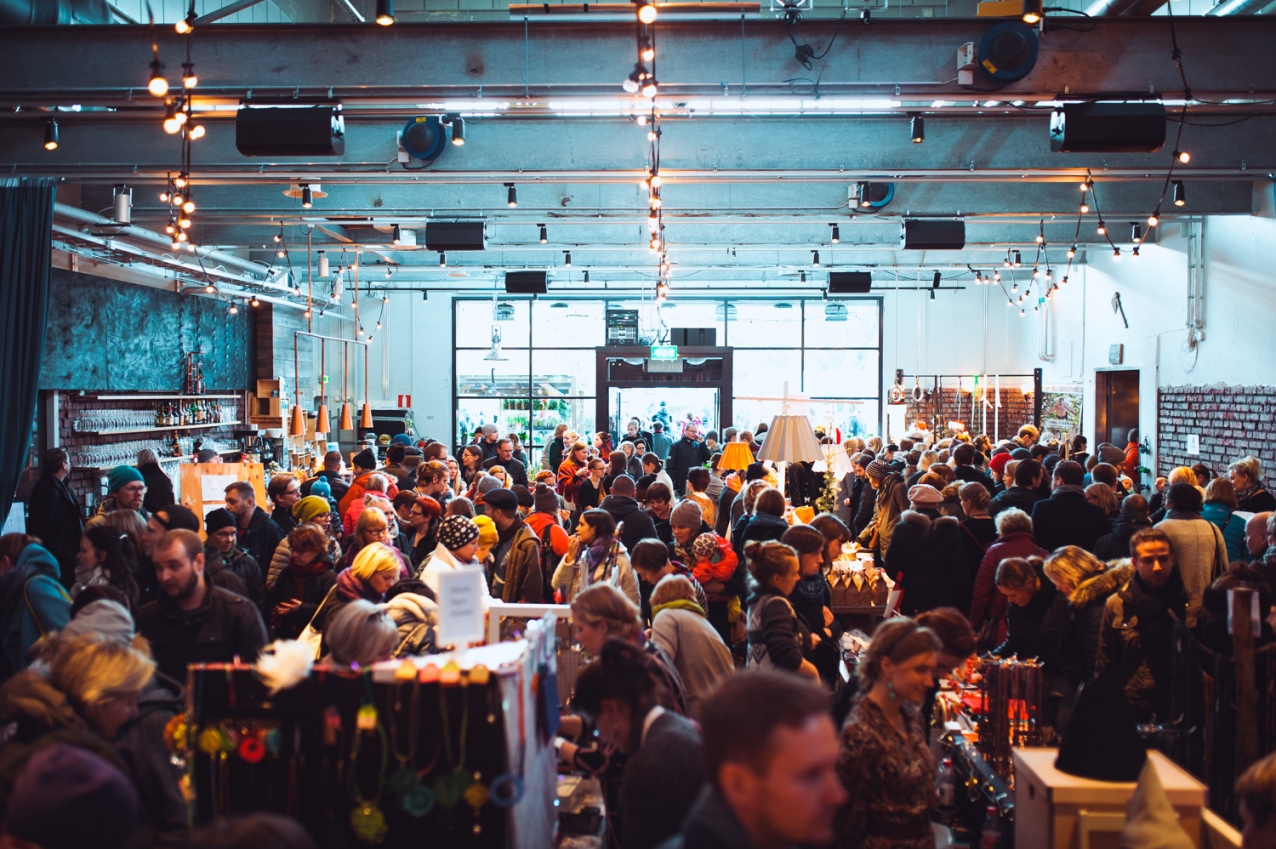 Ornamon Design Joulumyyjäiset
The Finnish Association of Designers Ornamo's annual Design Christmas Market takes place at the Cable Factory and hosts a selection of high quality design and handicrafts by professional designers.
2.-4.12.2016
pe 12–20, la 10–18, su 10–17
Kaapelitehdas, Tallberginkatu 1, Helsinki
TRE Christmas Market 
WTC's beautiful banking hall on Aleksanterinkatu was hidden from the public for a long time but is now open in the form of a rich Christmas market. This listed historical space creates a fine setting for presenting the Finnish design products, charities and Christmas spirit of more than 100 companies. The content and product selection of the event have been created especially considering families with children. Restaurant Oton Soppa will host a porridge bar and Johan & Nyström set up a cafe.
24.11.-24.12.2016
Daily 11-20, a week before Christmas 11-21 & Christmas eve 9-12
Aleksanterinkatu 17, Helsinki
AFAR /Young Artists' Christmas Market
Focused on visual arts, this market is inspired by Bloom, Lokal's annual exhibition of young artists. Participating artists have selected works on sale costing from 30 to 300€. The purpose of the event is to make it easier to buy art by young artists. Laid-back DJ music sets the tone for this event.
Valkoinen Sali, Aleksanterinkatu 16, Helsinki
Sat 10.12.2016 at 14-19