Weekly Abroad: Lotta Nieminen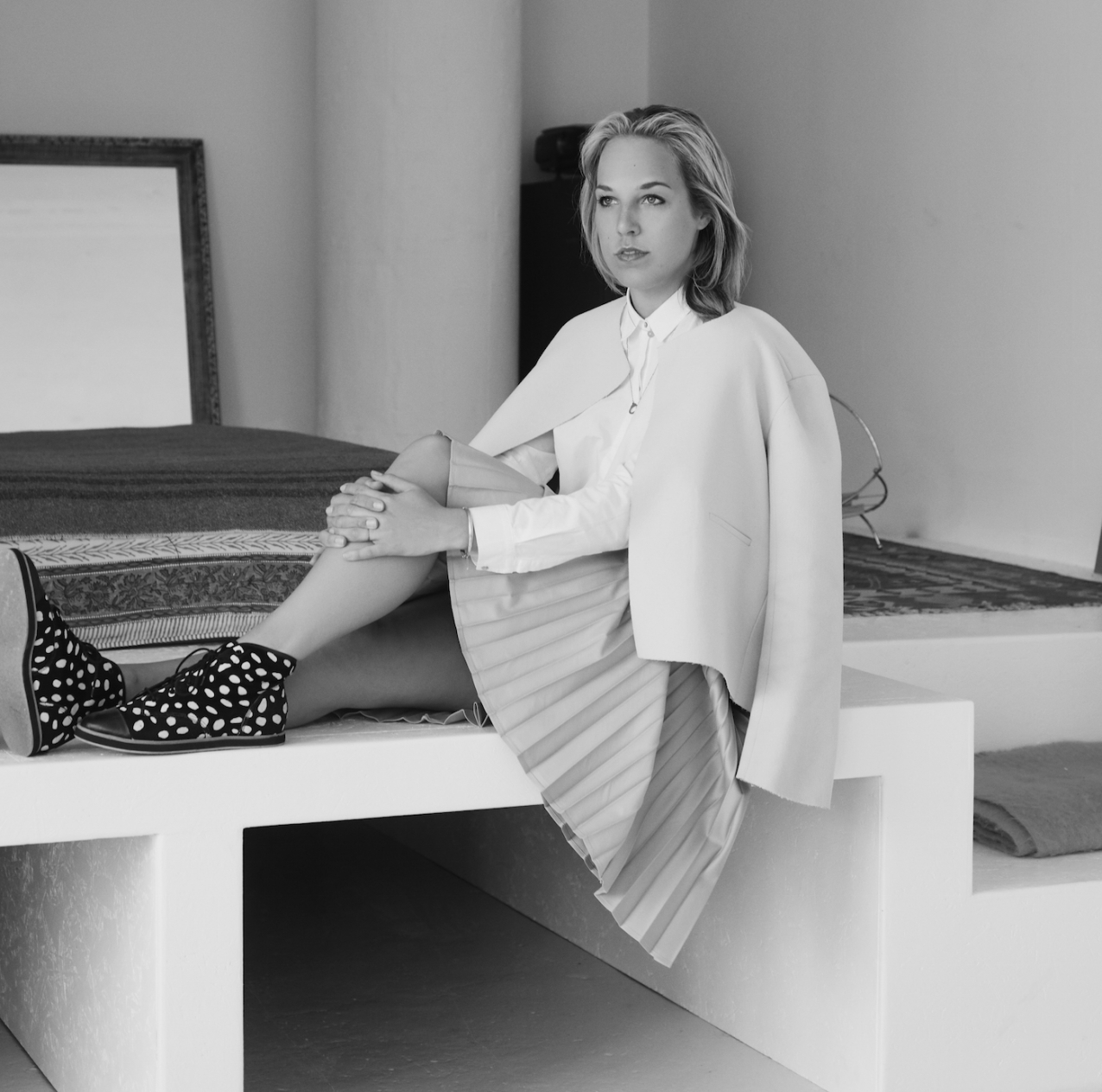 Illustrator and graphic designer Lotta Nieminen has learned the hard way how to balance work and life in New York. From her work studio in Brooklyn, she talks about the Scandinavian quality of life and the shock of US politics.
Illustrator and graphic designer Lotta Nieminen has learned the hard way how to balance work and life in New York. From her work studio in Brooklyn, she talks about the Scandinavian quality of life and the shock of US politics.
Lotta Nieminen is a woman who follows her intuition. Originally planning to study film, prior to enrolling at the University of Art and Design Helsinki she attended an open day.
Through a happy coincidence, she got talking with a student from the graphic design department; a coincidence which likely changed the direction of her professional life as she ultimately enrolled as a graphic design student.
And when Nieminen visited New York City during her semester as an exchange student at the Rhode Island School of Design in 2007, she fell in love with the city's energy and creativity. A few years later, when her work was included in Print magazine's 201 New Visual Artist, she returned to New York for the award exhibition.
Deciding she had nothing to loose, she applied for a few jobs and was ultimately accepted for an internship at Pentagram working under Paula Scher, one of her design heroes. She returned to Helsinki, quit her job and emptied her apartment, before moving to New York a few months later.
This seemingly-haphazard approach to life-planning has, for all intents and purposes, served Nieminen well. Following stints at Pentagram and RoAndCo Studio, she went freelance in 2012. Today, her portfolio attests to the wisdom of that decision, with client work ranging from Hermès and Google to the New York Times and Phaidon.
Posture and pride
Nieminen built her reputation as an illustrator through her detailed, geometric cityscapes. Individual and quirky, but nevertheless adaptable, Nieminen's skills were commissioned for everything from maps for Le Monde to Google Calendar backdrops. Ultimately unfulfilled by repeat commissions for similar designs, Nieminen has recently sought to shift directions and focus more on graphic design.
One unexpected result of that decision was that, last year, Nieminen took on the task of redesigning Posture, a biannual print magazine that explores identity, queerness, gender, sexuality, feminism and race through fashion and artistic practice.
"I was surprised when the Posture redesign job was pitched to me," says Nieminen, "as my fashion and beauty-focused design portfolio didn't really reflect projects in that space. I was worried about visualizing a community that I'm not directly part of, but they saw value in having an outside perspective."
Prior to Nieminen's involvement, Posture had published two previous issues but were looking to create a more streamlined system for producing each new issue. As the magazine commissions a wide variety of imagery from multiple collaborators, one of Nieminen's challenges was to create a framework which allowed for different types and tones of photography to shine, while providing an overall sense of visual cohesion.
After considerable discussion with the editorial team, Nieminen approached the question of visualizing Posture's tagline "creative exploration of identity" through typefaces and colour.
Nieminen selected two opposing typefaces – a skinny, tall serif font and a bold, wide sans-serif – which work alongside unique colour palettes for each story, enfolding the disparate subjects and aesthetics of each story into a unified whole. Nieminen's extensive use of colour throughout Posture has turned the magazine-as-object into a kind of rainbow, a symbol of LBGT pride since 1976.
"The colours in each issue aren't in a gradient order," says Nieminen, "but when you flip through the magazine it becomes a kind of reinterpretation of a rainbow.
NYC, before and after Trump
The pace of life has changed for Nieminen in the six years in which she has lived in New York. The intensity of the city's working culture meant that, when she first moved to NYC, all-nighters were not uncommon. Even after starting her own studio with the aim of having a more flexible working hours, Nieminen says that she merely ended up working even longer hours by saying yes to every exciting offer.
"That was the point where I decided I needed to marry the Scandinavian focus on quality of life and stop prioritizing work above all else," Nieminen says. "I see work and life as very much intertwined, but I think you need experiences away from the desk to stay inspired. Just sitting at a computer every single day does not lead to inspiration, as it can easily make all your ideas monotone."
Alongside the difficulties of finding work-life balance in a city as energetic as New York, there's also the looming shadow of Donald Trump. Nieminen says that although the situation is worrying, it has also led to the development of a new kind of culture in the city – one in which people who haven't previously cared about politics are suddenly becoming actively involved.
"It's interesting," says Nieminen, "in the past year I have never been so disappointed in human kind, and at the same time I've never had this much hope or delight to see what people do under adversity. Despite all the terrible things happening, most people still seem to stick up for each other."