Towards more environmentally friendly clothing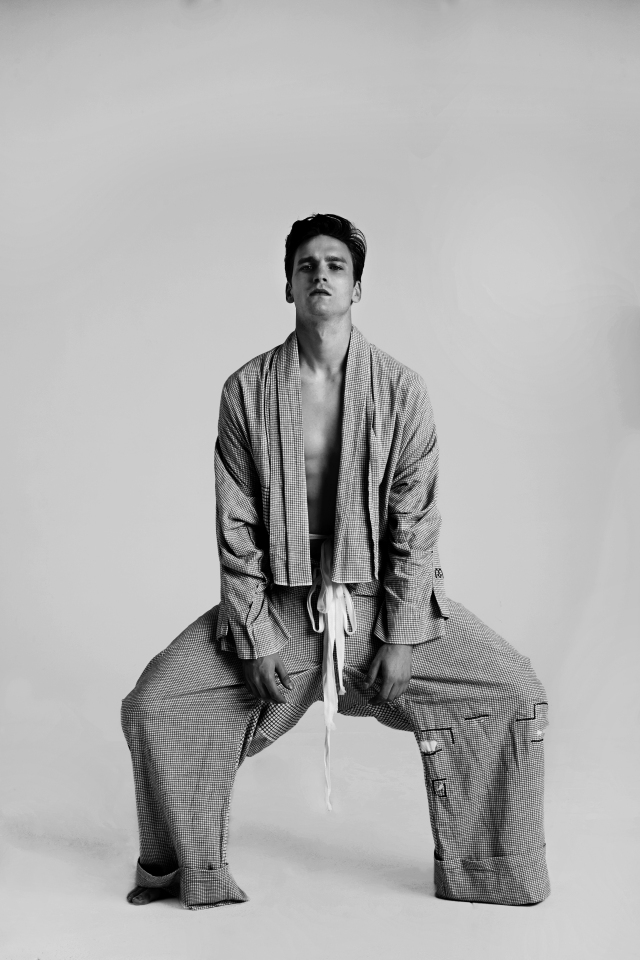 Clothing industry is one of the most contaminative sectors in the world. Designers and the manufacturing industry as well as consumers will need to change their attitudes and actions.
Clothing industry is one of the most contaminative sectors in the world. Designers and the manufacturing industry as well as consumers will need to change their attitudes and actions.
NEW YORK. If you have five pairs of jeans in your closet, at least one pair has probably been made in "The Denim Capital of the World". This is the title of Xintang in the South of China. Its 3000 factories produce 300 million pairs of jeans per year for Levi's, Lee Cooper, Wrangler, Calvin Klein, H&M and many more.
Jeans-making has an enormous impact on the nearby environment. Greenpeace report from 2010 said that the streets and rivers of Xintang are blue because of all the indigo used to dye jeans, and the lungs of the workers suffer from silica dust.
The cotton for the jeans comes for countries like Uzbekistan.
"The system is based on slavery. If consumers knew that 7-year-old children pick cotton instead of going to school, they'd choose differently," says Timo Rissanen.
We are sitting at Parsons School of Design, in a top floor teachers' facility of a building completed a couple of years ago. Rissanen is associate professor in design at the New York-based Parsons School of Design.
The first fashion designers who have studied environmental responsibility as part of their curriculum graduate from Parsons this spring.
Clothing and textile industries use the most amount of water in their processes after agriculture, and they emit large amounts of toxic chemicals in the environment. It takes 3,625 litres of water and three kilograms of chemicals to make one pair of jeans. Jeans are made of cotton, synthetic fibres and metal parts, each of which may be produced far away in another part of the world. We rarely think about this when slipping into a pair of fashionable jeans.
"Brands only require to know where the garment has been put together. I've seen questionable activity over the years. A clothing item may have been sown in China and dyed in Australia but its tag says 'Made in Australia'. They never say where the fibre originally comes from," says Rissanen, who used to study and work in Australia.
In addition to poor producing countries, the clothing industry's environmental problems show up in the rich western countries where the clothes are consumed. According to boldest estimates, up to one third of items hung in clothing stores are never used but taken straight to the dump after their season is over.
Pioneer in zero waste design
Rissanen is one of the pioneers in Zero Waste design. In this method, the material is cut avoiding any waste so that all of the material is utilized in making the garment. This makes a huge difference, as currently approximately 15 per cent of all fabric is cut into waste and thrown away.
Zero Waste is still a small scale endeavor. Designers have not yet been trained to follow the principle, and factories' manufacturing systems pose a challenge.
Zero Waste is gaining popularity, however, says Rissanen. A company from California asked him to design a Zero Waste T-shirt. Unfortunately he had no time to take the job. One large American company has made one Zero Waste garment.
"During the next 10 to 20 years this method will become a significant part of clothing design. I don't think, however, that it will ever be the only solution. The textile circulation economy must also be made more effective."
In addition to designers and clothing manufacturers, consumers must also change their behaviour.
Living in New York, Rissanen faces ignorance daily in places like the grocery store where he normallu uses his own durable shopping tote. One day he forgot to bring the tote and had to take a plastic bag from the store.
"Here they use two plastic shopping bags on top of each other. I asked the cashier to put my items in just one bag. The person had already prepared a double bag and got angry even though I asked in a friendly tone."
Cotton and polyester rule about 80 per cent of the entire textile market. Cotton growing requires plenty of land and water that we need to inhabit and feed the increasing population.
This means that we need new kind of fibres. Some time ago sportswear brand Adidas introduced running shoes made entirely of plastic waste collected from the oceans.
"Adidas shoes will not solve the problem of plastic waste, especially since most of the waste is microscopic in size. But these type of products are valuable in drawing attention to the problem."
Lately new materials have been developed to replace leather; material made of banana leaves left over by banana pickers, for example. Mushrooms are being used to produce clothing materials that resemble leather or suede and do not involve toxic chemicals.