Weekly Abroad: Tuomas Merikoski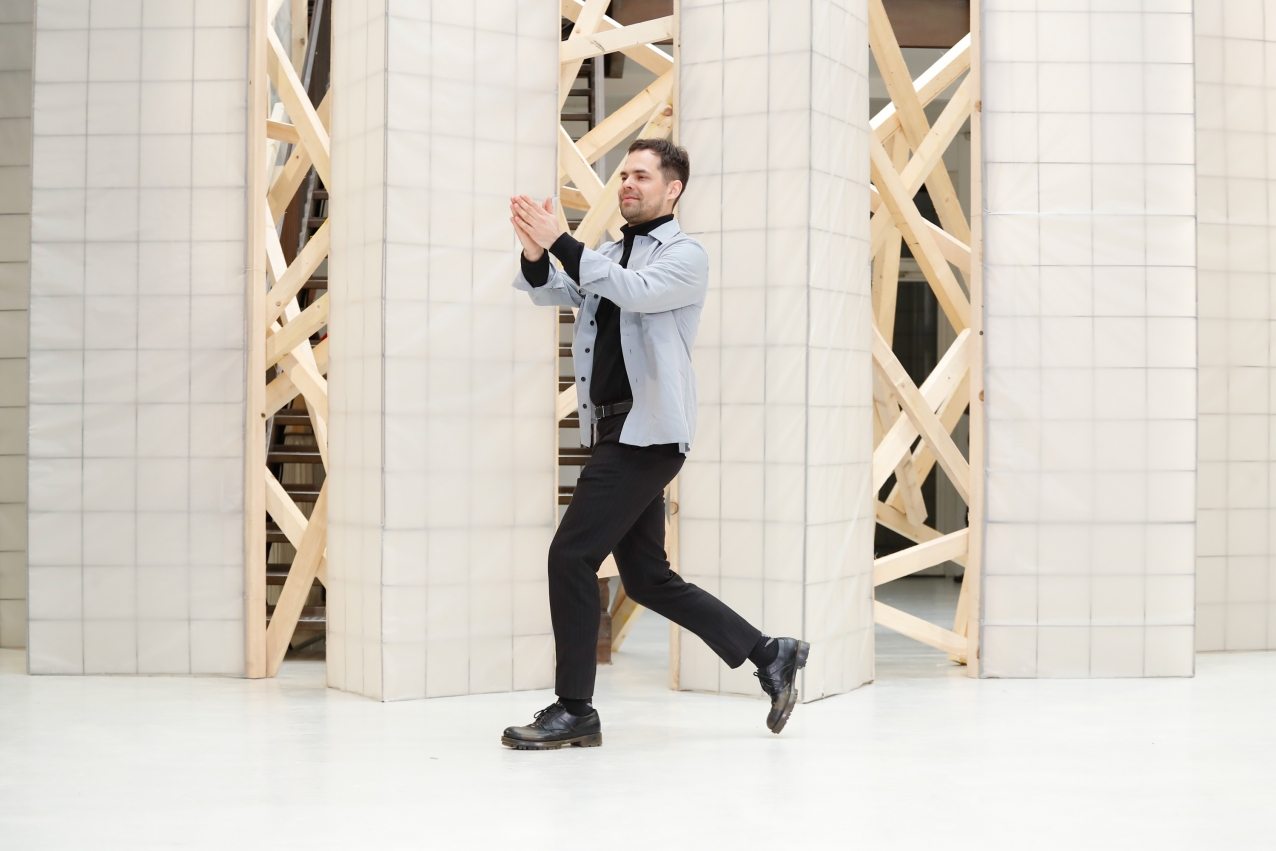 Fashion designer Tuomas Merikoski wants to share the folly of Finland with the world. Weekly Abroad meets Finnish designers building their career around the world.
Fashion designer Tuomas Merikoski wants to share the folly of Finland with the world. Weekly Abroad meets Finnish designers building their career around the world.
From Tampere and Trip Hop to Paris and ready-to-wear, such has been the trajectory of fashion designer Tuomas Merikoski. After a late-blooming interest in fashion, courtesy of hip-hop-fuelled, endless 90s summers, Merikoski eventually pursued his passion all the way to Paris. Following exchange studies at the Institut Français de la Mode, Merikoski later honed his skills at Givenchy and Louis Vuitton.
In 2014, the designer founded his own label, Aalto, with a desire to express a different view of Finnish culture on the global stage – the function, yes, but also the folly. Merikoski's early collections were inspired by the particularities of Finnish youth culture: the freedom and fearlessness and the unique relationship between urban and nature, captured in Jouko Lehtola's book Finnish Youth: The Vulnerable & Invincible, produced by Aalto in 2015.
Merikoski received early plaudits for his work with Aalto and in 2016 was a finalist for both the LVMH Prize and the Andam award. While the designer reflects that the visibility resulting from such accolades helps enable the business to succeed, balancing creative and commercial pressures is one of his most pressing day-to-day tasks.
"I am a designer because creativity and fashion are my passions, but it is also my job so I have to find a way to make a living," says Merikoski. 'The business side is a necessity if I want to be able to build and create something valuable in a non-monetary sense."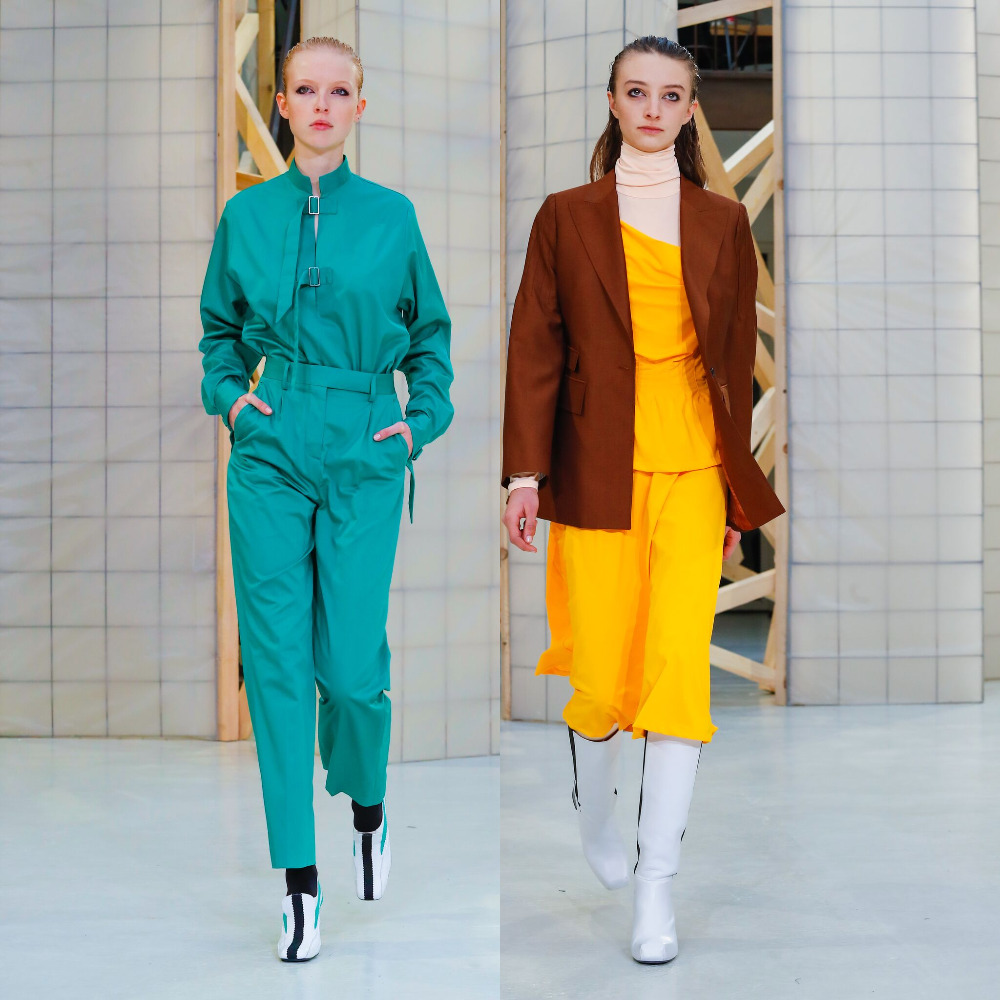 "Paradise Lost"
Merikoski's most recent Aalto collection, Fall 2017's "Paradise Lost" builds on the brand's founding principles of celebrating both the "functional and the weird" of Finnish culture.
"I think Finland remains the only European country with exotic flavours still very much unknown to other countries," explains Merikoski.
The designer's desire to provide a light-hearted education on the more unusual aspects of Finnish culture is perhaps in some sense driven by his unique perspective, given Paris has now been his home for 15 years. Aside from feeling "much more Finnish," Merikoski insists that he doesn't feel differently about his cultural heritage. If anything, he has a greater understanding and appreciation of his homeland, an appreciation reflected in his collections.
"I have a strong interest in contrasts which cohabit, but don't necessarily fuse," says Merikoski. "I really enjoy the mix of these worlds, the fantastical and the functional, as it summarises how I see myself and Finland."
The Paradise Now collection is also underpinned by the current cultural mood where austerity, political tension, security and terrorism concerns and the constant need for businesses to economise are "oppressing us and making us forget the essential, the need to enjoy life, be happy and dream," Merikoski says.
In keeping with his love of dualities and contradictions, the designer used his Fall 2017 collection – an atypical mix of sharp tailoring, Moomin textiles and convertible, recycled-down separates – to make a case for open-mindedness and diversity. For Merikoski, not only are contrast and difference unavoidable, but desirable: fashion as one means to resist the oppressiveness of enforced standardisation.
Ville Lumière
As I write, the French are standing in queues, awaiting their turn to choose the next president in the first round of voting. Given the unpredictability of the campaign and widespread concern that France could follow the US and Britain into the wilds of political chaos, one might think that Paris in 2017 is an unpleasant place to live and work.
On the contrary. From restaurants to business culture, in the last ten years a breath of fresh air has blown through Paris and started to shake-up established ways of doing things.  As thirty-somethings are priced out of London, Paris, although still pressed for space, is marginally more affordable and changing for the better.
It's something Merikoski says has given the city a new energy, making it somewhat easier for the emergence of new fashion brands in what has long been one of the city's most traditional industries. Paris had never been an easy place for a start-up or new designer to work, reflects Merikoski.
"Paris has evolved for the better in the last ten years," Merikoski observes. "Things used to feel stagnated, from older institutions to restaurants and cafes, but also the fashion industry. But there has been a great change and now every small 'village' in the city has its cool new things."
And although Merikoski still views London as the city with the most support for new fashion labels, he remains hopeful that the energy helping to transform the city will continue to have a positive impact on the fashion industry as well.
"There's more awareness and even a bit more support today. At the very least, I feel that young, up-and-coming designers and their businesses are getting more respect."