Data-Driven Design Day provides advice on how to make use of data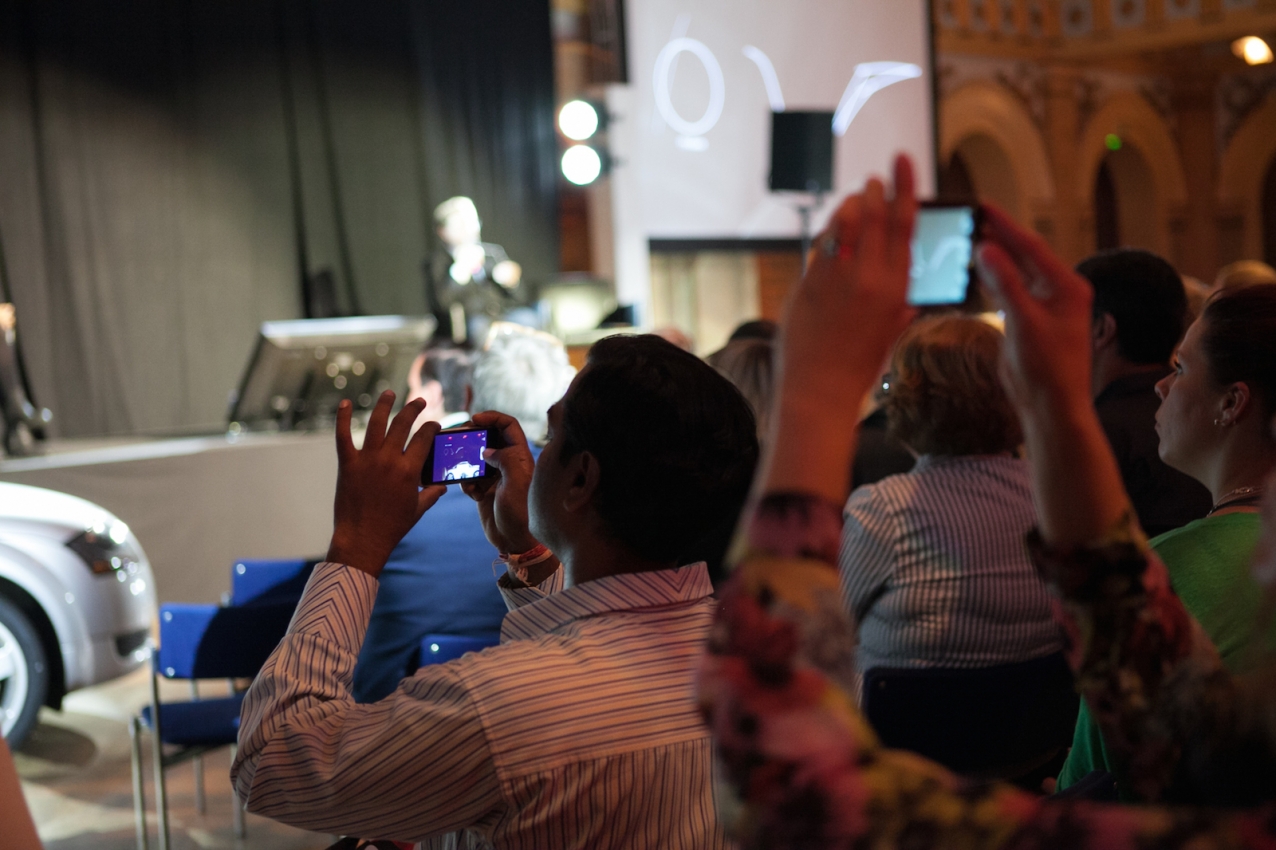 Third annual Data-Driven Design Day is organized for the first time this year together with Helsinki Design Week. It'll provide inspiring stories about developing products and services based on data.
Big data poses a transformation challenge for all businesses. Data-Driven Design Day offers a guiding light for growing organizational readiness. This year's event theme addresses online and retail stores. We'll hear specialists' views and share practical tips on how to utilize data when designing a service business.
"The Data-Driven Design Day event is a unique opportunity to hear and learn how the field works behind the scenes," says Lassi Liikkanen, curator and host of the event.
In addition to the online and retail theme, the event will exchange ideas about managing data driven organizations and using data to fuel programme design.
"The event provides inspiration and advice to all, including digital service owners as well as those responsible for sales development," says Liikkanen.
Get your ticket to the Data Driven Design Day here.
Introducing Data-Driven Design Day speakers:
Eetu Paloheimo is vice president at Veikkaus, responsible for their digital marketing and sales. He has a long experience in digital optimization, eCommerce, personalization, and gaming.
Jussi Mantere manages the digital customer experience and design function at Kesko. A strong advocate of everyone's right to better digital services, he's recently been exploring the best ways to combine qualitative research and customer data into insights that help organizations develop better products.
Timo Luoto is a CBDO of Frosmo. One of his primary focus areas is onboarding new customers from all ecommerce verticals globally, providing clear value from the partnership in data driven development.
Minna Vakkilainen joined the Kesko group as the head of analytics and customer data in August 2014. The vast majority of her career has been spent in business development (management) roles boosting business and customer experience through data.
Antti Oulasvirta is an associate professor at Aalto University. His research interests include modelling and computational design of human–computer interaction. Antti is internationally recognized as one of the top researchers in human–computer interaction.
Tuukka Häkkinen is a multidisciplinary UX and product design specialist from Helsinki. He currently works as product design manager, focusing on research, design and product management at Nosto.
Lassi Liikkanen is the organizer of Data-Driven Design Day event series. He is the adjunct professor of human-centered product design at Aalto University, School of Engineering and works as a Data-driven design specialist at SC5 Online, Helsinki. Lassi has a mixed background in research and design involving over 80 international publications. His most popular Finnish writings are found on Saunologia.fi which promotes experiential design of saunas!
Yury Vetrov leads a Portal UX design team at the Mail.Ru Group, one of the largest internet companies in Europe. They work on 20 products with many mobile/tablet versions and apps for popular platforms.
Matti Parviainen is a managing consultant at Columbia Road. In the past, he's done design at Wolt and Flowdock as well as with the wonderful clients of Reaktor and Futurice.
Tallenna