Daily Tips: Sunday, 17 September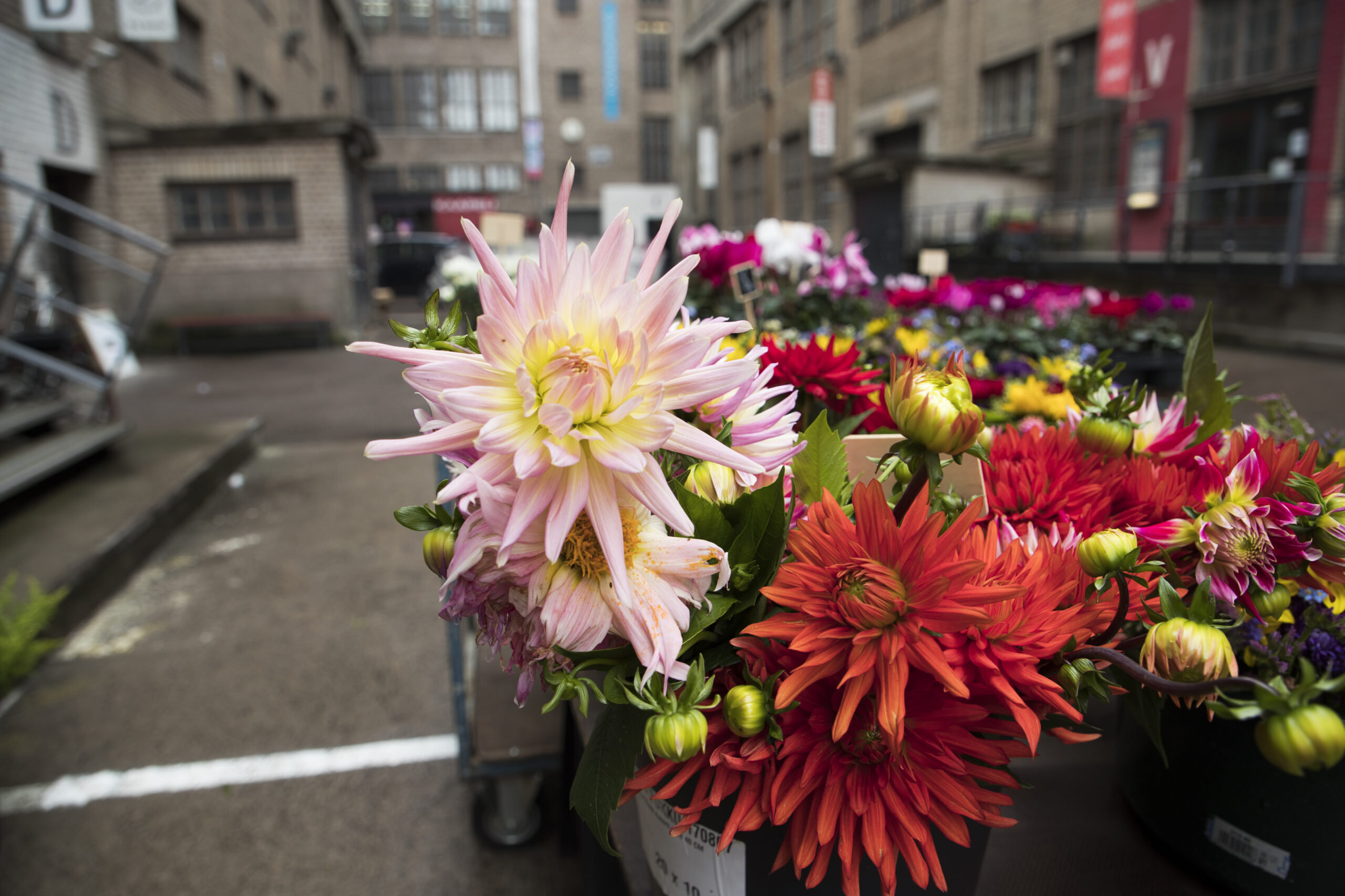 Helsinki Design Week 2017 is approaching its end, but there is still time to participate in the festival! See our tips for Sunday, 17 September.
See our full programme here.
This popular family event is celebrating its 5th anniversary. It presents an experiential mini world where kids can experience design and architecture through various workshops. Space design for the birthday party is provided by designer Tero Kuitunen.
Visitors can try out the work of a designer from an architect's, interior designer's and even an astronaut's perspective! This year's new offerings include a larger Little Market.
See Children's Weekend full programme here.
10:00-16:00
Kattilahalli
Sörnäisten rantatie 22
Katti Meu / Music & Movement & Momentum
Katti Meu | "Music & Movement & Momentum" : Yoga and music. Welcome!
Myiittala Vintage is a flea market for tableware friends! Iittala's regular customers, the Myiittala community, gather together to sell old Arabia, Iittala, Hackman, Firskars and Röestrand tableware.
12:00-16:00
Arabia Center
Hämeentie 135 A
Food Design Workshops: Storytelling with Food
In this workshop we explore the storytelling aspects of food by using different food ingredients and our personal experiences. With the guidance of a chef and designers, participants create their own edible stories.
11:00-13:00/15:00-17:00
A21 Flavour Studio, Teurastamo
Työpajankatu 2
Alvar Aalto – Art and the Modern Form
Alvar Aalto (1898-1976) is the most internationally famous Finnish architect and designer. The exhibition opens up new perspectives into Aalto's life and work. The comprehensive exhibition illustrates how Aalto's organic design idiom developed in interaction with contemporary visual artists.
The exhibition will feature a wealth of iconic objects and pieces of furniture, as well as architectural drawings and scale models. Interdisciplinarity in art, and Aalto's multi-disciplinarity, will be highlighted through archive materials, works of art, photographs and short films.
10:00-17:00
Ateneum
Kaivokatu 2
The Glitter and Noise exhibition presents outcomes of a year long research in ceramics and glass by Ekin Kayis. His research focuses on potential uses of refractory ceramics in a hot glass studio, in which the designer utilizes a complex manufacturing process involving the production of specialized clay bodies from raw materials to the development of experimental glassblowing methods.
12:00-16:00
Hämeentie 135 C
Komuista viis + 3 Jewelry Design Exhibition
What is lost, what remains? Due to the cuts to cultural education and the abolishment of the Lahti UAS Jewelry Design Department, the students of Jewelry Design are bringing forward their skills and sharing their outlook on the possibilities of jewelry in the modern world.
10:00-18:00
Messukeskus (Habitare)
Messuaukio 1