Kaj Franck Design Prize 2017 to clothing designer Anna Ruohonen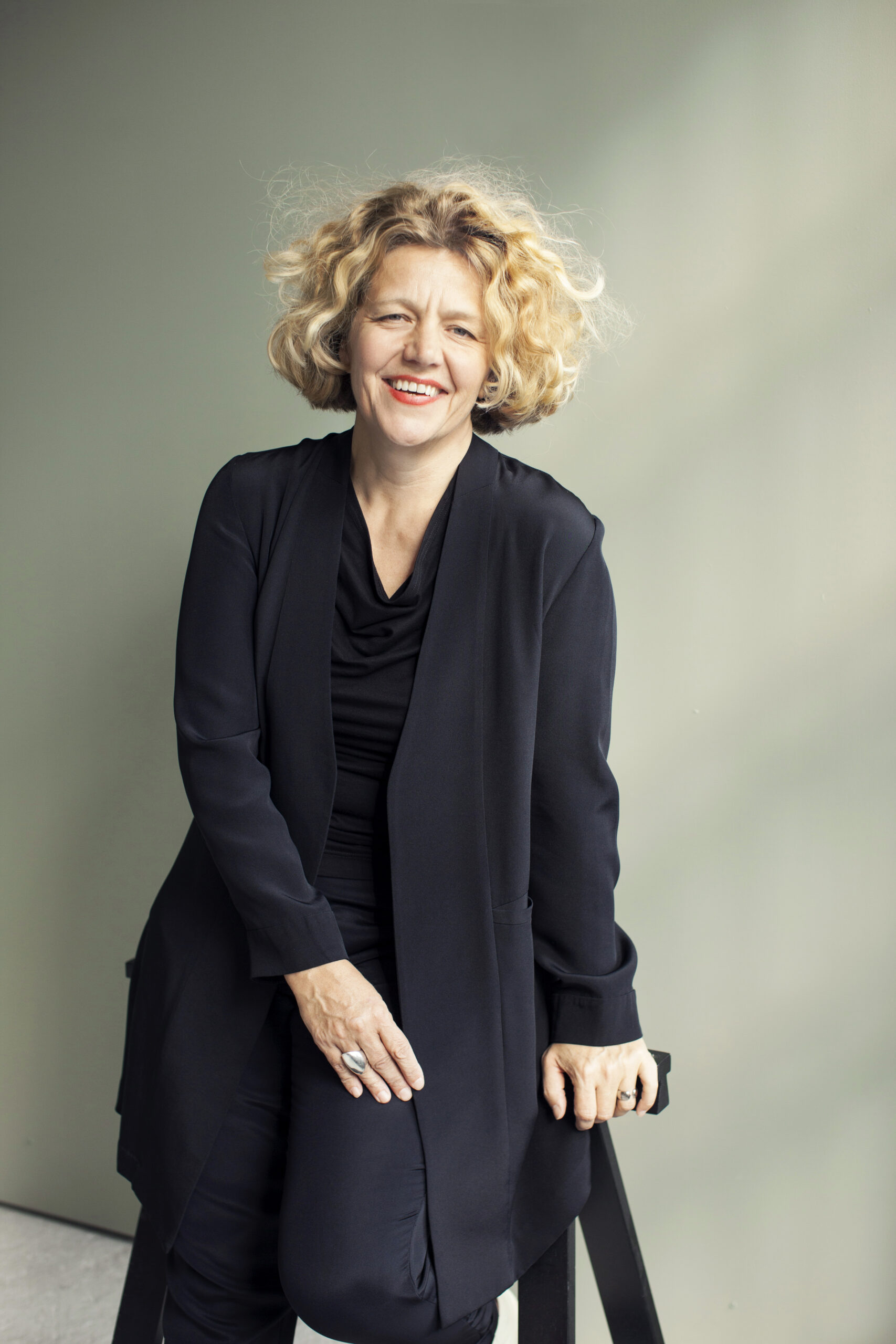 Internationally successful fashion designer Anna Ruohonen won the esteemed Kaj Franck Design Prize.
Anna Ruohonen has been awarded with the Kaj Franck Design Prize handed out annually by Design Forum Finland. The prize was established in 1992, and it is one of the most esteemed design awards in Finland. Its receiver is decided by a selected jury.
"Over the years, the prize has been given to great Finnish designers. It feels incredible to be included in that group," Ruohonen says.
The fashion designer is currently based in Paris and works for her own Anna Ruohonen brand. In addition to her own collections, she has worked in various design projects, creating jewellery for Aarikka, fabrics and prints for several textile companies and costumes for theatre and film projects in France, for example.
The Kaj Franck Design Prize is awarded to a designer or team of designers innovatively creating industrially made products. Active involvement in a field of applied arts and unique designs are considered particular merits. The prize is awarded on the basis of the whole oeuvre of a Finnish designer or team, or one that resides or works in Finland.
Ruohonen celebrates a career of 20 years this year. She says hers has been a career full of coincidences, strokes of luck and amazing encounters.
"This journey has involved a huge amount of work, plenty of pain and tears, uphill struggles and downhill slides. An ardent passion for creativity and making has always pushed me forward," states Ruohonen.
Nordic minimalism combined with French elegance
The purpose of the design prize is to highlight the key principles of Kaj Franck's production of functional, beautiful and useful objects for daily life. Ruohonen says her products combine Nordic minimalism with French elegance.
"More than 20 years in Paris have influenced my work, but minimalism is deeply embedded in it. In essence, I am a Finnish designer," Ruohonen says.
The sum of the prize is 10,000 euros, and it includes the Kaj Franck Medal designed by Tapio Junno and a prize exhibition at Design Forum Finland premises. Through the exhibition Ruohonen wants to show her way of thinking, designing and doing. It consists of two parts.
"The exhibition presents my studio in Paris because the space plays an essential role in my work. My other theme is my very personal colour palette," Ruohonen explains.
She says that the texts describing her career, thoughts and decisive values form another important element of the exhibition. Her objective is to create everyday beauty by designing ethically produced, close-fitting, quality items.
The Kaj Franck Design Prize winner's exhibition is held at the Design Museum from 10 November 2017 to 14 January 2018. The exhibition is designed by Pekka Littow.