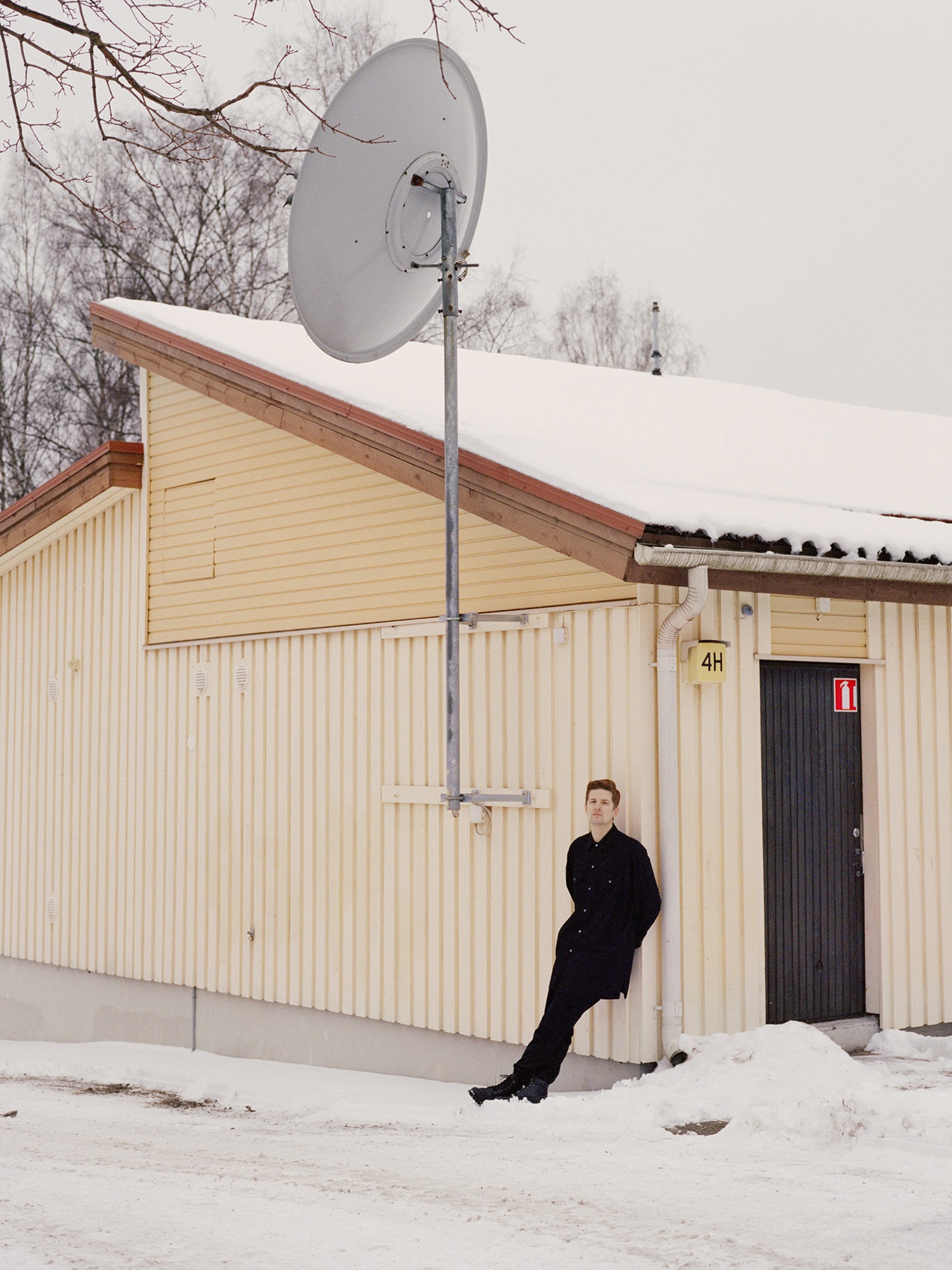 The musician Mikko Pykäri relaxes by the sea and produces a podcast which has become Finland's most popular.
The musician Mikko Pykäri relaxes by the sea and produces a podcast which has become Finland's most popular. He created the Weekly Mix playlist of the songs which fill you to bursting.
Hi, Mikko, how are you?
Very well thank you!
What is your earliest memory of music?
The earliest memories are not that interesting, really. I'm more interested in how music has been recorded into my memories according to my musical knowledge at the time. For example, some memories of music recorded 20 years ago are rather special compared to how they sound to me now.
What does music mean to you?
Everything. Primarily music is an important way to handle emotions and mood, but it's also interesting on any other level. I think about and listen to music all the time. At the moment, I'm interested in the feeling of inadequacy in music. Both when making and experiencing music. To me as a music maker, inadequacy means that I don't believe in my own choices and that I try to make sure that the listener gets the message I want to send. When experiencing music, I'm interested in how other musicians' feeling of inadequacy can be heard in their music. A long time ago, I thought that this feeling is my exclusive experience, but then I realized that it's universal.
Tell us what is your secret power song.
I don't have any secrets. At the moment I'm empowered by teen angst, like That's What You Get by Paramore.
You played with the choir Ahjo Ensemble last summer. They mainly perform classical music. How wide is your taste in music?
Nearly everybody feels that they have a wide taste in music because boundaries define width, but I really do think I have a fairly wide taste in music. I love the choir as an instrument so much that it's nearly equal to me what they sing.
What kind of music will Pykäri be making next?
The same as before, yet hopefully better than before. To me as a music maker, the only motivating factor is development. My music is based on my persona, thoughts and views – the challenge is to refine these into a form that is understandable to others.
You are working on "The Most Popular Podcast in Finland" with Kasper Strömman. How did you end up with this project?
As far as I've understood, initially Kasper was asked to do the podcast, and his spouse Maija Louekari suggested that I join. We used to live next to each other but only met in passing in the yard. During the making of the podcast we've learned to know each other better. We've decided to continue the podcasts until we die, every single week, but we'll quit as soon as we get tired. Every episode could be the last.
How carefully do you plan the topics, or do you get carried away by the moment?
As we started this project, I had zero experience in doing podcasts. It's always a bit embarrassing to play the role of a novice. We're serious about the podcast, and during the week we write down the topics that we want to discuss. The situations are real, however. It's important to me to reach a state of mind that allows pleasant, light conversation. If I'm having a bad day, everyone will hear it in my voice. When I'm well-rested and in good spirit, I'm able to react more quickly. If I'm tired, I may miss some interesting comments from the other person.
What is your favourite object at home?
A lacquered, pinewood flower pot holder I made as a little boy. It has a secret compartment.
Do you have a favourite place in Helsinki? What is it and why is it your favourite?
The seashore nearly anywhere, for example in Kallahdenniemi. Looking at water calms one down because water provides exactly the right amount of stimulation. Something is happening all the time, but in moderation.
What kind of a playlist have you put together for us and why?
Overcoming with a feeling has interested me for some time now, and I've wondered what it would mean in music. Actually the playlist could be called Ruffles, for example, because I associate ruffles with overcoming. I wanted to create a list that expresses overcoming or dreaming about overcoming with a feeling.