Pay attention to these design brands from Turku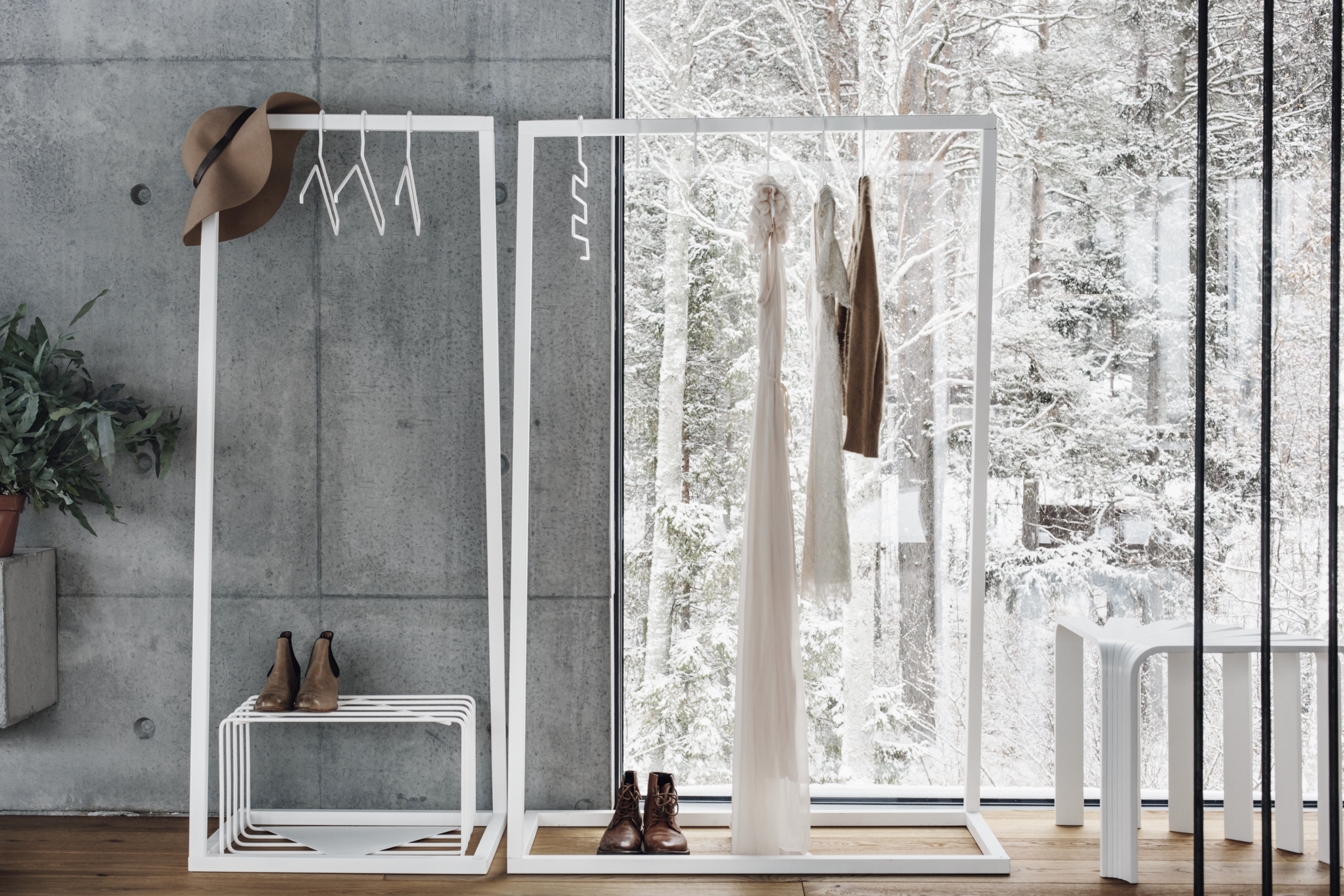 Although Finnish design is heavily focused in Helsinki, we shall not forget our old capital. Considering its size, Turku is an active city swarming with new and interesting designs. We're introducing three design brands you should keep your eye on.
Although Finnish design is heavily focused in Helsinki, we shall not forget our old capital. Considering its size, Turku is an active city swarming with new and interesting designs. We're introducing three design brands you should keep your eye on.
Mannisto pays respect to old workwear
"I like to create worlds and stories. Adding to human identity is really interesting. Because of that I'm able to give all, and in this field we have to be really passionate to stay on the market. Nine to five doesn't really cover it. I like business and its challenges," says Julia Männistö.
She studied in the University of Art and Design in Helsinki and the famous Central Saint Martins in London. A couple of years ago she created a clothing brand for men called Mannisto focused on prints and surface design. Each collection is based on specific themes. Last collection showed traces of Männistö's Columbian roots, the Incas and men's workwear.
"I created a sporty, rather crazy collection. Avant garde fashion with plenty of street influence."
She's intrigued by the history of men's clothing. Workwear and uniforms involve functionality and rules that women's clothing don't have. For example, specific materials, insets and pockets that serve important purposes.
"All Mannisto clothing is based on workwear, especially for outdoor occupations. I usually look for influences in the early 20th century and use plenty of denim, for example."
The Mannisto brand is designed for people who appreciate conceptual design.
"When you buy a Mannisto product, you buy a piece of the Mannisto world. Many people mainly dress soberly but they may buy one impressive piece of clothing – a large coat, for example."
The target group is definitely outside Finland. In Finland, people do not yet think fashion as an investment, which is what handmade, designer-priced creations are.
"I think the attitude in Finland is slowly changing, and the new generation appreciates clothes that stay intact to be passed down to their children. It just doesn't show in the sales figures yet."
In January, Männistö and her brand are to participate the largest men's fashion event in Europe, Pitti Uomo. For that, she is creating a collection that'll breathe Finnish cultural heritage, sauna and homey 1970s loungewear.
Männistö was born in Helsinki, and she has lived in Berlin, among many places. She moved to Turku because of her spouse's employment.
"My team consists of international employees and trainees. A handicraft cooperative next door to my studio is taking care of the production."
Survival of a small brand is not commonplace. Mannisto's future is decided one season at a time.
"I'm planning to do just one collection, or two at most, per year. For a small brand like us it is enough. I cannot hire an army of employees just yet, but I'm dreaming to provide more work for professionals in Finland and to create a business that complies with sustainable development in many ways."
Hermanni Vuorisalo – a unique piece grew into a brand
It was supposed to be a unique, celebratory item. Designer Hermanni Vuorisalo had previously been occupied in product development and branding for others, but then he decided to celebrate his 30th birthday by creating his own first design: a wooden bowtie. The bow turned out so fine that Vuorisalo designed more items and started to build a brand around them.
"It got totally out of hand," he laughs.
Now the brand that carries his name produces wooden bowties and earrings. His workshop is near Turku in Littoinen – opposite the Artek factory by chance.
"The base of my design are handicrafts and ethical values. All of the wood I use comes form sustainable sources, and all colouring comes from the wood itself. I don't use any chemicals or solvents."
Vuorisalo's attraction to wood originates in his childhood, the times he spent at the summer house in Kustavi in the archipelago of Turku. There was not much to do, so he had to be creative.
"I started to potter around with wood and built a swing, a water wheel and bow and arrows. I asked my dad to help, and he told me how. It was lovely to be able to do anything that crossed my mind out of wood. It has always been the material closest to my heart. Wood is easy to understand."
The idiom and other immaterial rights of the products have been protected. Earrings are made of the leftover pieces of bowties, so there is a matching pair of earrings to each bow.
"The products were eagerly received at the wedding fair. The bowties and the earrings are literally carved from the same tree."
Last summer, a Vuorisalo bowtie decorated the necks of a dozen grooms, and one was seen on bank director Rafael Eerola at the President's independence reception.
Currently the business is growing nicely and Vuorisalo is looking for larger premises. He intends to hit international markets within the years to come.

BEdesign draws from nature
"Our products are always more than products. We want them to evoke emotions and become loved by their users," say designer Bette Eklund and CEO Cilla Eklund of BEdesign that makes furniture. The same idea has carried BEdesign forward since the beginning for five years now. The products all have a story, and they're made to stand the test of time.
The collection includes shelves, lighting fixtures and coat racks. Nature-like products have thus far been made of wood and metal. Future products will use different materials, also soft ones.
BEdesign products always have a clear function. One of the most popular items is the Deer shelf. It is so beautiful that most people prefer to keep it empty.
"Our customers say they don't want to fill it because it's like a work of art as such!" Bette laughs.
BEdesign also keeps busy with external orders. For example, you can find a Deer shelf of over four metres in the lobby of Hotel President in Helsinki, surrounded by LED lights.
Design and business have always been part of the Eklunds' family life. Their father, grandfather, grandmother and great-grandfather were all architects, and their uncle designed for Marimekko and Alessi, among other brands. The sisters were never afraid to become self-employed because they had seen what it's like to run one's own business. Support is near when needed.
The most important source of inspiration is nature. Bette and Cilla grew on a horse farm in Kaarina near Turku.
"As kids we were always with the animals, always outside despite the weather, and involved in hard physical work. That taught us responsibility and how to take action."
In addition to Finland, BEdesign is sold in about 20 countries. The latest retailer is a luxury department store Lane Crawford with locations in Hong Kong and China.
"It was a big deal for us the get there. Asia is a huge, interesting market, and now we can test our products and collect feedback", Cilla says.

The future looks bright. Next year BEdesign will be launching a new lighting fixture among its other products. They've reached this point by hard work, by touring international fairs for years in a row to gain visibility and contacts, for example.
Eventually they want BEdesign to become an international company and brand to which people devote their time. Bette hopes to continue creating products that bring joy to people.
"And we want to inspire others – especially women – to embrace their own businesses!"