Nomen Nescio is a manifest of minimalism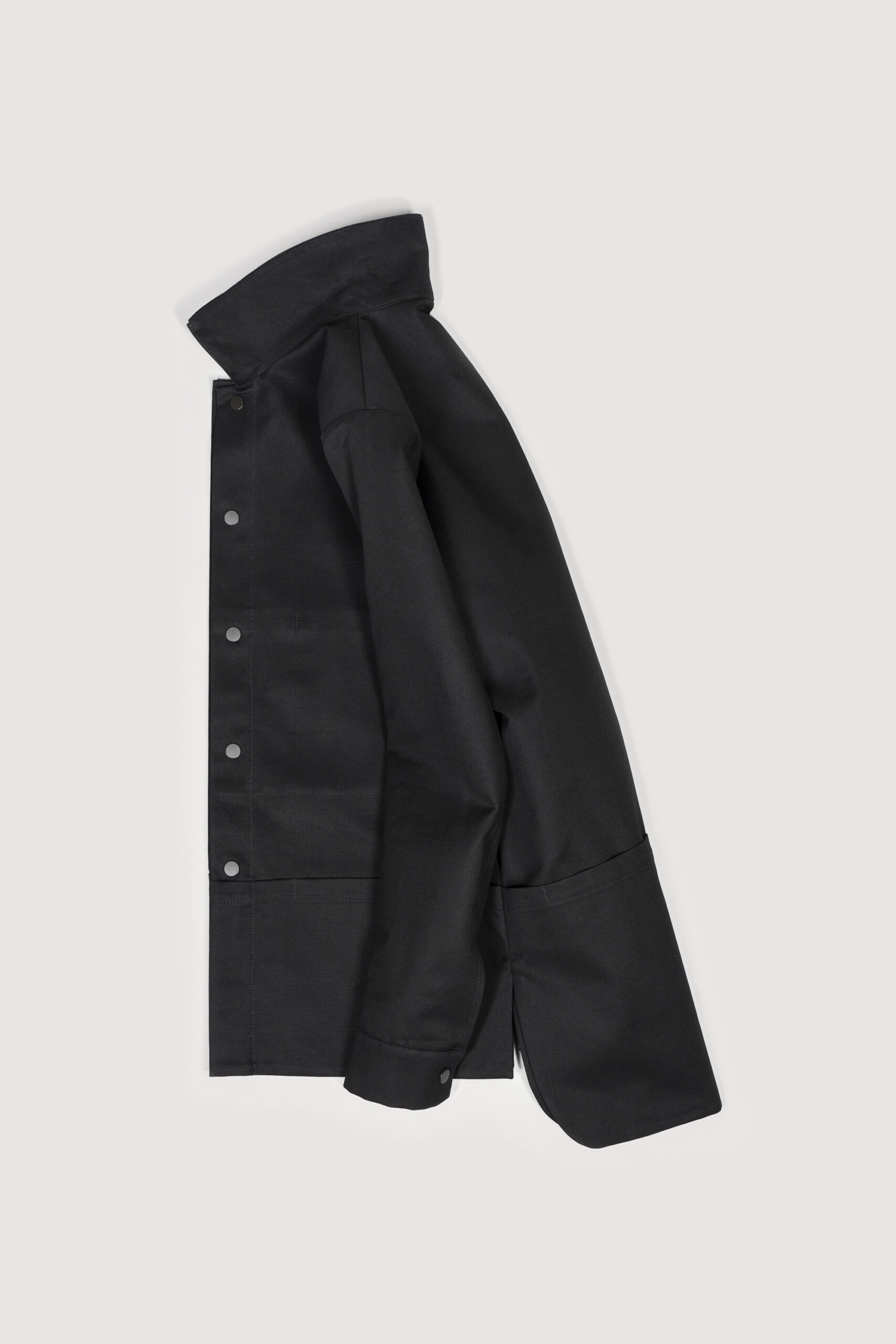 Nomen Nescio is a brand emphasizing gender-neutrality. It was born five years ago when a couple, Niina and Timo Leskelä, decided to work together. Now iconic global fashion magazine Vogue forecasts that unisex will be the fashion trend of the future.
Nomen Nescio is a manifest of minimalism. We can do with less of everything, as long as what we have is better. "For us minimalism is an expansion of esthetics. We are slow to follow the rhythm of the fashion world, and slow fashion is the right way of working for us. Part of our collection is stationary. We update the products as need be, if we find a better fabric or zipper, for example," says Timo Leskelä.
All Nomen Nescio clothing is black. Black allows space; it is modest and confident at the same time. Black works at all times and in every occasion. "Designing the collection starts by reaching for freedom, joy and peace. We aim to make every item sculptural within the frame set by the fabric. We do this by pattern-making, taking in and playing with dimensions. In minimalistic design, we focus on the figure and place more importance on the materials and details," explains Niina Leskelä.
For Niina and Timo Leskelä, Nomen Nescio is both an artistic and commercial endeavour. It is confident, implicit, humble and clearly unique. "Nomen Nescio is a reflection of our own values and attitudes. We do what we believe in, without compromise or concession. To us the world becomes more clear when we concentrate on seemingly simple design. We wish this is transmitted to the person using our clothing as a feeling of effortlessness and obviousness," explains Timo Leskelä.
In addition to esthetics, gender-neutrality carries a deeper meaning with Nomen Nescio. To this entrepreneur couple it means equality between the sexes and discharge of dominance.
Photo: Osma Harvilahti"To us it feels natural to make clothing without external, in-built or labelled gender-related elements. Primarily we create clothing for people who prefer a plain style and high quality products," says Niina Leskelä.
Nomen Nescio is Latin and means "I don't know the name". For a long time Niina and Timo Leskelä have chosen to represent their brand hidden and anonymously. "The products we design are not about us but adapting to the needs of the user. Our products are really anonymous. We never place the logo in a visible place or shout out our name in any way. A Nomen Nescio piece does not change its user but reinforces their own personality," says Timo Leskelä.
Nomen Nescio represented Finland with eight other Finnish clothing brands at Pitti Uomo in Florence, Italy, in January. What did the event yield? "We got great publicity at Pitti. Before we were rarely featured in Finland. I especially remember a discussion with Suzy Menkes and her article in Vogue where she said Nomen Nescio is an example of the rise of gender-neutral fashion. The real significance of the article became evident when an important purchasing agent sent a message: "When Suzy says yes, it's "officially recognized" for rest of the industry!" says Niina Leskelä.
After Pitti, the Nomen Nescio collection was presented in Paris where the brand has been shown during the men's fashion weeks for a few years. In addition to Finland, the clothes designed by Niina and Timo Leskelä are being sold in Germany, Switzerland, England, Spain, Hong Kong, Japan and Saudi Arabia.
The impact of Scandinavian idiom, design and architecture shows in the Nomen Nescio products. How does Finnishness appear in Nomen Nescio? "Darkness and coldness are good reasons to stay inside and withdraw to the basement to work. According to a recent UN report, Finland is the happiest country in the world. Perhaps it's this happiness that really highlights our Finnishness," Niina Leskelä ponders.