Weekly Bubbling: Suvi Järvelin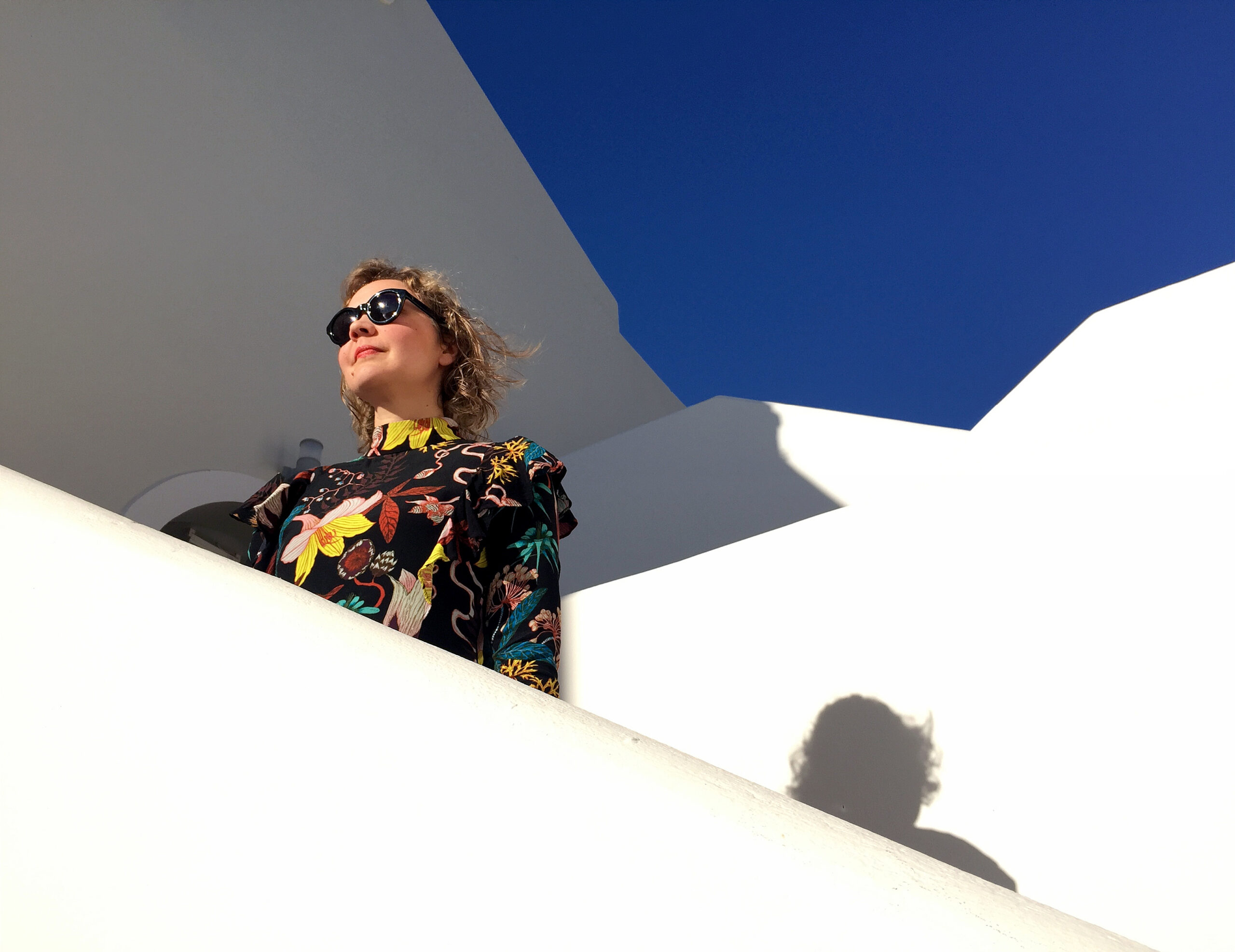 The Weekly Bubbling series introduces promising talents of the design world. They reveal their idols who are introduced next in the series. Suvi Järvelin is a textile designer who'd like to paint graffiti and believes that all flowers go together.
How did you become a pattern designer?
I've always created drawings and paintings. Three years ago I changed my career and started to study design. The change came straight from my heart: originally I chose to become an information specialist because I wanted to civilize people and not to produce anything. Then I noticed that I missed the visual arts and took that direction. I used to work at Kunsthalle Helsinki marketing and communications, and I realized that I wanted to make pictures myself, not just write about them. Textile design was everything I wanted to do and where I thought I could be good at. It's kind of graphic design, but materials play a bigger role.
Do you have any idols?
They vary, but one that stays is Josef Frank. He was Alvar Aalto's contemporary and also an architect, but their approaches to living are different. Frank emphasized home spirit and randomness in design – he thought home needs to be more human and not a living machine in the the spirit of Corbusier. I like the variety of his work, and he was good at creating rhythm. I've studied how he built the patterns in his reports. These lessons are clearly part of my own thinking.
You just started work at H&M in Stockholm. What does your work encompass?
We make a lot of text prints that are used just once. It's not always about patterns, the clothes can also feature typography with small images. We try on model garments, make changes and keep an eye on the trends. I've had the chance to do plenty since day one, and my print got into production right away. The company has large resources and material libraries and a rich corporate culture – I think we're 40 different nationalities. It's easy to move from one department to another within the company. I thought it's a good place to start.
The exhibition you organized at the turn of the year was called Flower Wars. What fascinates you about flowers?
I've been crazy about flowers since I was little, and I even went to gardening school for one year. I used my allowance to buy a plant care book and built mini gardens watered with a hose in our yard. I always have flower at home, and I use them to compose patterns. My idea is that all flowers go together. The fresh-cut flower selection is much better in Stockholm compared to Finland, and I've gone a bit crazy here. When I go to the grocery store, I can only think which flowers I'm going to buy, and I forget to buy milk and juice.
What is your favourite flower?
Poppy. It's lovely because it's so delicate and looks like it can break. Delicacy is important in my work, but it doesn't mean my patterns are girly or romantic. Poppy only blooms for a few days. And it doesn't sustain in a vase, so it's better not to cut it!
Knitted or printed patterns?
Printed, especially in clothing. I feel that fashion is more expressive and perhaps bolder than interior decoration. Print is more unlimited and affordable, although it loses a lot in the feel of the material.
If sky was the limit, what would you like to do one day?
I'd like to work as an art director in a medium-sized fashion house. Perhaps at Marni? One of my biggest dreams is to paint graffiti. I use spray paint and graffiti ink for my work. I follow social trends and subcultures, and hip hop is an inspiration. It's important to me to know history but also to explore which way the future is going.
Who do you admire and why?
Anna Isoniemi is a person whose career I'll follow. She has really strong vision. Her collection at the Aalto University fashion programme's spring show was impressive. When the models walked on stage, I got chills and nearly cried – that means something special was going on. The collection is stylish and minimized and at the same time deliberately crazy. I don't know Anna well, and her ideas about her work are a bit of a black box to me. I'm really looking forward to seeing what she'll become.
What would you like to ask Anna?
If you stay in Finland, how would you change the Finnish fashion field?
Jaakko Suomalainen had one question for you: sea or lake?
What a lovely question. I'm completely a sea person, not interested in lakes at all. I've never understood lake people. There's much more spirit, life and power in the sea; it's so rough. I used to live in Lauttasaari and visit the beach to see how the sea was doing.