Weekly Abroad: Berndt Arell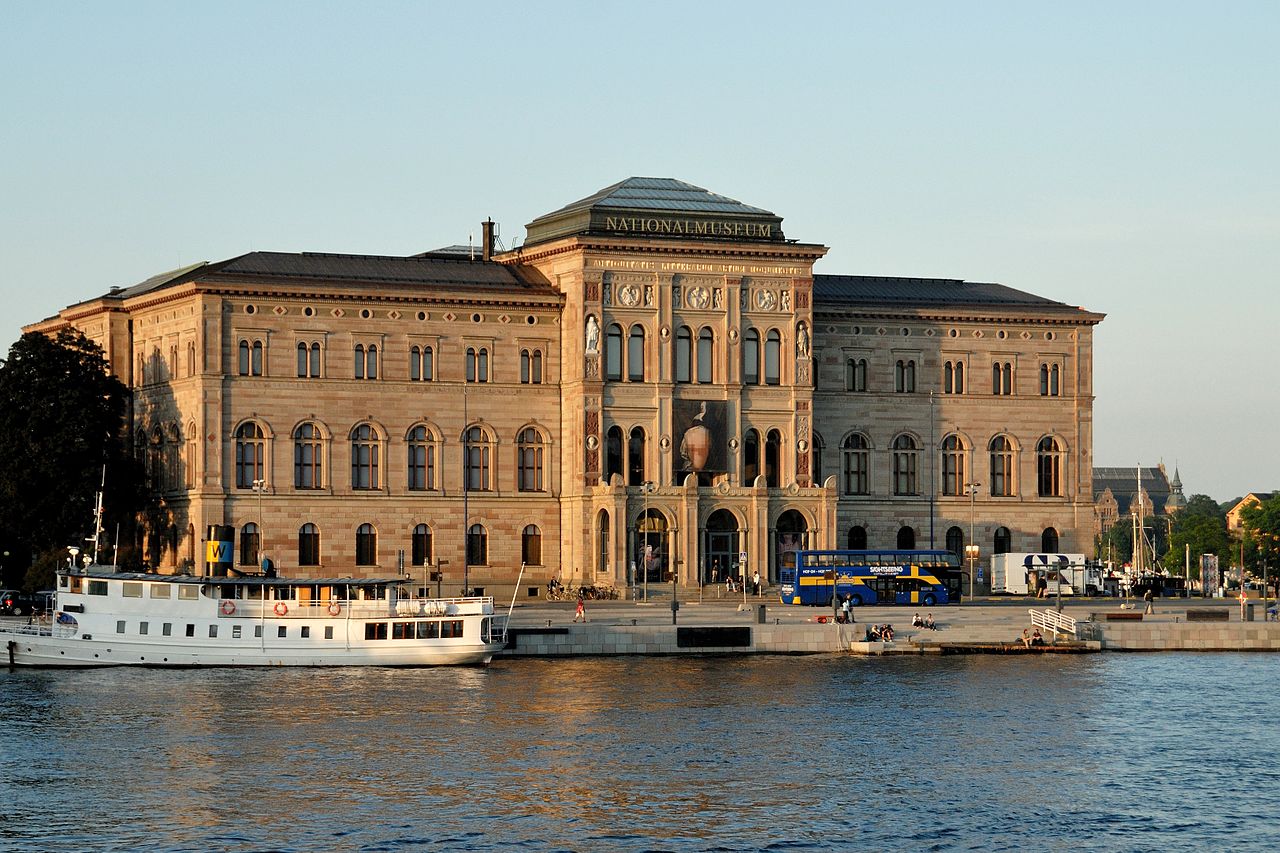 Weekly Abroad meets Finnish designers building their career around the world. This week we hear what Stockholm based Berndt Arell has been up to. 
For a man who has helmed many of the Nordic countries' leading art institutions, Berndt Arell is surprisingly modest. Of his meteoric trajectory, Arell reflects, "it looks very well planned, but it's mostly coincidence. It's being in the right place at the right time."
Arell grew up in Vaasa. Even as a teenager, he knew that his professional future lay in museums and correspondingly opted to study art history at Åbo Akademi University to further those ambitions. Following his studies, Arell took up a post in Vaasa at the Ostrobothnian Museum, before moving to Turku to continue his education with a PhD researching the birth of the modern art market in Finland. Just prior to completing this work, the young researcher was offered a position as curator at Turku Art Museum. Following the departure of Director Soili Sinisalo, Arell was invited to take the reins in 1991.
From there, Arell was in one right place at the right time after another as he moved from Turku to Helsinki to serve as exhibition manager of the Nordic Art Centre – "One of the best jobs I ever had," he says. Four years later, Arell returned for another term leading the Turku Art Museum before hopping across the Baltic to found the new Nordic Watercolour Museum in Gothenburg in 2000. Coming back to Finland the following year, Arell headed the Helsinki City Art Museum from 2001 – 2007, and then amended his commute to Kiasma across the street to take over as director when Tuula Karjalainen retired. His CV is enough to make anyone dizzy.
After a brief two years at Kiasma – in which time Arell laid the groundwork for what would later develop into the proposal for Guggenheim Helsinki thanks to a collaboration with the Guggenheim Bilbao as part of Kiasma's 10th anniversary, as well as return the Aalto-designed pavilion at the Venice Biennale to Finnish use – another move saw Arell lead the Swedish Cultural Foundation.
"I had no plans to leave Kiasma," he says, "But in my unfinished PhD thesis, I looked at the ways in which private money affects the art scene and was curious as to whether I could put some of these theories into practice myself. The Culture Foundation offered me an opportunity to try."
But again, coincidence came calling and Arell was lured back to Sweden.
A museum director in search of a museum
While working as director of the Swedish Cultural Foundation, Arell received a phone call from a head-hunter. Although he initially turned down the offer to take charge of the Nationalmuseum in Stockholm, after many meetings, Arell ultimately decided the opportunity was too good to pass up.
In many ways, though, the offer was an unusual one. As the Museum was to close for a six-year period of renovations, Arell was to be effectively the head of a museum without a museum to head. "When I was hired, the museum had decided to close, but not to do anything else," says Arell. "The first thing I realised was that we couldn't just close for five years or we would lose our audience completely. We had to keep a dialogue open and find new ways to present the collections."
Following this realisation, Arell and his team established a gallery space in the Royal Academy of Art and Stockholm's Kulturhuset where temporary exhibitions maintained channels of communication between the Museum and the public. The temporary exhibitions also engendered a sense of freedom to experiment with new ways of presenting the collection. Out of these constraints emerged new ideas and new projects for the Museum which Arell argues helped to stimulate the institution and develop new audiences.
"I don't think it [the National Museum] can go back to business as usual once it reopens," he says. "Of course, the building itself has been configured quite differently and is more open than before, but also, I think as an institution it feels more accessible, more generous."
From public to private & a new chapter
Once his six-year term concluded, Arell was lured from national public institution to nimble private arts organisation by brothers Jan and Per Broman, founders of Fotografiska, a popular, privately-owned and commercially-run photography gallery in Stockholm. Arell speaks frankly of his enthusiasm for returning to the front line of contemporary art after six years in which he didn't curate a single show, as the Nationalmuseum position prioritised project management over hands-on curation.
"I have never worked for a totally private organisation before, so it's a new experience," Arell says.
"I'm learning. It's an interesting environment, very fast and vibrant, and my colleagues are very young — they same age as my children — and I enjoy that very much. To be the oldest person is quite refreshing."
Arell joins Fotografiska as exhibition producer on the cusp of the organisation's global expansion. After its initial outpost opened in 2010, new branches will appear next year in London, New York and Tallinn with a view to future openings in Shanghai and elsewhere. Rather than project manage this expansion, Arell has been tasked with producing exhibitions for the 2019 season across all four venues.
Given his life-long professional history of change, one can't help but wonder whether Arell's new association with Fotografiska will be intense, but brief, or of a longer duration. Rather enigmatically, Arell himself says that while he is contractually committed to seeing through next year's cohort of exhibitions, it's too early to speak beyond that time. Regardless, one suspects Arell's phone will ring again soon. Who knows who may be calling?