Mikko Laakkonen designed new bottles for Napue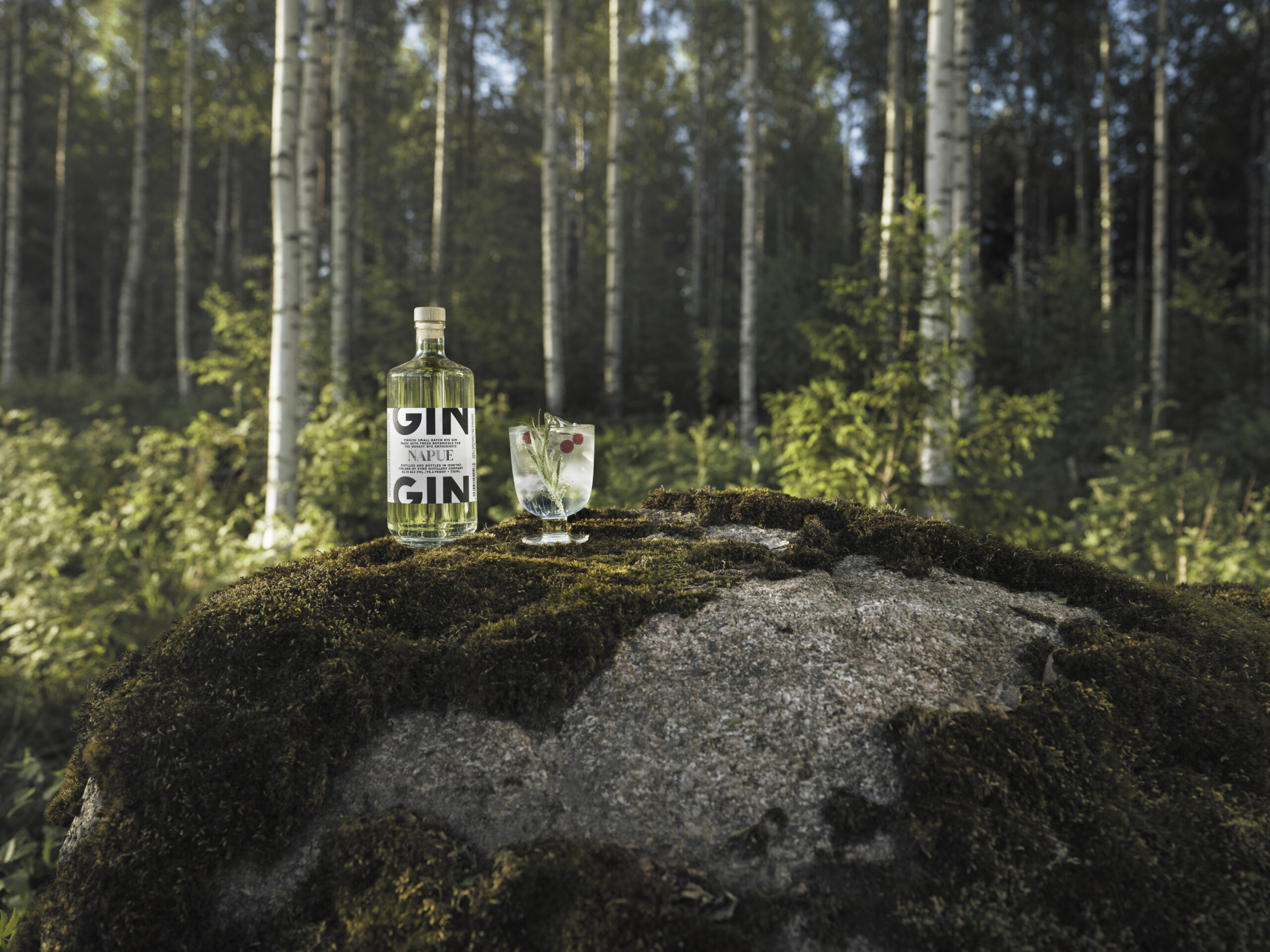 Known for its Napue Gin, Kyrö Distillery Company will deliver the beverage in brand new bottles starting this week. Mikko Laakkonen was chosen to design the new bottles. The old ones were a modelof an Italian family business used by many gin and whisky brands outside the Nordic countries.
On a quick glance, the new bottles are not very different compared to the old ones. What is new, is a beveled bottom that makes bottle look like it's floating above the table. The bottle's shoulders are a bit rounder and the neck a bit shorter.
"Kyrö's visual approach is minimalistic and streamlined. Since the old bottle got good feedback, the new bottle doesn't need to be that much different. I made it more streamlined and simple, removing some unnecessary features," Laakkonen says.
Finland is a design country of glass bottles, too. Tapio Wirkkala created bottles for Koskenkorva and Finlandia Vodka, and so did Harri Koskinen. How difficult was this task for you?
Tradition can be a burden, but I don't want to think that way. The Finlandia and Koskenkorva bottles are very established designs, yes, but I thought they belong to the past and that this is another era. Kyrö has grown enormously, very dynamically, and in good spirit. Since Kyrö's visual approach is minimalistic and streamlined, it was clear that the bottle, too, must adapt.
You're known as a furniture designer, first and foremost. How is it to work with glass?
I like glass art in particular and for many reasons. One reason is that I used to play and make instruments and enjoy improvisation while playing. With design, I cannot improvise, except for glass art.
The new bottles of Kyrö are rather like the previous bottles. The Malt whisky bottles you designed for the Turkish Nude brand are completely different, hefty and round in shape.
The brief from Nude only asked me to design something for whisky. I started by listing the big whisky countries Scotland, the United States and Japan. I then decided to apply Japanese esthetics in designing the whisky set.
In addition to Turkey, you work in Italy and China. It was surprising to meet you in China in April, at the Dohaus stand during the Creative Week of Shenzhen. You're Dohaus's creative director. How did you end up there and what is included in the job?
I was designing for another company, and Daniel, the current director of Dohaus, worked there. He then founded his own company and asked if I was interested. I thought there was nothing to lose. The job might fly and create good results. The company was founded a year and a half ago, and exports are now on the way to the American and Australian markets.
We've designed the existing and future works, website and visual identity of Dohaus. I'll be looking for other designers in the future.
What kind of opportunities do you see for western designers in China?
In a way, sky is the limit. Things are happening at an incredible pace over there. Many western designers are there already, so now is the right moment. The Chinese are not terribly good at buying design or knowing what it's about, but I think in five years they'll learn to do the work themselves.
I've hung out in China for six years, and there's been a huge change during that time. For example in Shanghai the Chinese designers are doing their own thing. They don't copy European design but draw from their own, insanely rich and old culture and tradition.
What are the biggest challenges for working in China?
Obviously the differences in languages and the culture. I was designing a huge project for which I needed to design 90 pieces of furniture and a showroom. When I presented the rendered design, they said they don't like the colours.
It's not about them being wrong and us being right but about seeing and understanding in the same way; that's the challenge.