Helsinki Design Week 2018: For the Do-It-Yourself Type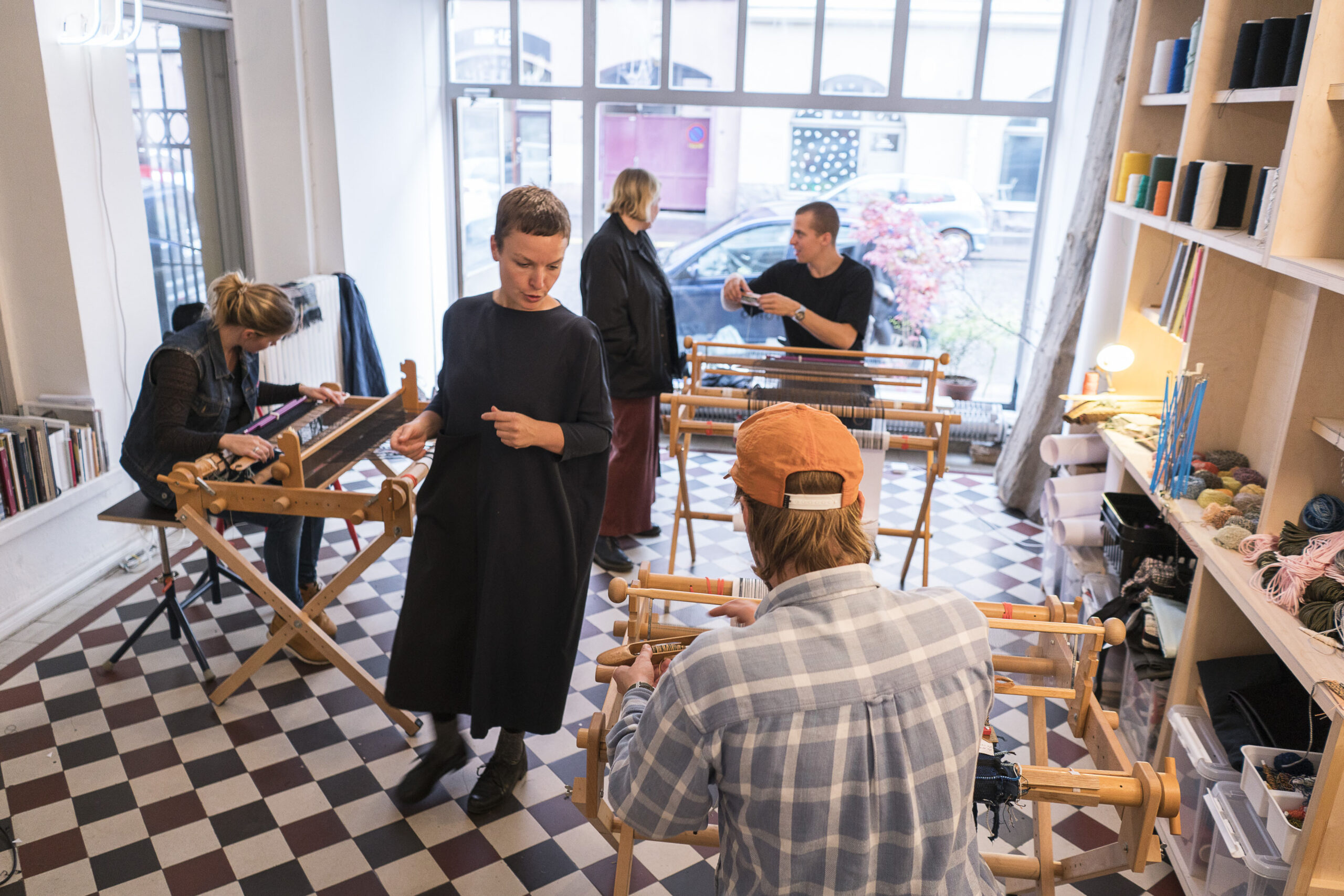 Have you always dreamed of stitching your own bag, preparing your own soap or making your own photobook? Here at Helsinki Design Week, we've listed the tips that will help you get started.
See our full programme here. 
Design a Roadmap of Your Ideal Workday 
Kohina is inviting festival goers to design their ideal workdays at their office. During the workshop there will be a chance to discover new ways in which balance one's mornings, days and evenings and learn how the employee experience and the spatial design of an office can be utilised so that the well-being of employees is better. The day will also include time for discussions about the little changes that everyone can make in order to have a happier workday.
Thursday, 6 September 13:00-16:00

Pälkäneentie 19B
Every liter of used cooking oil can turn into 1 kg of EcoSoap for household cleaning and handwashing. At JooSoap Studio's workshop you will learn an easy way of making eco soap without electricity and heating as well as gain knowledge of its environmental and health benefits. You can also bring your own cooking oil with you. Each workshop can fit 12 people. Price 20€.
Monday, 10 September 13:30-15:00
Monday, 10 September 17:00-18:30
Tuesday, 11 September 13:30-15:00
Tuesday, 11 September 17:00-18:30
Thursday, 13 September 13:30-15:00
Thursday, 13 September 17:00-18:30

Friday, 14 September 13:30-15:00
JooSoap Studio

Veturitallinkuja 34
You are invited to design and make a personal recycling bag from craft paper. Recycling bags ease everyday life, and at their best they can be beautiful interior elements. You are warmly welcome – free entrance!
Tuesday, 11 September
12:00-18:00
Kaapelitehdas

Tallberginkatu 1 B
During PIHKA's four-hour bag-making course, participants will handcraft a design handbag from start to finish, from cutting the leather to sewing. We will be assisting and guiding the course participants through all the phases of the process. During the interesting and delightful half-day spent learning the secrets of leather handcrafting, all the attendees will be creating their own stylish, practical and durable leather bag. Only through registration, workshop price 160€.
Friday, 14 September
17:00-21:00

Yrjönkatu 30
Random Walk Scarves Exhibition and Pop-ups 
For two days in Hietsun Paviljonki, surrounded by the beautiful nature, Random Walk will put on an exhibition to showcase a series of never-displayed original artworks alongside purchasable printed and knitted scarves, whose patterns come directly from these artworks. During the exhibition, each day at a different hour there will be workshops and performances. During the exhibition and workshops, there will be experimental music performances and a pop-up shop.
Monday, 10 September 14:00-19:00
Tuesday, 11 September 11:00-19:00
Hietsun Paviljonki

Hiekkarannantie 9
Myssy X TRE – Crafts with the Grannies 
TRE and Myssyfarmi will host a knitting circle together with the Myssy Grannies where participants can knit a Myssy hat of their own. If you know the basics of knitting, this is a mission that is very much achievable! The Grannies will guide you through the art of knitting and help you out if finishing the hat is too complicated. 
Monday, 10 September 17:00-19:00
Saturday, 15 September 10:00-14:00

Mikonkatu 6
The Weaving Kiosk is a concept created by textile designer Rosa Tolnov Clausen (DK/FIN). It is a space where set-up looms, weaving tools and materials are available to everyone. Participants in the kiosk can explore their own selections of yarn and techniques and adapt them into products of their liking.
Thursday 6, September 14:00-20:00
Friday, 7 September 14:00-20:00
Saturday, 8 September 11:00-20:00
Sunday, 9 September 11:00-20:00
Monday, 10 September 14:00-19:00
Tuesday, 11 September 14:00-19:00
Wednesday, 12 September 14:00-19:00
Thursday, 13 September 14:00-19:00
Friday, 14 September 14:00-19:00
Saturday, 15 September 11:00-20:00

Sunday, 16 September 11:00-20:00
Kalleria

Kaarlenkatu 10
A dummy is the prototype of a photo book, a sample copy that turns plans into a concrete form for the audience and for potential publishers. The Finnish Museum of Photography organizes a night for dummies: you can get feedback on your dummy, look at interesting photo books and share ideas on the topic. Free admission! 
Wednesday, 12 September
18:00-20:00
Valokuvataiteen museo, Kaapelitehdas

Tallberginkatu 1