Meet the PechaKucha Night speakers of Helsinki Design Week 2018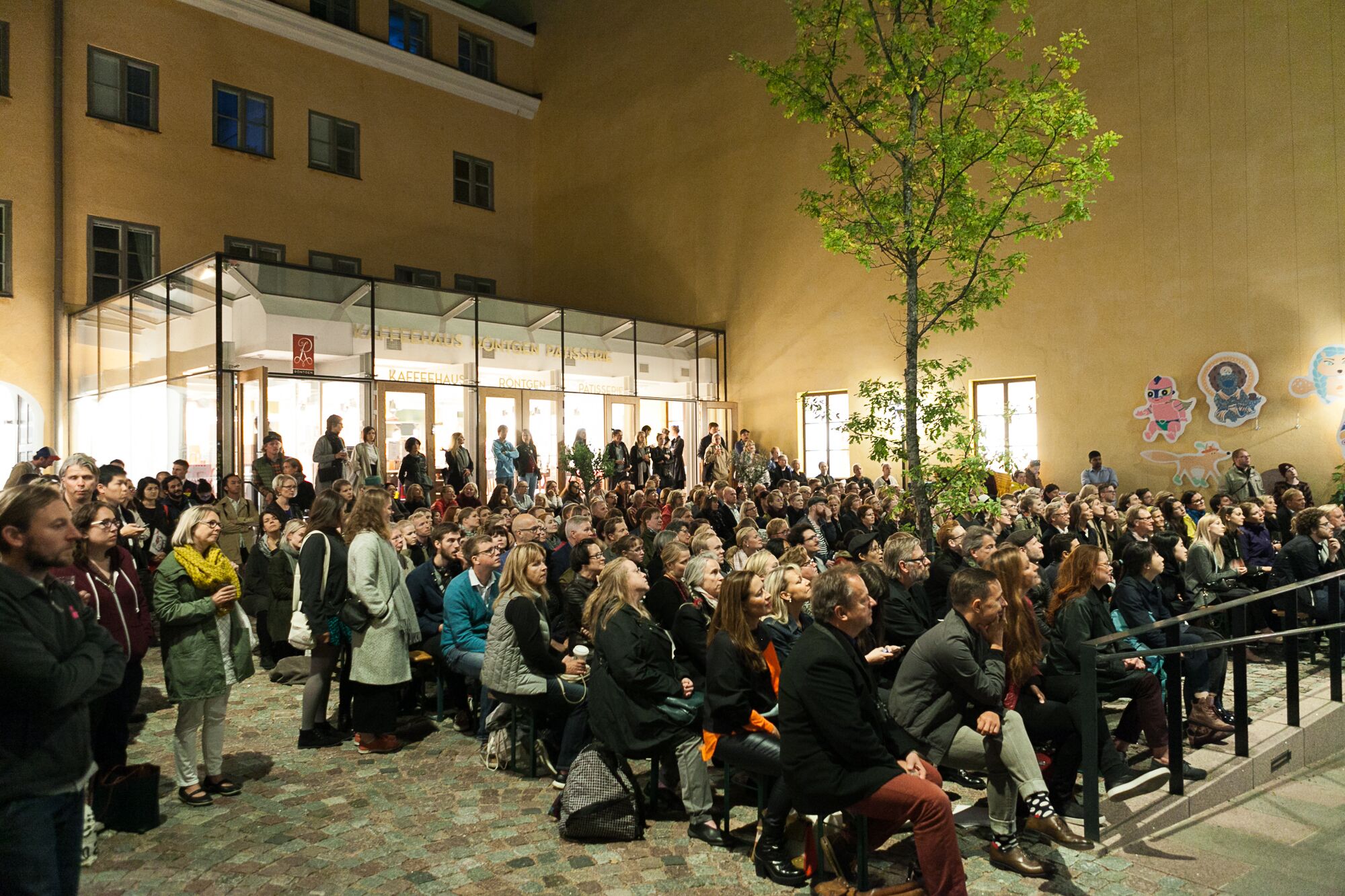 Weekly introduces  the inspiring and talented speakers of Helsinki Design Week's PechaKucha Night!
So you know the deal: all presenters get to choose twenty images and each one is presented for twenty seconds only. That makes one presentation last six minutes and forty seconds. Since it's not possible to bend the international rules in presenting, the content is freely decoded. During the years, the PechaKuchas have included touching, funny, inspiring and exciting presentations from artists, designers, architects, chefs as well as academics, just to name a few. The event has been sold out.
PechaKucha Night in Valkoinen Sali, Aleksanterinkatu 16. 11 September 2018, 7.30pm – 11pm. 
This year, the line-up includes
Laura Spring
Bold, graphic prints combined with bright colours transformed into beautifully crafted products are at the core of Laura Spring. With a passion for colour, print, pattern and process, Laura creates a covetable collection of functional homewares and accessories.
Designs are transformed through print and weave into cushions, fabrics, rugs, bags and more, much of which are produced in-house or locally to her Glasgow-based studio. Laura is firmly committed to supporting ethical methods of production in the creation of her work. Laura is currently participating in the Helsinki Design Residency with HIAP and the British Council.
Kukka-Maria Kiuru
Kukka-Maria Kiuru is a Visual Designer and Artist creating visuals, illustrations and multisensory experiences by play. She also hosts Candy Play Workshop and Creative Play Workshop for professionals and for various groups. Let's play! Kukka hosts workshops on Helsinki Design Week 2018: https://www.helsinkidesignweek.com/events/creative-play-workshop/  and https://www.helsinkidesignweek.com/events/candy-play-workshop/
Tony Eräpuro
Tony Eräpuro studied graphic design at the University of the Arts London Central Saint Martins. His passion lies in fashion, architecture and design. After working 10 years in the field of visual communication, Tony is famed for his branding work. Recognition includes international awards for renowned brands, galleries, institutions and individuals. Currently Tony is a partner at Helsinki and Stockholm based creative agency Kuudes.
Iida Palosuo
Iida Palosuo is a design student from Aalto University and currently the chair of their student association Nuoret Designerit ry. Last year Iida, together with her co-director Axel Cedercreutz and their friends from Aalto, created Dash – a hackathon promoting new kinds of applications for design thinking. Iida will be talking about the theme of growing to be a professional on a field that's undergoing major cultural changes.
Pia Salmi and Tom Osborne
Tom Osborne from Knight Architects and Pia Salmi of WSP Finland. Pia's passion is in urban space design and lighting design. She works as a team leader in WSP Finland's Design Studio. WSP is an international office, whose people plan our future communities and environments. Tom has thirteen years postgraduate experience in the field of architecture. He is a qualified Architect and has specialised in bridge and infrastructure design for the last nine years. Together, they will present their PechaKucha about the the Kruunusillat bridge project. Kruunusilta is the longest bridge in Finland.
Kaarle Hurtig
Kaarle is a creative strategist and this is his childhood dream job. We are expecting the unexpected of his Pecha performance.
Kati Reijonen
Reijonen, PhD, is a design educator, writer, blogger and an expert of inner sustainability. She has published two books of her spiritual quest. Her passion is to find common ground between spirituality and design thinking. She believes that the change for good begins within. Buckminster Fuller is her hero. She lives in Eastern Helsinki with there rescue-dog Luca.
Studio Plenty
Anna Pirkola and Kirsikka Simberg founded Studio Plenty after working independently as freelance stylist / designers for about ten years. Studio Plenty focuses on creating and implementing visual concepts for a variety of different clients.
Elisa Luoto and Heidi Huovinen
Chosen by the jury of Basso's Noste Campaign, Luoto and Huovinen are The Young Finnish Design. Their aim is to help young designers to get their products into manufacturing and to customers. They also are two furniture designers and interior architects from Aalto University. Their passion is to continue Finnish design legacy and give a chance to new talents and rising stars from Finland.
Vertti Kivi
Interior architect Vertti Kivi has been active in the design field since 1995. His company dSign Vertti Kivi & Co has
completed more than 1200 interior projects both for domestic and international markets. The projects have varied from
Michelin star restaurants, hotels, office spaces and shopping malls to cruise ships and award winning aeroplane
interiors. We create. We deliver. We dSign.
Sasha Huber
Helsinki based Sasha Huber from Zurich and Petri Saarikko met in 2000 at Benetton's communication research center FABRICA and have been working in design and then the arts in collaboration and individually ever since. Together they started to work on "Remedies" an art and research project that explores family-based oral knowledge of traditional remedies, which forms part of family identities around the world. Their latest Remedies project was commissioned by the 1st Riga Biennial running until the end of October 2018. Sasha's multidisciplinary visual arts practice is primarily concerned with the politics of memory, particularly in relation to colonial residue left in the environment. She uses and responds to history and archival material with video, photography, stapling, collaborations and performance. Petri combines documentary with his work as a designer and his background in new media to produce location-based installations. His work seeks to expose new relations, to make room for individual narratives, and takes a stand on behalf of equality.
PechaKucha Night in Valkoinen Sali on 11 September. Doors open at 7.30, show time at 8.20pm. Get your tickets from Helsinki Design Week's online store.