Weekly Abroad meets Finnish designers building their career around the world. This week, we speak to designer Aki Laine, currently based in Santa Barbara.
Who designed the ballpoint pen? Or the toothpaste tube? Or the television in your living room? Given the product design world's tendency to privilege star names and signature aesthetics, it's easy to forget that the vast majority of objects we use on a daily basis have also been carefully considered by designers. From our morning coffee pots to the mattresses we sleep on at night, at some point in the process a designer has worked in the background to improve user experience.
Aki Laine, an industrial designer who specialises in consumer electronics, is one of this large, often under-acknowledged cohort of designers working behind-the-scenes. Inspired as a child by the work of his grandfather, metalsmith Urho Jantunen, and later by his sister who studied industrial design at Lahti, Laine followed in the latter's footsteps and graduated in 2004 from Lahti University with a degree in industrial design.
While at Lahti, Laine worked on a project with Nokia and later went on to intern for the company before accepting a permanent position in Denmark. "I always had an urge to work and live abroad, to widen my perspective," says Laine. "As they were then the biggest employer of industrial designers, I saw the study project with Nokia as a kind of gateway to the world and that's exactly what happened."
Remaining with Nokia, Laine relocated to the United States to work on the design of the well-received Nokia Lumia 900. He later moved to Texas to work for Hewlett-Packard in Texas, where he designed mid-range laptops such as the HP Pavilion, before returning to California to take up his current position with Sonos.
"I've had the chance to work with amazing designers in my career," says Laine. "The learning curve at companies like Nokia, HP and Sonos is strong. There's that saying, if you ever feel like you're the smartest guy in the room, it's time to change companies, but I always feel stupid. But it's the kind of stupid that pushes me to progress as a professional."
Beam me up, Sonos
Although Laine joined Sonos over three and a half years ago, it's only now that his first product—the Sonos Beam, a small smart speaker for the living room that can be paired with TVs or play music from mobile devices—has finally arrived on the market. When I question why it takes so long for a new product to be released, Laine explains that, among other things, as every acoustic component part of the Sonos Beam is custom made, it takes considerable time and effort to prototype, test and align the acoustic engineering to ensure that the product can be then mass produced to a consistent, high-quality standard.
The Beam was the direct result of extensive research in which Sonos determined that the way people are living in their domestic spaces was evolving—to smaller living spaces with a 24/7 living room—and that the company's products needed to shift accordingly. Such research is indicative of the consumer electronics market, but also, as Laine says, the changing nature of the industrial design profession.
"I feel like the role of industrial designer has evolved a lot over the course of my career," Laine says. "There are so many skills required these days and you constantly wear many hats. You have to be a little bit of a diplomat, artist, engineer, anthropologist, and user researcher. You have to know a bit about ergonomics, UX, graphic design, mass production, colours, materials and finishes. You have to be able to sell the product and do a bit of marketing."
Unlike products designed in the distinctive style of a well-known designer, Laine says that as an in-house designer, he strives instead to design not for himself or even for the company, but for the end user. For Laine that means products must be easy and intuitive to use, but they must also have a long shelf life without being tied into short-lived trends. In the case of the Sonos Beam, Laine elaborates on the relevance and importance of these design priorities.
"We try to ensure that an immersive listening experience is the focal point, rather than the speakers themselves," he says. "To create complex things is actually very easy, but to simplify and make something very intuitive, to create a product that is technologically very advanced but easy to use is very difficult and requires a lot of hard work."
Laine also speaks of his approach to industrial design through a belief in the importance of attention to detail. If you look at other consumer electronic products, he says, it's often evident that they haven't really considered every detail. Instead, he takes a 360-degree approach to design and leaves no detail untouched.
"It's one way we show our customers that we really care deeply about every aspect of our products," Laine says. "As a designer, I particularly feel like it's my responsibility, that if I'm going to use resources to make a new product, it had better surpass what's already on the market."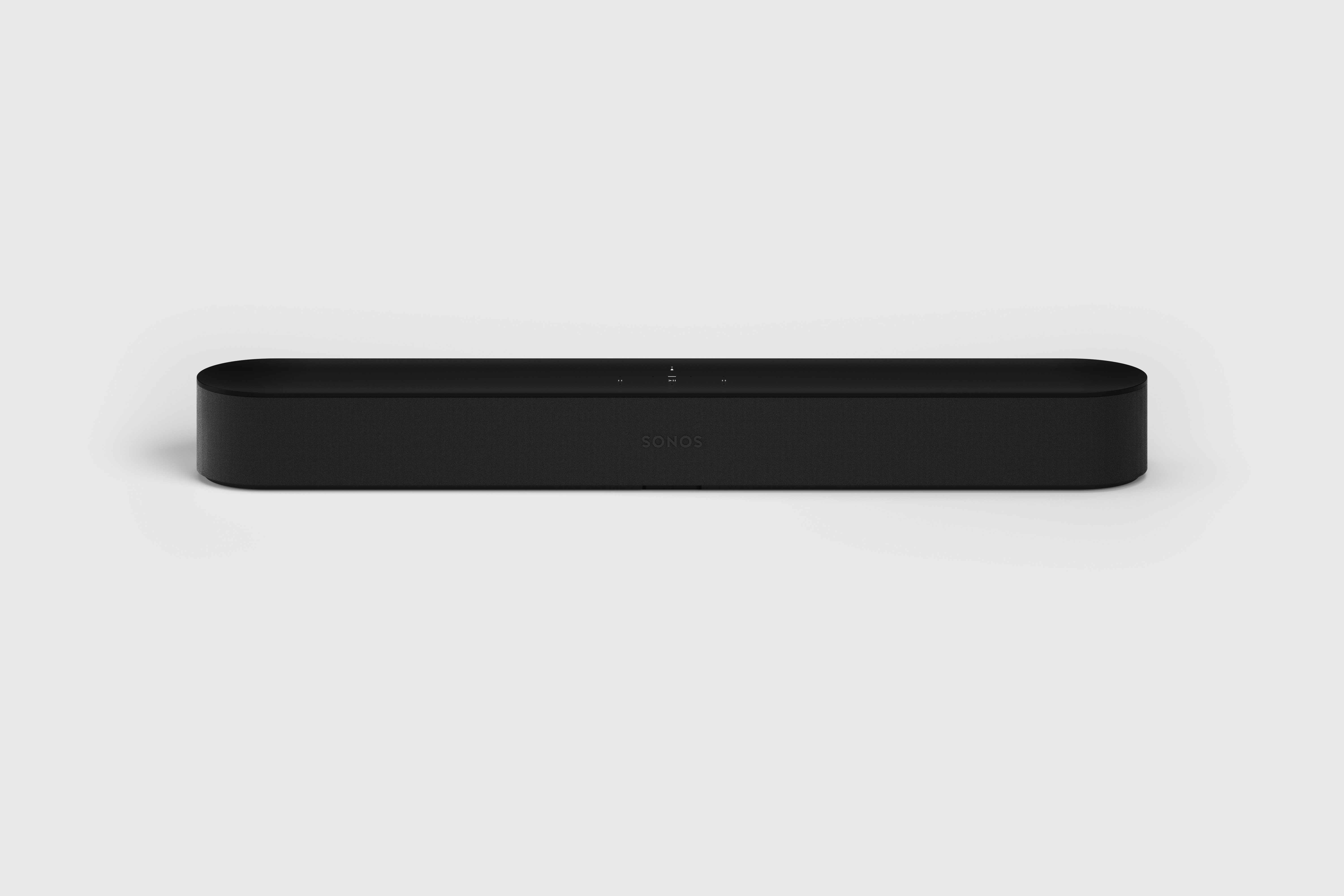 California dreaming
 It was in 2015 that Laine and his family moved from Texas to Santa Barbara, California where he took up the post as industrial design manager at Sonos. It's not difficult to imagine what a born-and-bred Finn might find appealing about the state's famously temperate climate: the sun shines in California an average of 284 days per year.
Perhaps unsurprisingly, given Silicon Valley's dominance in the consumer electronics market, Laine also rates California as an excellent place to work as an industrial designer. For one thing, opportunity abounds, but he also stresses the value many American companies place on hiring employees with different cultural backgrounds. The famous Finnish love of functionalism and the simplicity and cleanliness of Nordic aesthetics, for example, are particularly well received by American consumer electronics companies.
"Although Finnish and American are seemingly two different working cultures, they actually value several similar qualities," Laine says. "Rugged honesty, straightforwardness, hard-working attitude and humility, all of which are very common in the Nordic work culture are also highly valued in the US work culture and that has definitely benefited my career in the US."
And yet, as much the climate and the working culture of California seems to agree with Laine, one imagines his love of travel will lead him to new companies and new places. Even the experience of moving between states in the US, he says, has been very eye opening.
"I feel like I have grown a lot as a person. Moving gives you greater perspective and better understanding," he says. "You're able to form a better picture of the world and it's something that's easy to get addicted to; learning and experiencing new things all the time."