Ultra-local manufacturing in Fiskars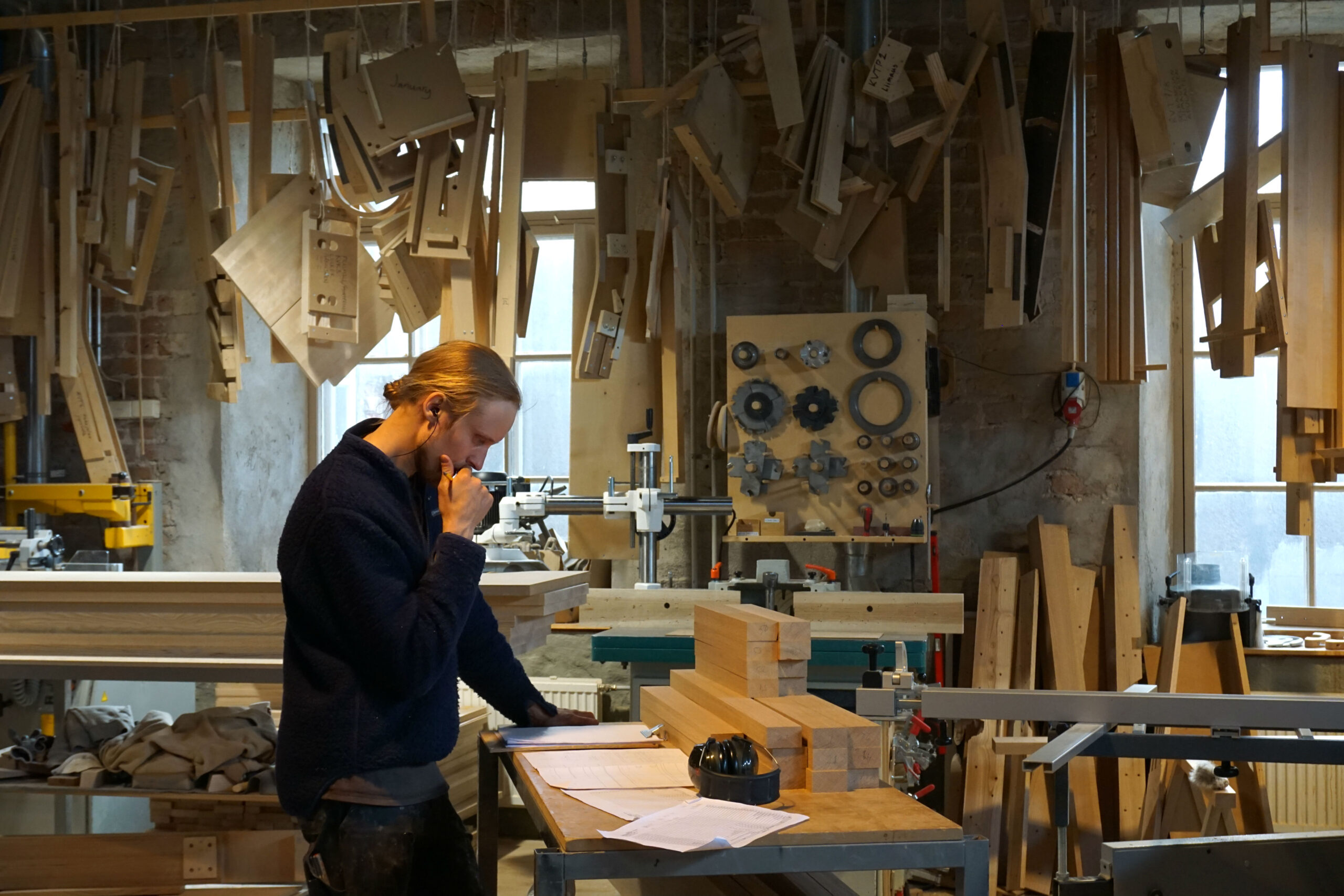 Fiskars-based Finnish furniture manufacturer Nikari is responsible for building four benches for the Biennale exhibition.
Fiskars-based Finnish furniture manufacturer Nikari is responsible for building four benches for the Biennale exhibition.
The Finnish furniture manufacturer Nikari is responsible for building the four benches designed by Wataru Kumano, Klaus Hackl, Cecilie Manz, and Hugo Passos. The benches are a part of Social Seating -exhibition, curated by British designer Jasper Morrison. Social Seating is one of the main exhibitions at the Fiskars Village Art & Design Biennale. It showcases 18 benches designed by 18 designers from all around the world with the theme of sharing and coexistence.
We visited Nikari's workshop in Fiskars village to see how the benches are made. Nikari's CEO Johanna Vuorio and craftsmen Antrei Hartikainen and Jonas Berglund talk from the manufacturer's point of view, what it has been like to work for this exhibition and which aspects are most important when building a bench.
    A bench is a basic product that has been designed and produced numerous times in different ways. How can you bring something new to a product like that?
Antrei: "To be honest, I don't really think you can make something entirely new anymore, but you need to go back in time and bring back something beautiful and interesting from the past for the design."
Jonas: "I think that the fact that we are producing these benches only for this one occasion and this one event gives us much more freedom within our work. If these benches had been designed for mass production, that would be an entirely different thing. We would need to make sure they are easy enough to make so that they would be suitable for efficient mass production. The benches are still quite basic, but there are a few interesting things going on, which makes them more handcraft."
What is special about these benches?
Antrei: "The benches are designed to be used outdoors, which makes the designing and manufacturing always a bit trickier. We have to make sure in the production that the construction will last for a long time in constantly changing weather conditions. We need to carefully choose the type of wood we use because some materials are better for outdoors than others. For these benches we have used mainly oak and different types of pinewood. In addition, since wood is a living material, it is very important to attach the wooden pieces to each other the right way. For example, when making a bench with a wide seat, the seat boards should be attached with the side cut closer to the heart of the wood facing upwards. Otherwise the wood might bend over time and hold the rainwater in, which eventually damages the bench."
Jonas: "As Antrei explained, there are so many small and often invisible technical details that you can't really know if you are not a woodworker. Every tiny detail starting from the glues we use and how they will stand up to the weather conditions as long as possible has to be considered with care already at the beginning of the manufacturing process. Otherwise they might show up later as cracks or other faults in the product."
What should visitors pay attention to when they sit on the benches?
Antrei: "When people see a product, they don't think very often about all the work behind it or all the time and effort someone has put into it. Even if the design seems quite simple and easy to make, there's a lot of difficult and precise work behind it, so I hope visitors will look deeper into the details."
Johanna: "Despite the fact that the benches are designed for the same exhibition with the same idea in mind, all four designs are very different, which is interesting for the visitors. Because of the outdoor use aspect, I think it'll be interesting as well for craftsmen from all around the world to come and see how the benches have been designed for these weather conditions and what solutions and techniques our local craftsmen have used."
Fiskars Village Art & Design Biennale opens on 19 May. Helsinki Design Weekly is the official media partner.