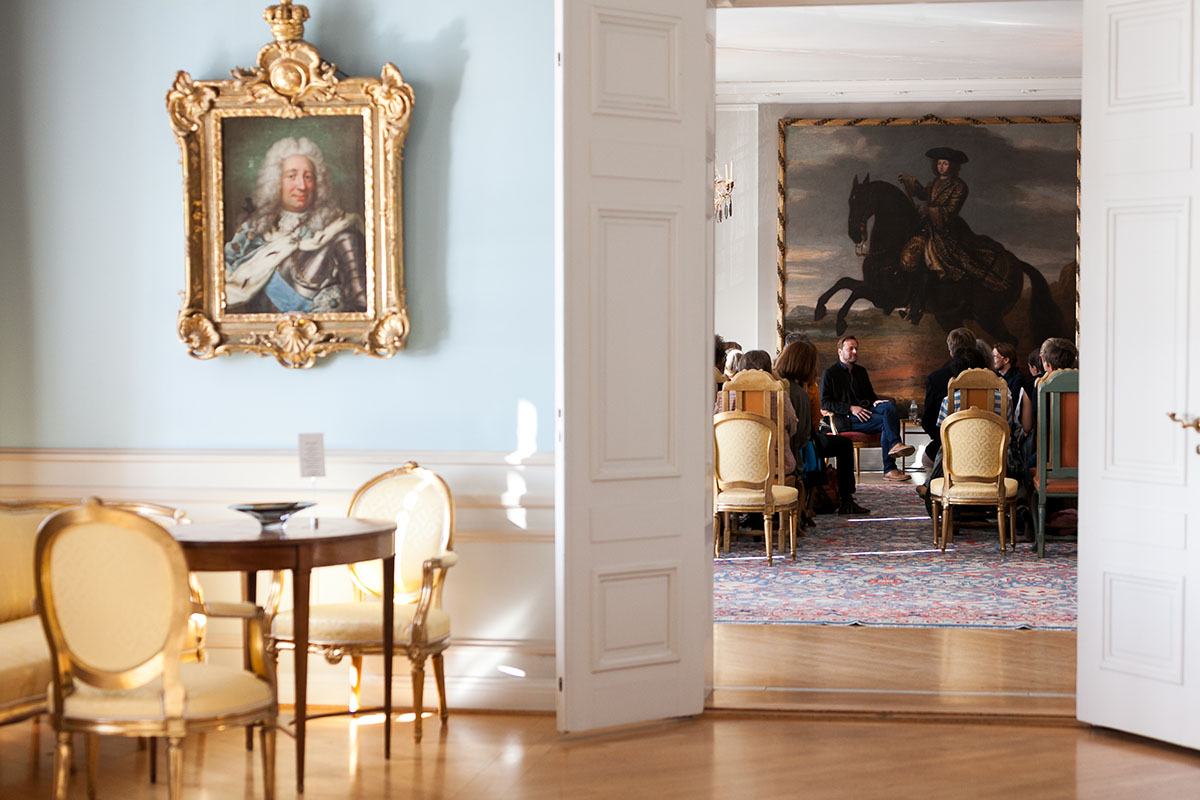 Nordic Design Diplomacy in New York: SWEDEN
Nordic Design Diplomacy in New York opens virtual doors to the prestigious Nordic consular residences in a series of engaging talks with design in focus, as part of NYCxDESIGN's Design Days on May 13-18.  Nordic Consuls General invite two design professionals to share their experiences and perspectives on what it means working in different cultural contexts in the Nordic region and the USA. The conversations are based on questions pulled from a specially curated deck of cards, created by Helsinki Design Week. 
In addition to the conversations, the audience learns about the design and history of the consular residences as an embodiment of Nordic values through virtual tours of these unique spaces. 
The virtual programs are presented in collaboration with Helsinki Design Week and NYCxDESIGN.
CREDITS 
Videographer: Uwa Idouzee
Editor: Sandra Itäinen
Featured furniture designs by Josef Frank for Svenskt Tenn and vases by Mimmi Blomqvist for Kosta Boda.
Painting by
Carsten Regild

. 
Meet the speakers:
Claudine Eriksson
Claudine Eriksson is a graphic designer and art director from Sweden, currently based in New York. She works at the intersection of design and illustration, with a focus on branding, publication design, and environmental graphics. She has worked for studios such as Pentagram, Red Antler and Martha Stewart, for clients such as; The High Line, Public Art Fund, Philadelphia Museum of Art, The Public Theatre, Madison Square Park, Rizzoli, Taschen, Vogue Italia, Prada, New York Times, Apple, and IBM.
Anna Burckhardt
Anna Burckhardt is a curator and writer from Bogotá, Colombia. As a Curatorial Assistant at The Museum of Modern Art, Architecture and Design, she has co-organized with Paola Antonelli the exhibitions "Neri Oxman: Material Ecology" (2020) and "Energy" (2019). She was also part of the curatorial team that put together "Items: Is Fashion Modern?" (2017). Anna holds an MA in Visual Culture from New York University, and a Bachelor of Laws from the Universidad de los Andes.
SWEDEN
The Consulate General of Sweden in New York represents Swedish interests in New York and the north-eastern United States, focusing on trade and investment, cultural and public affairs, innovation and sustainable development. The Swedish residence at 600 Park Avenue – a limestone mansion designed by architect James Gamble Rogers in 1911 and owned by Sweden since 1946 – has long been a unique venue and vital platform for dialogue and bilateral exchange.
https://www.swedenabroad.se/en/embassies/usa-new-york/
ANNIKA REMBE is the Consul General of Sweden in New York since October 2018. She was previously the Director-General of the Swedish Institute, a public agency that promotes interest and trust in Sweden around the world. She has held several high-ranking positions in the Swedish Government Offices, including Commissioner-General of the Swedish Committee for Sweden's participation in Expo 2010 in Shanghai and Deputy Director General and Director of Market Communications & Public Affairs at the Invest in Sweden Agency (now part of Business Sweden).
PARTNERS
HELSINKI DESIGN WEEK
Helsinki Design Week is the largest design festival in the Nordic countries. Held annually in September, the multidisciplinary festival presents design from a number of fields as well as fashion, architecture and urban culture. Helsinki Design Week presents the new faces and phenomena of design, promotes design internationally in collaboration with various partners, and offers citizens a forum to participate in developing and discussing the city and its culture. The next Helsinki Design Week will be held on 9–19 September 2021.
https://www.helsinkidesignweek.com
NYCxDESIGN
NYCxDESIGN is a not-for-profit organization committed to empowering and promoting the city's diverse creative community. NYCxDESIGN started as a City-led initiative in 2013 and through grassroots efforts evolved into an influential entity, unifying New York's creative capital under one umbrella and drawing significant exposure and opportunities to the City's design disciplines, people, events, and related industries. NYCxDESIGN organizes exceptional year-round programming, including its annual international festival. Diversity, purpose, cultural placemaking, economic opportunity, and creativity are core to the not-for-profit's values.
THE NORDIC COUNCIL OF MINISTERS
The Nordic Council of Ministers and the Nordic Council are the main forums for official Nordic co- operation, which involves Denmark, Finland, Iceland, Norway, Sweden, the Faroe Islands, Greenland and Åland. Our vision is to make the Nordic region the most sustainable and integrated region in the world.
You can subscribe to Helsinki Design Weekly here. 
Watch the other Design Diplomacy salons in the series here.