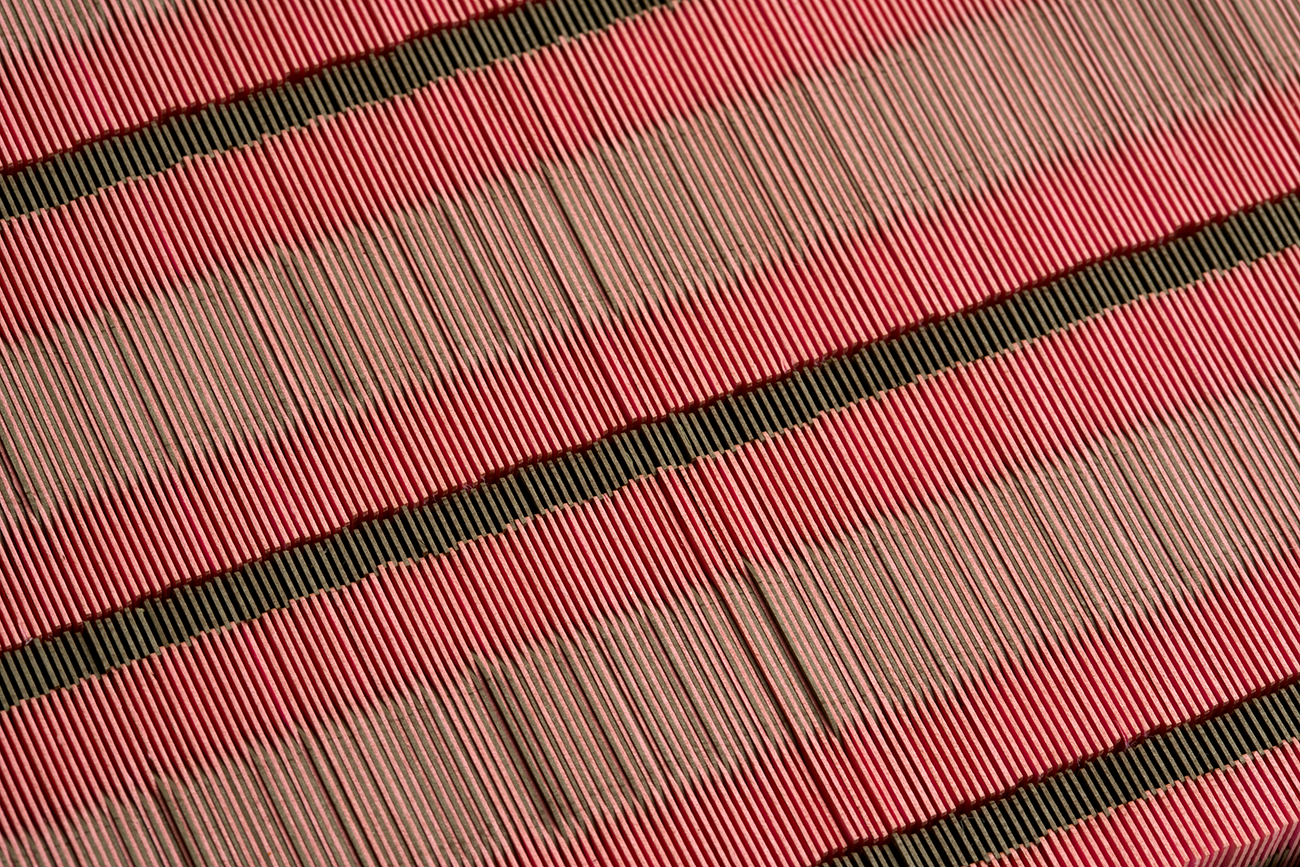 Unexpected dimensions are a part of Inka Bell's process
Helsinki-based visual artist Inka Bell (b.1981) works mainly in the expanded field of printmaking. As a continuous part of her practice, she creates reliefs, a type of paper sculpture, which is reminiscent of weaving.
"In my reliefs I'm particularly interested in encounters between two surfaces. That's when they form entities which appear only when hundreds, sometimes thousands, of elements form into strata," says Bell. "In my work, I explore the relationship between two-dimensionality and three-dimensionality through material, colour, surface and repetition. At the moment, I am inspired by how the nature of the materials and the way they are handled determine the nature of the work. Often my starting point is paper, which I work with by reproducing or editing works."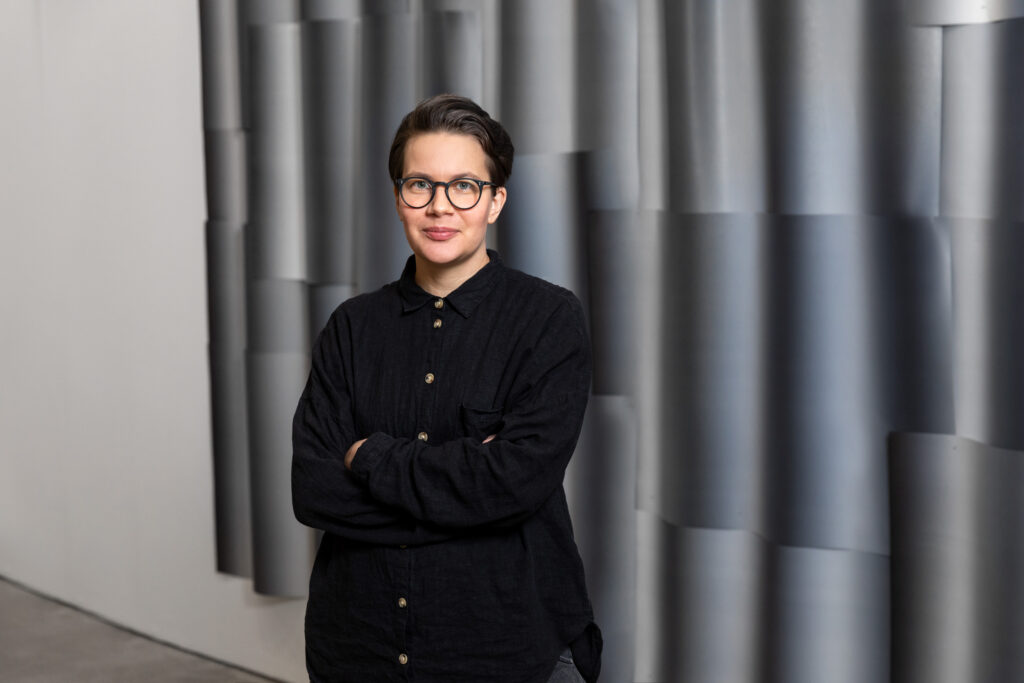 The reliefs that will be shown were created in the summer of 2020, after a three-month pandemic lock-down. They will be on display at the Vapaan Taiteen Tila ("Free Art Space") for one weekend only. The twenty-seven small-scale paper sculptures in the 1 + 1≈2 series have arisen out of a curiosity to study how different colours and shapes appear together with the chosen material (paper) and the technique (laser cutting). In addition, she focused on how even small variables and coincidences affect the essence of the works. Bell prepared the sculptures simultaneously with the works for the postponed Kuvan Kevät degree show and her solo show at HAM gallery, both opening in fall 2020.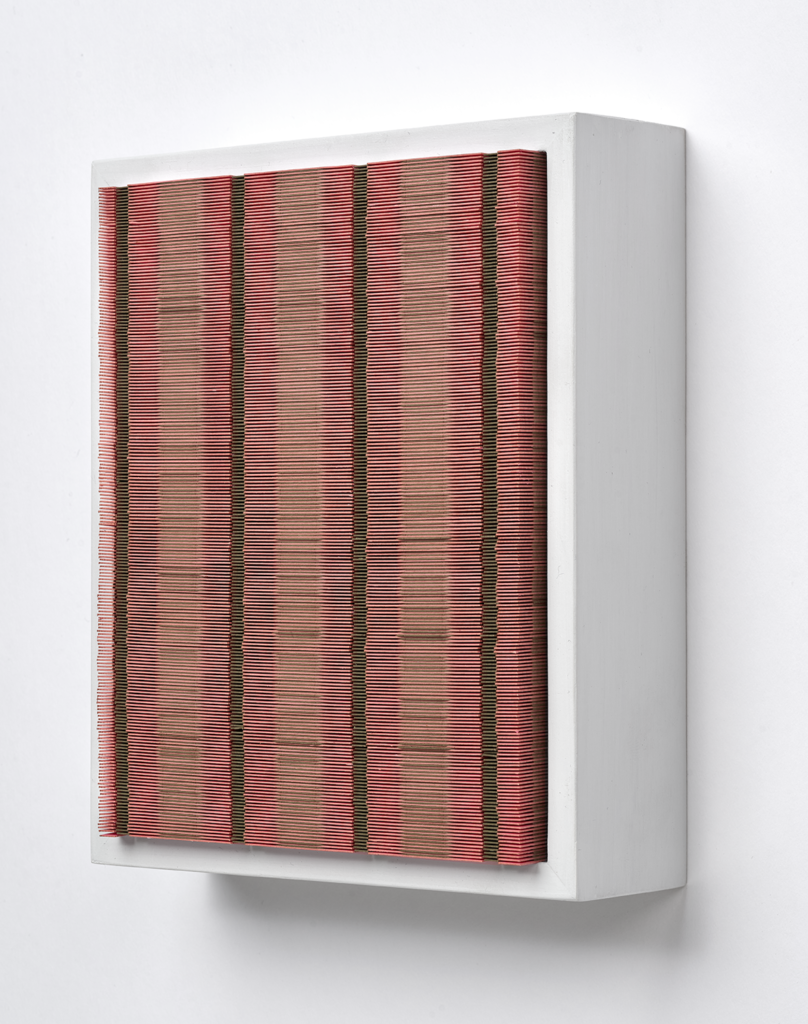 "I worked impulsively and intensely – I wasn't able to stop until the series was finished," says Bell. "I noticed that combining two coloured papers didn't necessarily generate a third colour in line with my theory, as the burning laser beam introduced a new variable into the process. I was fascinated by the visual effects that occurred when different paper elements set at varying levels came together. When I use round edges it's as if you can see inside the works, whereas sharp edges stop the gaze at the surface."
Inka Bell: 1+1≈2 4–5 September 2021, at 11.30–17.30
Vapaan Taiteen Tila Vilhonvuorenkuja 15-16, 00500 Helsinki, Finland. The space is located in the shelter in the park Katri Valan Puisto in the district of Sörnäinen, Helsinki. The entry is opposite of Vilhonvuorenkuja 16.